Lil Wayne Reportedly Pulls AR-15 Gun On Bodyguard, Police Are Investigating
By Kiyonna Anthony
December 6, 2021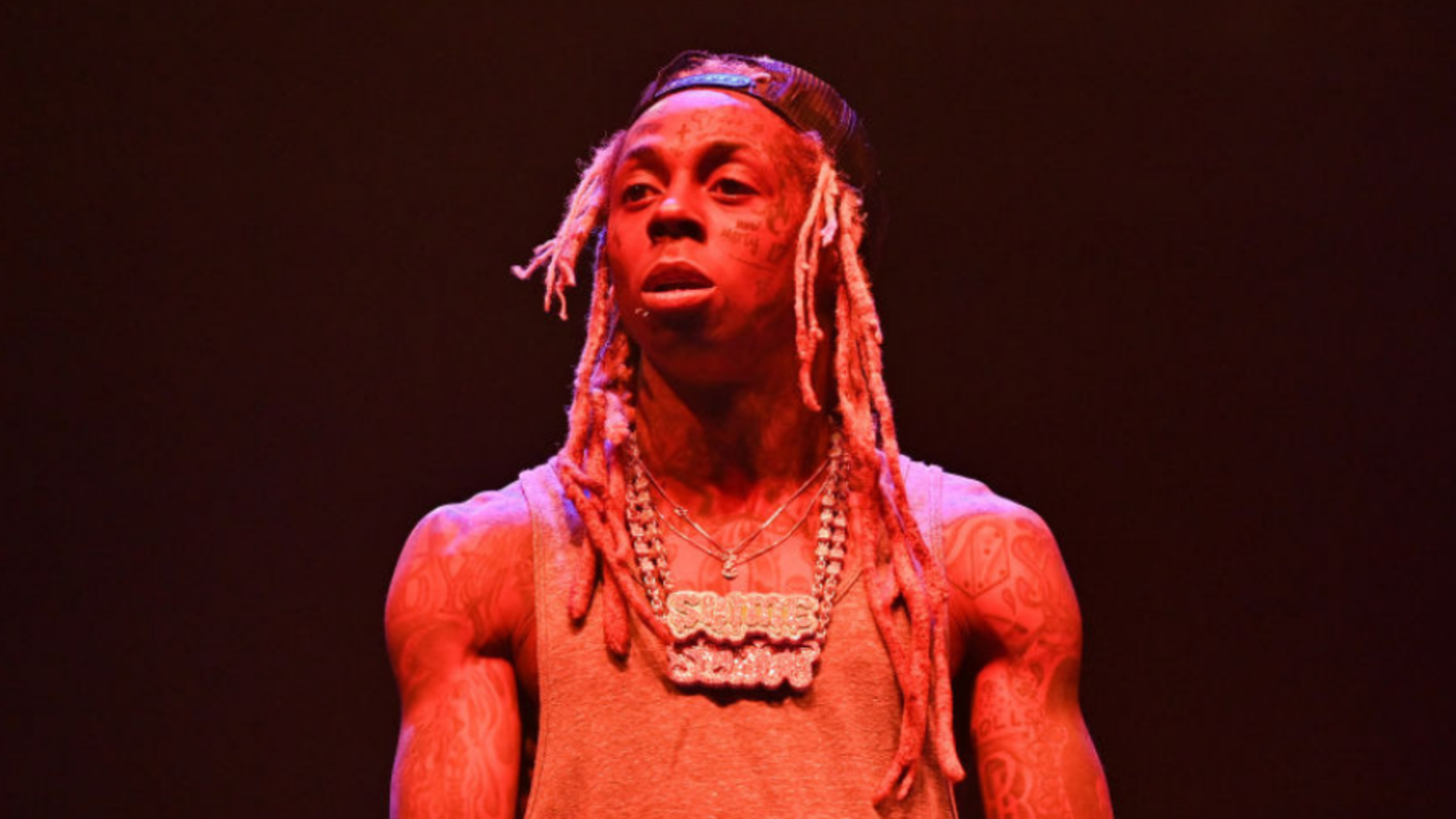 Lil Wayne is currently under investigation by California police after reportedly pulling an assault rifle on one of his own bodyguards during a dispute at his home. According to reports, Wayne's security told police that he and the "Lollipop" rapper got into a fight at the star's Hidden Hills home, and the altercation escalated to physical violence and a brandished firearm.
He also told law enforcement that the incident with Wayne began when the hip hop star accused him of taking photos and leaking them to the media, before being told to leave the house. Things got more intense when the guard went to the bathroom and Lil Wayne reportedly grabbed an assault rifle and proceeded to wave it around. The bodyguard left the property shortly after and went to the guard shack to call the police -- however, by the time they arrived, Wayne had already left the premises.
A source close to the Grammy Award winning rap star says Wayne denies the incident ever happen, claiming he doesn't even own a gun. Police are also raising their eyebrows when it comes to the bodyguard's story, due to the fact that he didn't have any marks or injuries on his body from the alleged physical altercation.
The incident comes just one year after Lil Wayne pleaded guilty to illegally possessing a loaded weapon and was pardoned by then outgoing President Donald Trump.
Trump pardoned rappers Lil Wayne and Kodak Black who were prosecuted on federal weapons offenses, as well as former Detroit Mayor Kwame Kilpatrick, who was serving a 28-year prison term on corruption charges, a senior administration official said https://t.co/vojUR4g2c0

— davidshepardson (@davidshepardson) January 20, 2021
Police are currently still investigating the incident. Despite reporting the incident, the bodyguard has opted to not press charges.