Sam Jones, Hall Of Famer And 10-Time NBA Champion, Dead At 88
By Jason Hall
December 31, 2021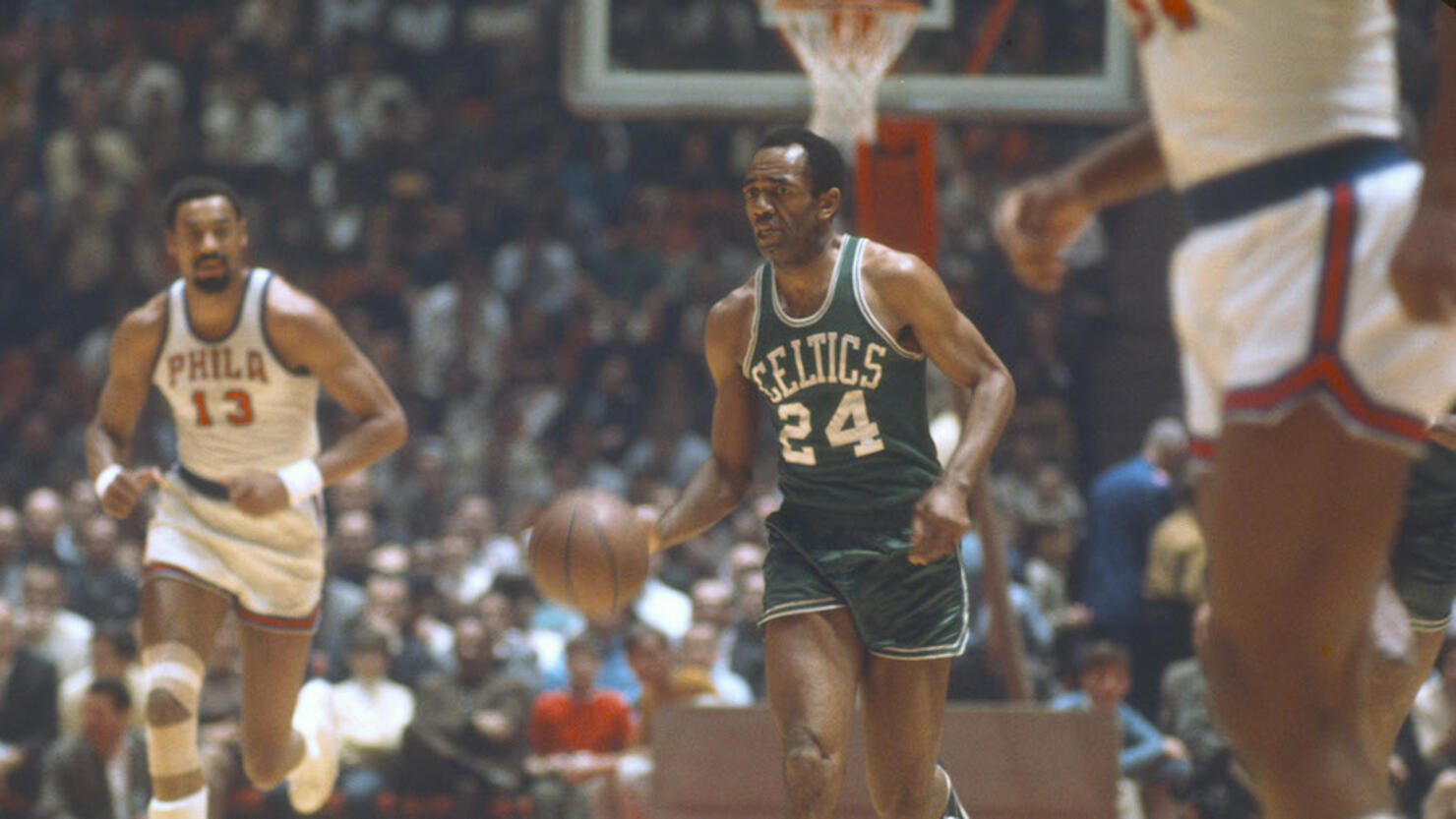 Basketball Hall of Fame guard Sam Jones has died at the age of 88.
Jones spent his entire playing career with the Boston Celtics, which included 10 NBA championships (1959-66, 1968, 1969), five All-Star Game appearances (1862, 1964-66, 1968) and was named to the NBA's 25th, 50th and 75th Anniversary Teams, as well as having his No. 24 retired by Boston.
Fellow Celtics legend and North Carolina native Cedric Maxwell confirmed Jones' death in a tweet on Friday (December 31) morning.
"Another one of my dear friends is lost," Maxwell wrote. "Well, the banks are open in heaven this #NYE. RIP to fellow NC native, a legendary player, a 10x champion with our @Celtics, and a wonderful person."
Jones' 10 NBA championships are the second-most in NBA history, trailing only teammate Bill Russell, who won an additional championship with the Celtics in 1957, weeks before Jones was selected by Boston at No. 8 overall in the 1957 NBA Draft.
The former North Carolina Central standout opted to make the Celtics' roster instead of accepting a job offer to teach at a high school, which led to a historic NBA career.
Jones averaged 17.7 points per game, 4.9 rebounds and 2.5 assists during his 12 NBA seasons, as well as 18.9 points, 4.7 rebounds and 2.3 assists during his playoff career.
Jones also spent the 1974-75 season working as an assistant coach for the then-New Orleans Jazz.