Cardi B & Kanye West Reportedly Shut Down Balenciaga Store For New Video
By Kiyonna Anthony
January 10, 2022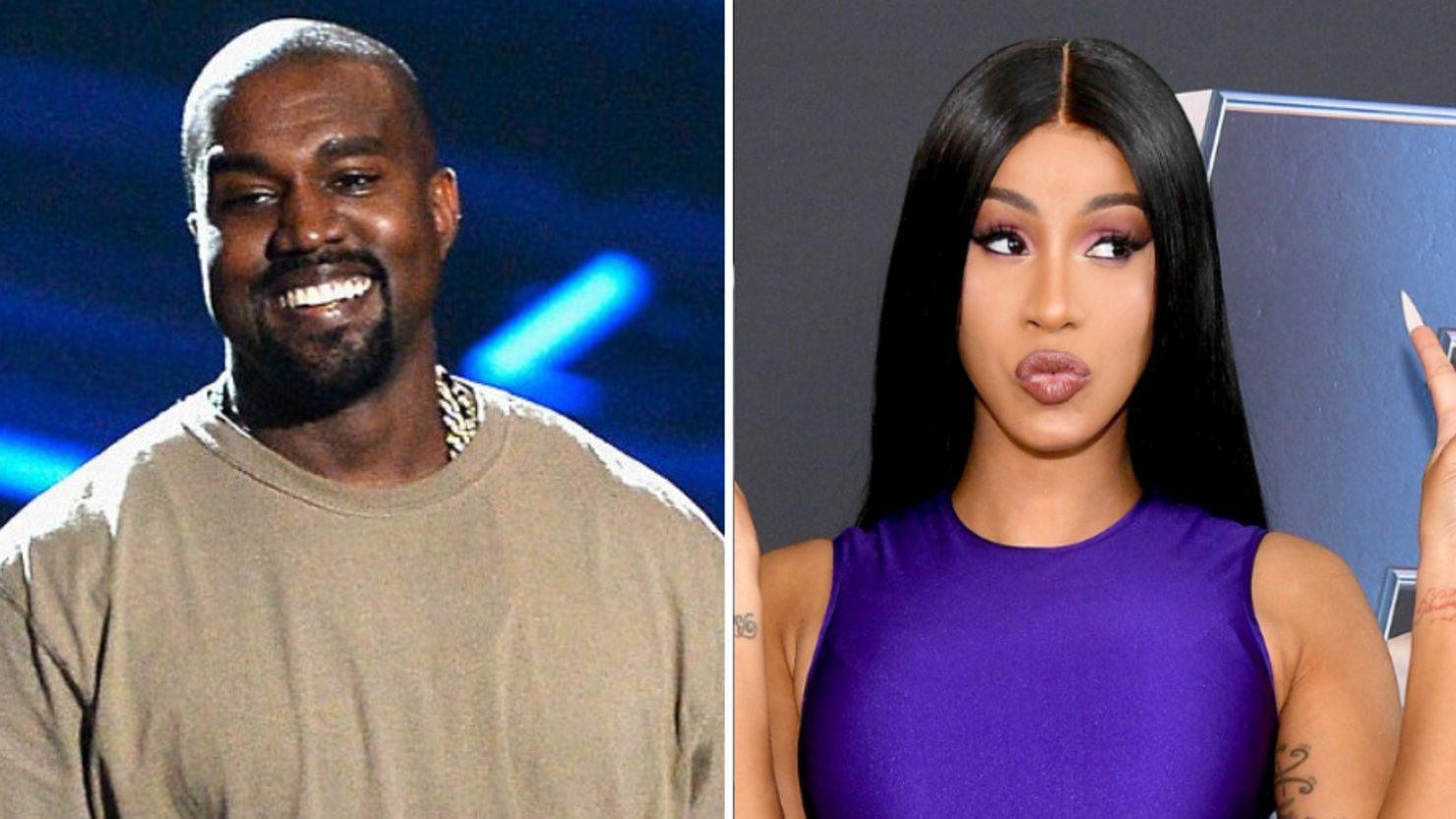 Cardi B and Kanye West are working together together on something big, and shut down the Balenciaga store in Miami to do so. Kanye, who recently changed his name to Ye, has made several trips to the store in the past two weeks; once to shop for an outfit on New Year's Eve and followed by an impromptu trip with rapper Future.
Although details about the collab and video shoot are slim, fans are speculating that the upcoming video could be for Cardi B's highly anticipated, upcoming sophomore project --- which is rumored to be dropped at the top of the year.
Kanye's ties with the Balenciaga brand run deep, so it comes as no surprise that the Grammy Award winning rapper plans to do more business with the company. The merch for his tenth studio album DONDA was Balenciaga-branded, as well as the commemorative T-shirt he helped design following DMX's death in April of last year. Ye's latest collection for the Gap will reportedly include the influence of Balenciaga creative director Demna Gvasalia in what will reportedly be known as "Yeezy Gap Engineered by Balenciaga." A press release for the upcoming collection shared:
"This first of its kind launch sees Ye's peerless vision bring together
the most influential designer of his generation, Demna, with iconic
American brand, Gap Yeezy Gap engineered by Balenciaga continues Ye's commitment to
bringing creativity to the forefront and delivering his vision of utilitarian design for all.
The first Yeezy Gap Engineered by Balenciaga collection is slated to drop in June 2022, with another to follow. As for Cardi, no official date for her second album has been revealed, however the star did take to Instagram to share with her followers why the project has been delayed for so long, saying:
"It's been a lot trying to balance out my new motherfucking life. I got two kids, my daughter's going to school now, and I have, like, a lot of jobs now. I'm in a lot of positions and that requires a lot of my time, and on top of that, I gotta put out this album next year. Not only do I gotta put out an album but I gotta record a movie, I gotta do so much shit, y'all."
Details of the collaboration are still pending.