Bastille Unveils The Next Song On 'Wildly-Ambitious' New Album
By Kelly Fisher
January 17, 2022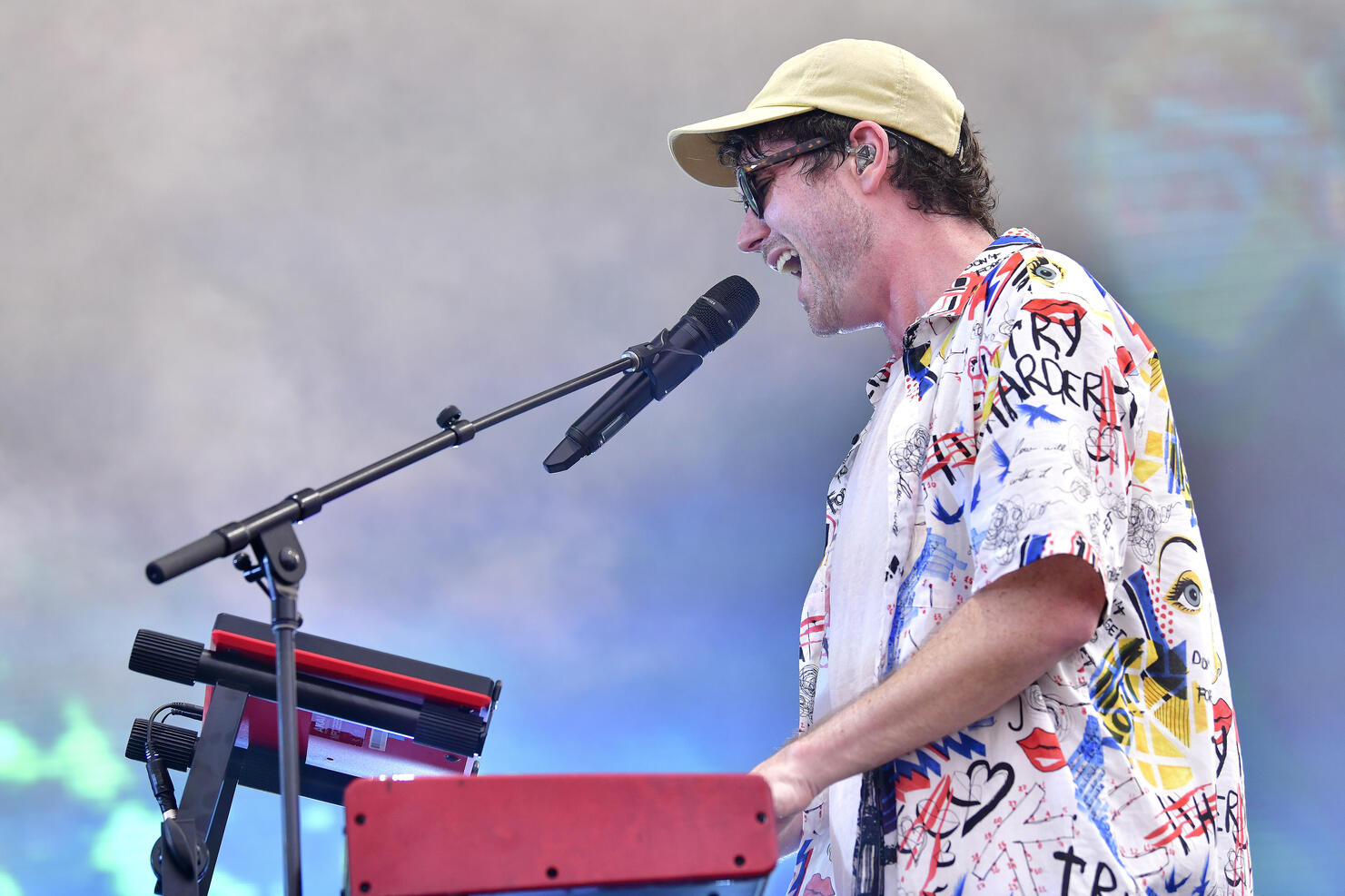 Bastille is ramping up to release their next album, and the band is giving fans a taste of what to expect with their latest single, "Shut Off The Lights." Frontman Dan Smith recently took to social media to share a clip of the new song, and fans are loving it.
"Shut Off The Lights" is the latest taste of Give Me The Future, Bastille's upcoming, "wildly-ambitious" album. The new collection serves as "a tribute to tech times and a glimpse of what could be to come," Bastille explains. "Exploring both the opportunities of new technology and the dark side of lives lived online, it's as playful as it is thought-provoking, as dystopian as it is dancefloor-friendly and as electronic as Bastille have ever been." The album is due out on February 4. Listen to "Shut Off The Lights" here:
Bastille has also debuted "No Bad Days," "Distorted Light Beam," and "Thelma + Louise," which premiered during YUNGBLUD's BBC Radio 1 takeover. Smith said at the time: "It's this iconic feminist film about freedom, escapism, independence and escaping the worries and problems of life. I wanted to write a love letter to that film — a love letter to feminism, escapism and throwing off the shackles of a life that you may be frustrated by."
See the full Give Me The Future track list here:
1 Distorted Light Beam
2 Thelma + Louise
3 No Bad Days
4 Brave New World (interlude)
5 Back To The Future
6 Plug In...
7 Promises (by Riz Ahmed)
8 Shut Off The Lights
9 Stay Awake?
10 Give Me The Future
11 Club 57
12 Total Dissociation (interlude)
13 Future Holds (feat BIM.)