17 Most Anticipated Movies Of 2022
By Emily Lee
January 18, 2022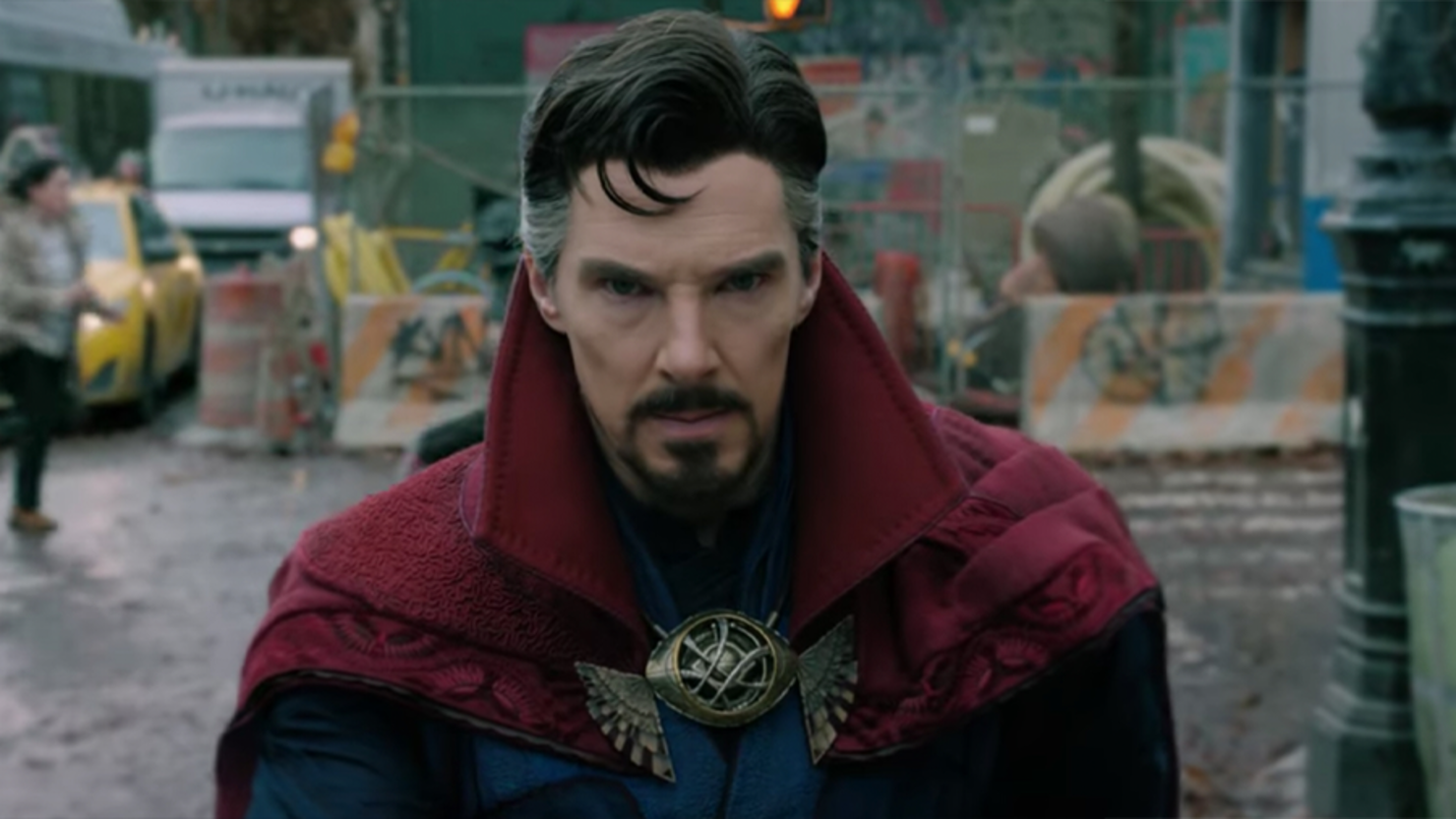 The new year is here and you know what that means—a ton of exciting new movies to look forward to. Between the next major Marvel blockbuster to Sandra Bullock's return to rom-coms, there is something for everyone hitting theaters this year. Here are 17 of the most anticipated films slated to premiere in 2022:
Scream
Release Date: January 14, 2022
Official Synopsis: Twenty-five years after a streak of brutal murders shocked the quiet town of Woodsboro, Calif., a new killer dons the Ghostface mask and begins targeting a group of teenagers to resurrect secrets from the town's deadly past.
Marry Me
Release Date: February 11, 2022
Official Synopsis: "Pop superstar Kat Valdez is about to get married before an audience of her loyal fans. However, seconds before the ceremony, she learns about her fiance's cheating ways and has a meltdown on stage. In a moment of inspired insanity, Kat locks eyes with a total stranger in the crowd and marries him on the spot. As forces conspire to separate the unlikely newlyweds, they must soon decide if two people from such different worlds can find true love together."
The Batman
Release Date: March 4, 2022
Official Synopsis: The Riddler plays a dangerous game of cat and mouse with Batman and Commissioner Gordon in Gotham City.
Turning Red
Release Date: March 11, 2022
Official Synopsis: Disney and Pixar's Turning Red introduces Mei Lee, a confident, dorky 13-year-old torn between staying her mother's dutiful daughter and the chaos of adolescence. Her protective, if not slightly overbearing mother, Ming, is never far from her daughter—an unfortunate reality for the teenager. And as if changes to her interests, relationships, and body weren't enough, whenever she gets too excited (which is practically ALWAYS), she "poofs" into a giant red panda!
The Lost City
Release Date: March 25, 2022
Official Synopsis: Reclusive author Loretta Sage writes about exotic places in her popular adventure novels that feature a handsome cover model named Alan. While on tour promoting her new book with Alan, Loretta gets kidnapped by an eccentric billionaire who hopes she can lead him to an ancient city's lost treasure from her latest story. Determined to prove he can be a hero in real life and not just on the pages of her books, Alan sets off to rescue her.
Morbius
Release Date: April 1, 2022
Official Synopsis: Biochemist Michael Morbius tries to cure himself of a rare blood disease, but when his experiment goes wrong, he inadvertently infects himself with a form of vampirism instead.
Legally Blonde 3
Release Date: May 2022
Official Synopsis: Few details are known about Legally Blonde 3. Reese Witherspoon and Jennifer Coolidge are both slated to return, while Mindy Kaling is penning the script.
Trailer TBR
Doctor Strange in the Multiverse of Madness
Release Date: May 6, 2022
Official Synopsis: Dr. Stephen Strange casts a forbidden spell that opens the door to the multiverse, including an alternate version of Strange, whose threat to humanity is too great for the combined forces of Strange, Wong, and Wanda Maximoff / Scarlet Witch.
Top Gun: Maverick
Release Date: May 27, 2022
Official Synopsis: Pete "Maverick" Mitchell keeps pushing the envelope after years of service as one of the Navy's top aviators. He must soon confront the past while training a new squad of graduates for a dangerous mission that demands the ultimate sacrifice.
Jurassic World Dominion
Release Date: June 10, 2022
Official Synopsis: Set four years after the events of Jurassic World: Fallen Kingdom as genetically engineered dinosaurs roam free on the U.S. mainland.
Lightyear
Release Date:  June 17, 2022
Official Synopsis: Lightyear is a sci-fi action-adventure and the definitive origin story of Buzz Lightyear (voice of Chris Evans)—the hero who inspired the toy. The film reveals how a young test pilot became the Space Ranger that we all know him to be today.
Thor: Love and Thunder
Release Date: July 8, 2022
Official Synopsis: Little is known about the fourth installment of the Thor franchise, though it's expected to be a direct sequel to Thor: Ragnarok.
Trailer TBR
Nope
Release Date: July 22, 2022
Official Synopsis: Daniel Kaluuya, Keke Palmer, and Steven Yeun are set to star in Jordan Peele's third horror film.
Trailer TBR
Spider-Man: Across the Spider-Verse (Part One)
Release Date: October 7, 2022
Official Synopsis: Miles Morales / Spider-Man goes on an adventure across the multiverse with Gwen Stacy / Spider-Woman and a new team of Spider-People who must face a powerful villain.
Halloween Ends
Release Date: October 14, 2022
Official Synopsis: The third and final installment in the Halloween reboot trilogy starring Jamie Lee Curtis and Judy Greer.
Trailer TBR
Black Panther: Wakanda Forever
Release Date: November 11, 2022
Official Synopsis: Letitia Wright, Danai Gurira, Lupita Nyong'o, Angela Bassett, Winston Duke, Martin Freeman will return in the highly anticipated sequel to Black Panther, following the tragic passing of star Chadwick Boseman.
Trailer TBR
Avatar 2
Release Date: December 16, 2022
Official Synopsis: Jake Sully and Ney'tiri have formed a family and are doing everything to stay together. However, they must leave their home and explore the regions of Pandora. When an ancient threat resurfaces, Jake must fight a difficult war against the humans.
Trailer TBR