The World Reacts To Death Of Meat Loaf
By Andrew Magnotta @AndrewMagnotta
January 21, 2022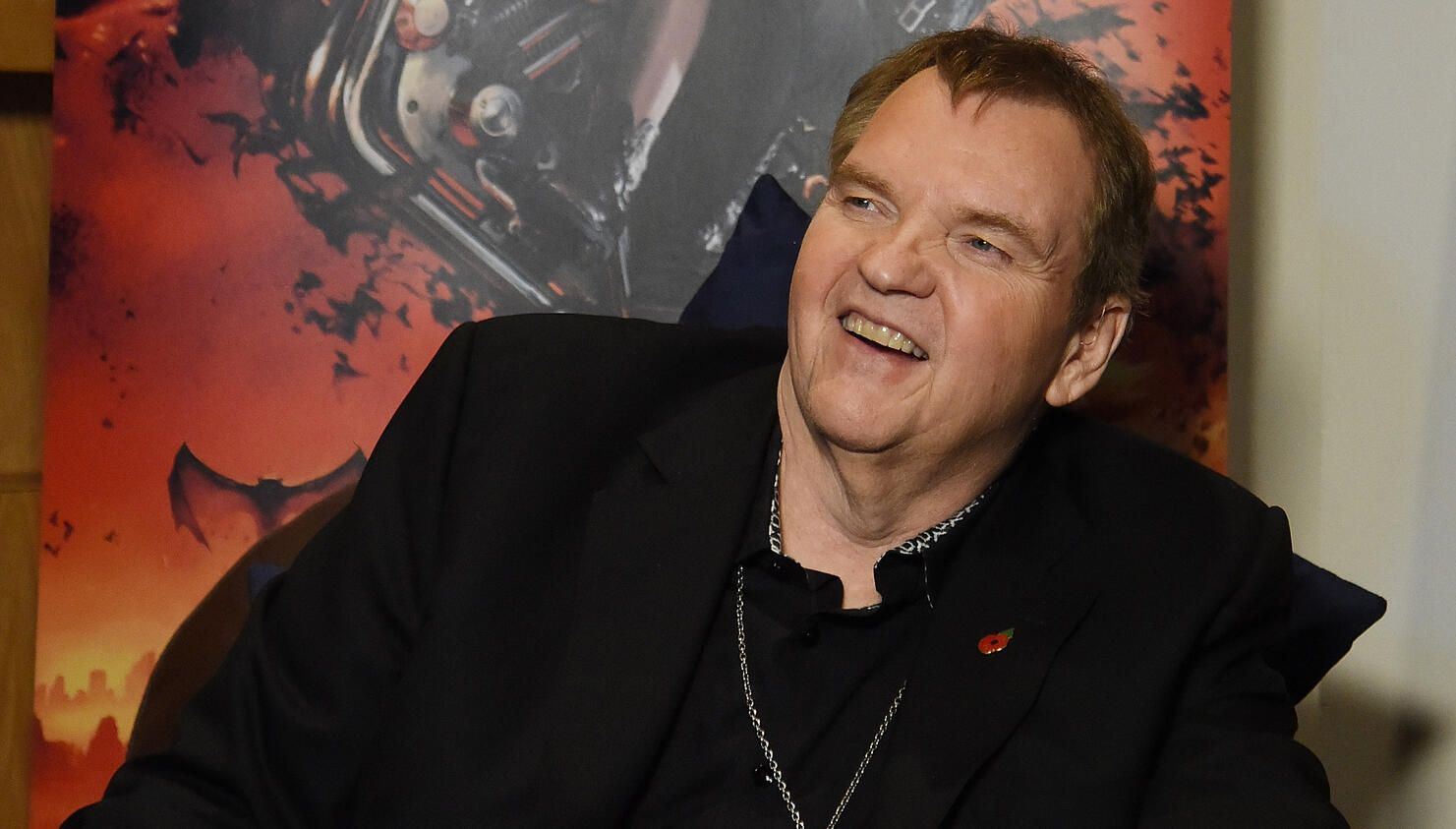 Photo: Getty Images Europe
The music world was in mourning Friday after the news that Meat Loaf, one of the most beloved rockers of all-time, had passed away at 74 years old.
Meat Loaf, whose real name was Marvin Lee Aday, was known for his powerful singing voice and passionate live performances. His Bat Out of Hell trilogy of albums with songwriter Jim Steinman includes some of the best-selling albums in music history.
Offstage, Meat Loaf was known for his unending charm and charisma. Cher recalled the song she collaborated on with him in 1981, "Dead Ringer."
Had So Much Fun With Meatloaf When We Did "Dead Ringer". Am Very Sorry For His Family,Friends,& Fans. Am I imagining It, or Are Amazing Ppl In The Arts Dying every other Day⁉️
😢

— Cher (@cher) January 21, 2022
Musical theater icon Andrew Lloyd Webber wished the best for the rocker as he moves on to whatever's next.
The vaults of heaven will be ringing with rock. RIP Meatloaf. Give my best to Jim. - ALW

— Andrew Lloyd Webber (@OfficialALW) January 21, 2022
Bonnie Tyler, whose '83 megahit "Total Eclipse of the Heart" was written by Steinman, called Meat Loaf a "one off talent and personality."
I am shocked & saddened by the sudden death of Meat Loaf. He was, as you might imagine, a larger than life character with a voice & stage presence to match & is one of those rare people who truly was a one off talent and personality. Rest In Peace

— Bonnie Tyler (@BonnieTOfficial) January 21, 2022
Boy George offered condolences to Meat Loaf's family, before sharing an anecdote about a run-in with Meat Loaf at a Chinese restaurant in London.
R.I.P Meatloaf. Love and prayers to all his family and close friends. He once turned me upside down in a Chinese Restaurant in St Johns Wood.

— Boy George (@BoyGeorge) January 21, 2022
Living Colour's Vernon Reid opined on how Meat Loaf achieved almost universal appeal while maintaining an artistic edge and continuing to challenge his audience for over 40 years.
Ubiquity as career aspect isn't available to many performers. Meatloaf established that bonafide early, like Bowie. Like you say, all kinds of reasons to miss him. From Now, on. https://t.co/td9OIBNBzd

— Vernon Reid (@vurnt22) January 21, 2022
While Meat Loaf's passing is sad, fan Ryan Eldredge pointed out that the music isn't going anywhere.
Someone will discover #Meatloaf music for the first time today and that makes me extremely happy.

— Ryan Eldredge (@RyanEldredgeTV) January 21, 2022
Spent a good 70% of my time between the ages of 14–16 taking two-hour-long baths listening to the Meat Loaf & Bonnie Tyler double CD on a ghetto blaster with the cable snaked under the bathroom door. Time well spent. RIP Big Man.

— Hannah Jane Parkinson (@ladyhaja) January 21, 2022
As a fat kid growing up, Meat Loaf was one of the only superstars I could look up to that showed me fat guys can be cool. What a singular artist. RIP

— Graham Skipper (@GrahamSkipper) January 21, 2022