Brian May, Mazz Murray Reunite 8-Year-Old Boy With Lost Guitar
By Andrew Magnotta @AndrewMagnotta
January 25, 2022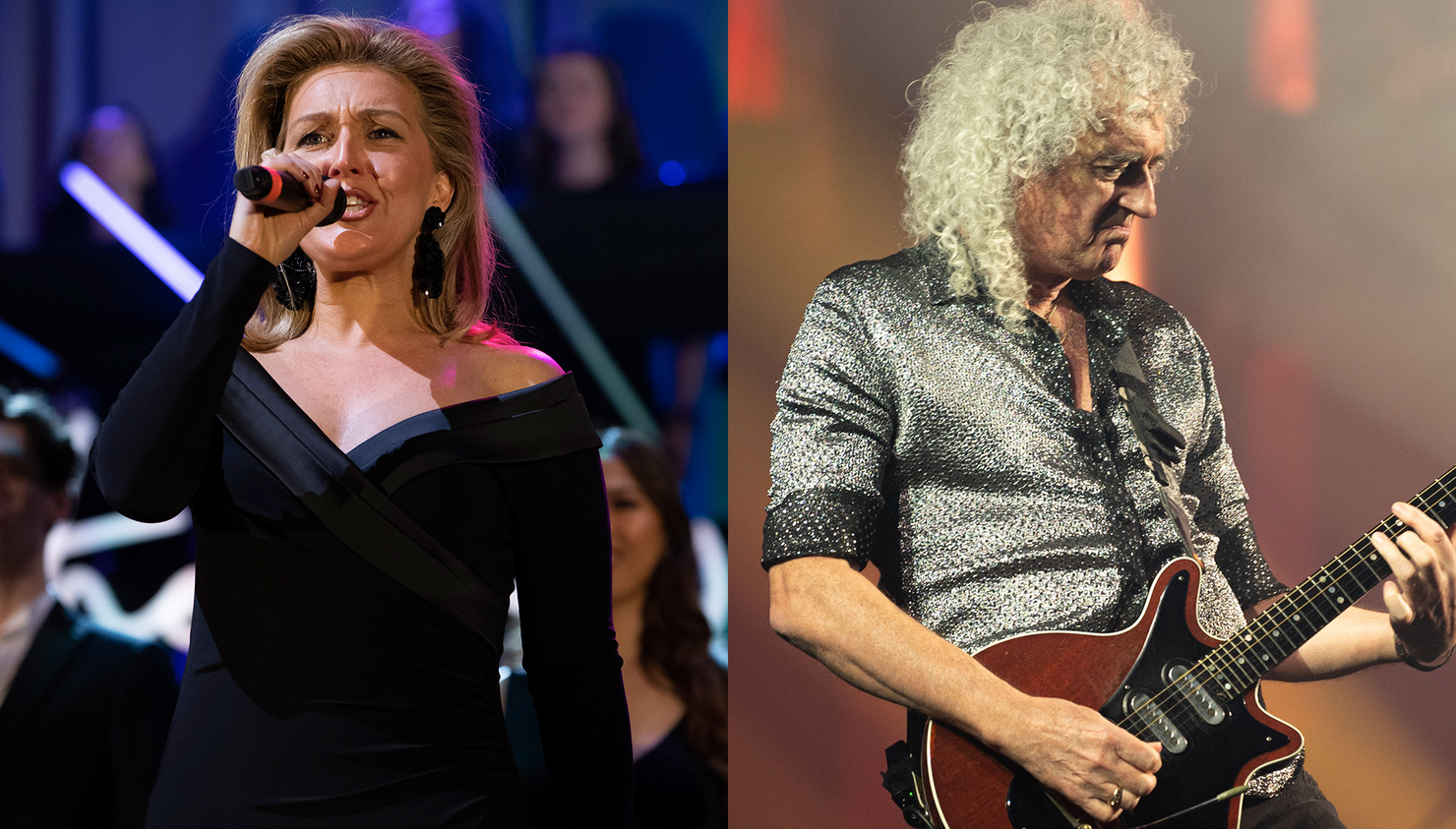 Evidence continues to mount that Queen guitarist Brian May is not just one of the most successful musicians ever, he's also a rockstar of a person.
May and British actress/singer Mazz Murray this month reached out to their social media followings to help reunite a boy with a guitar he lost at a transit station in London.
Murray, who became friendly with May after starring in Queen's We Will Rock You musical, spotted the lonely Alhambra guitar still in its gig bag outside the Edgware Tube station in North London on January 14.
She correctly deduced that the owner was a child and shared photos of the guitar online, asking her U.K.-based followers to try and find its owner (to perhaps spare the child from being grounded).
"Some poor kid getting royally bollocked right now," Murray presumed via Instagram. "Let's try [and] reunite them."
May shared Murray's post himself, imploring his own network to help find the owner of the guitar.
An Alhambra employee named Christopher saw May's post, recognized the guitar case and called his London dealer and asked the manager to keep an eye out for a customer coming in to buy a replacement for a lost Alhambra.
Sure enough, 8-year-old Emerson turned up at London Guitar Studio, unaware of the efforts to spare him the cost of a new guitar. After being questioned about the lost guitar, Emerson proved himself to be the true owner by correctly identifying the Harry Potter and Star Wars sheet music stored in the case's front pocket.
Emerson got his guitar back, plus a night out at the theatre with his family (courtesy of Murray, who's currently starring in Mama Mia!) and the chance to talk to May via Zoom.
"Social media as a thing DOES have its good points," May wrote in a subsequent post, thanking his followers for their help and concern.
As a thank you, Emerson's parents made a donation to Rosie's Rainbow Fund, a charity that supports seriously ill and disabled children and their families.