Steve Vai Recalls Mountain Climbing Adventures With David Lee Roth
By Andrew Magnotta @AndrewMagnotta
January 25, 2022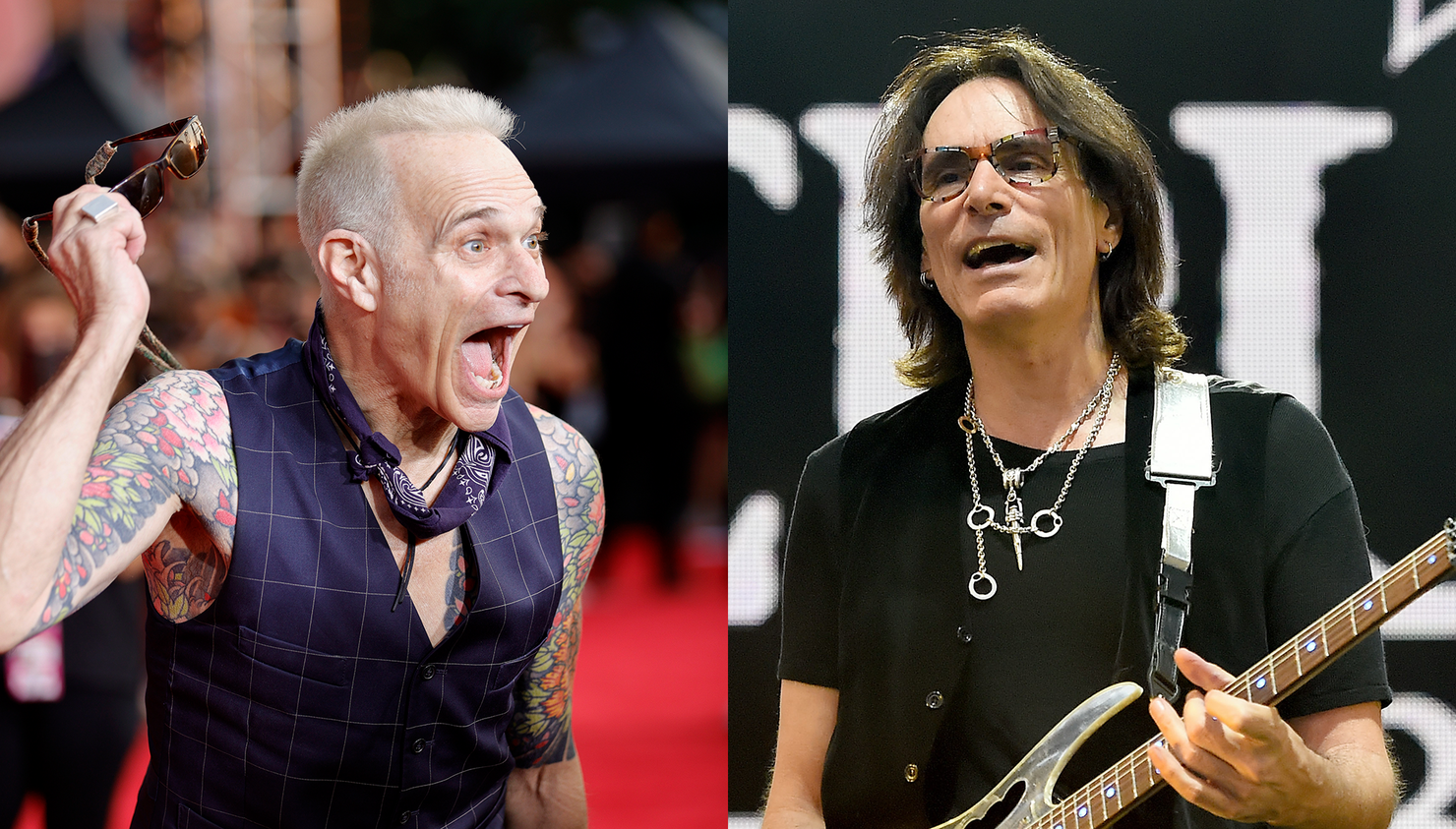 Steve Vai is looking back on his years with David Lee Roth's solo band, his relationship with the band's first lineup and how Roth helped him grow up.
Vai was in his mid-20s when he joined Roth's first solo band, alongside bassist Billy Sheehan and drummer Gregg Bissonette. The unit worked together on Roth's first two solo albums, Eat 'Em and Smile and Skyscraper.
Vai learned plenty about music and creativity during his apprenticeship with Frank Zappa in the early-'80s as a member of Zappa's band. He tells IndiePower in a new interview that joining Roth's band made him a "rockstar basically overnight." The experience brought its own set of lessons.
"Every night on tour was just… Oh my God, it was something that I'm really glad I experienced," Vai recalled. "And there was a lot of other things. The camaraderie between me and Billy and Gregg was, and still is, very strong, and those are life relationships that you can't put a value on them."
Vai and Roth spent a lot of time together away from the music, too, during their years together. Through all those adventures, Vai was soaking up as much wisdom as he could from the then ex-Van Halen frontman.
"...One of the things I really enjoyed doing was learning things from Dave. I mean, he was an intense guy," Vai continued. "We hung out a lot and would do things like go climbing — he was really into climbing mountains at the time. So we'd hire these fantastic guides and we'd go and do stuff like that. He got me into working out because I looked like a noodle when I joined the band. [Laughs] And I really enjoyed all of that. I really had a good time there."
Roth, Vai, Sheehan and Bissonette nearly reunited a few years ago to celebrate their Eat 'Em and Smile album. Vai recalled the quartet plotted a secret show at a bowling alley in Los Angeles, but word got out to the locals and the venue got so packed the fire department shut down the event.
Roth, of course, relaunched his solo career in early-2020. Plans to resume his farewell stalled this past winter due to COVID concerns. Roth has yet to announce whether he will reschedule his final shows.
Vai himself has a new studio album due this Friday, Inviolate. The guitarist was preparing to embark on a more-than 50-date tour this spring, but pushed the affair back to the fall after having to undergo surgery.