Zendaya & Tom Holland Went On A Magical 'Harry Potter' Date
By Emily Lee
January 25, 2022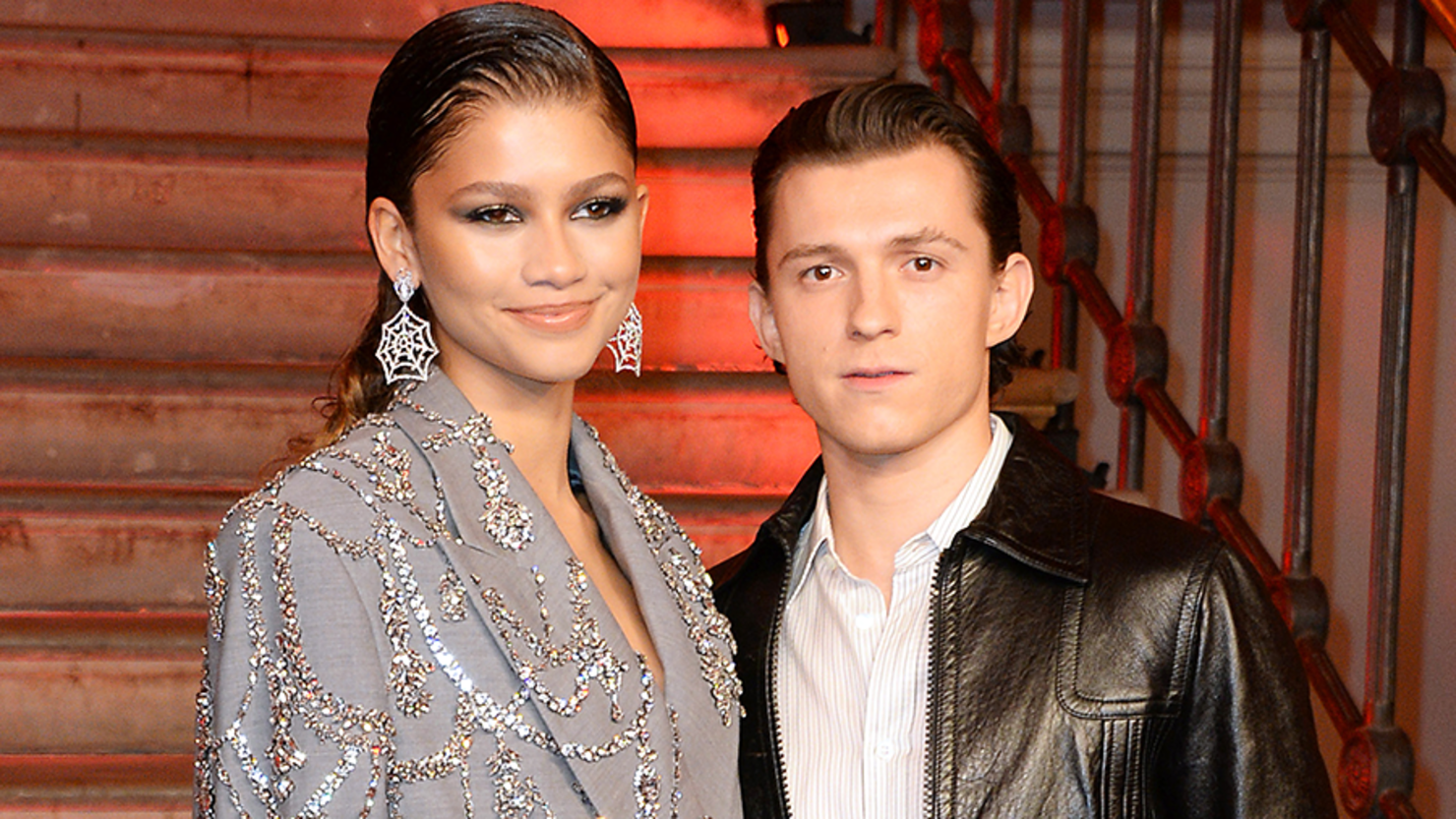 One of Hollywood's cutest couples is going strong. Following the whirlwind press tour for their blockbuster smash Spider-Man: No Way Home, Zendaya and Tom Holland are enjoying some downtime together in London.
Over the weekend, the co-stars turned couple was spotted hanging out together in Holland's hometown. Before stopping by his parents' house, they were photographed cozying up together while out on a walk.
Following their outing, Zenday and Holland swung by the Holland family home for a quick visit. Joined by Holland's mom and younger brothers Harry, Paddy and Sam, they then attended a performance of Harry Potter and the Cursed Child at the Palace Theatre in London's West End. DailyMail published photos of their outing, which you can see here.
Though the Spider-Man stars tried to keep their off-screen romance private, photos of the pair kissing while stopped at a red light in Los Angeles were published by Page Six over the summer. "One of the downsides of our fame is that privacy isn't really in our control anymore, and a moment that you think is between two people that love each other very much is now a moment that is shared with the entire world," Holland told GQ at the time.
Zendaya gave a statement about the situation, as well, telling the outlet; "The equal sentiment [we both share] is just that when you really love and care about somebody, some moments or things, you wish were your own.… I think loving someone is a sacred thing and a special thing and something that you want to deal with and go through and experience and enjoy amongst the two people that love each other."