Jason Newsted 'Proved' Himself In Metallica By How He Handled Band's Hazing
By Andrew Magnotta @AndrewMagnotta
January 28, 2022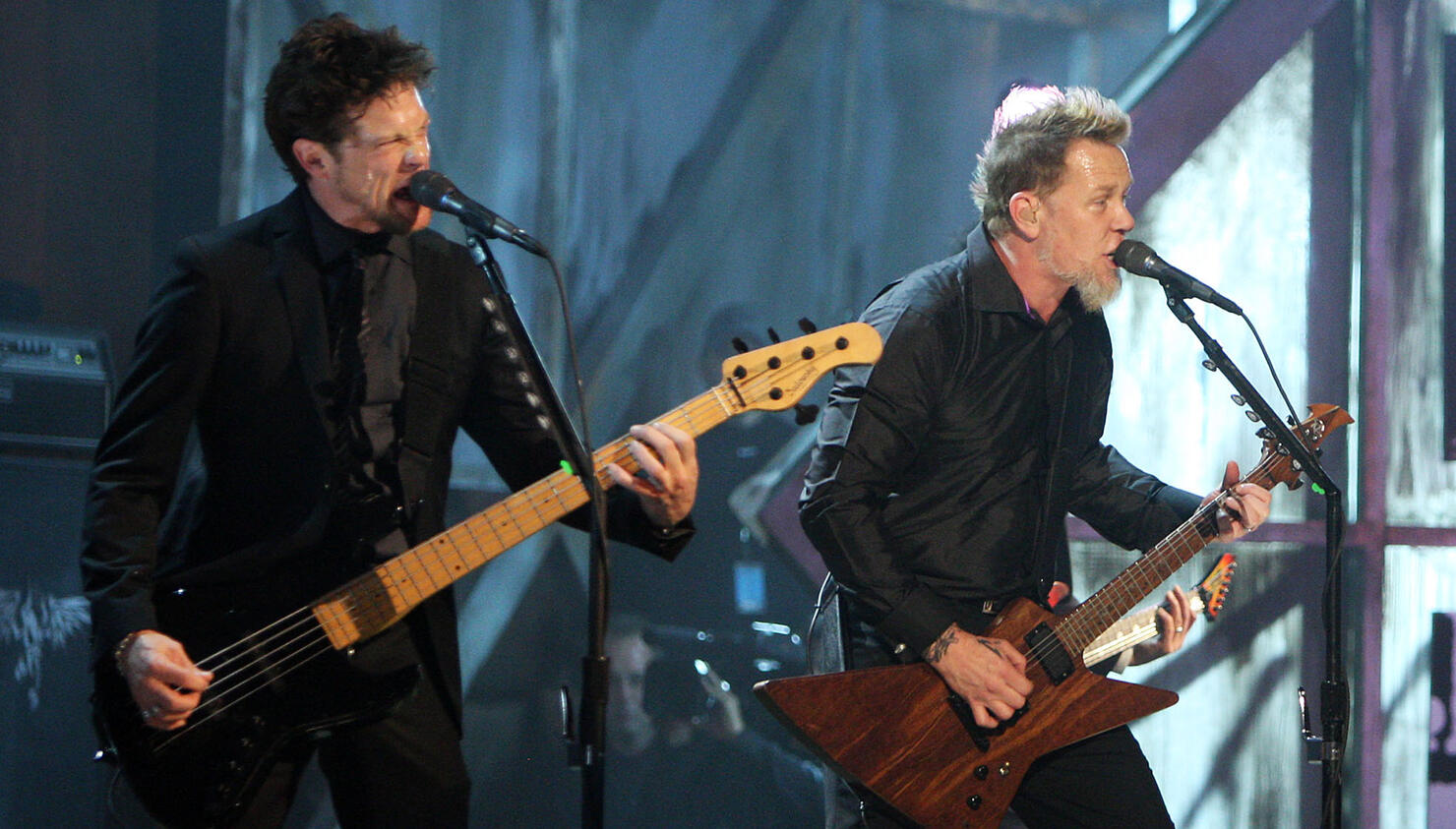 Photo: Getty Images North America
Former Metallica bassist Jason Newsted admits that he suffered when he first joined the band in the wake of Cliff Burton's passing in 1986.
Fans heckled him, his bandmates hazed him and his hard work on the ...And Justice for All was almost completely removed from the album's final mix.
Speaking this week with Metallica fanzine So What!, Newsted said he proved something important about his character in those early years with Metallica. Whether consciously or not, his posture in the band changed rapidly as work began on the Black Album.
"I think that was quite apparent from very early on that I was willing to go through whatever it took whether it's from them or whoever of whatever," the bassist explained. "I was willing to play my part in their outfit to help them make it happen. So that part definitely felt different [when the band started the Black Album].
"I had proven myself on the road. I would get super sick and still go play anyway. You know, the things you've got to do to prove yourself in that kind of a club. And I did. So going into that I felt better, I felt more confident. I was feeling way better about the positioning of my bass in the orchestra, you know, that type of thing. And I was ready for Bob [Rock, producer] to show me what it really took. I was ready for it, and he was right there to tell me it."
We'll never understand what was going on with Lars Ulrich during the ...And Justice for All mixing sessions when he instructed an engineer to turn down Newsted's bass till where it was barely audible, and then turn it down some more.
We'll never understand why James Hetfield and Kirk Hammett accepted the bottomless mix. But whatever mistakes were made on Justice were dutifully corrected on the Black Album.
Undeterred from prior years, Newsted says he was razor sharp and ready when it came time to make what became the biggest metal album of all time.
"I never let my chops go, I always kept playing, I always practiced, I always tried, you know," he continued. "I never wanted to be off when those guys asked me to play something, man. I'm right there. We're not messing around, no questions, just, 'F--- yeah, I got it.' That was super important. That's how I was going to do it."
Ulrich, Hetfield and Hammett later apologized for how Newsted was treated early on, and while the band has been loath to remix the album, they've admitted that the original version could have sounded better.
For Newsted's part, more than 20 years after leaving Metallica, he maintains a great relationship with his former band mates. And he's "proud" of how they've all grown over time.