Keith Moon Biopic Will Begin Shooting In The Summer
By Andrew Magnotta @AndrewMagnotta
January 31, 2022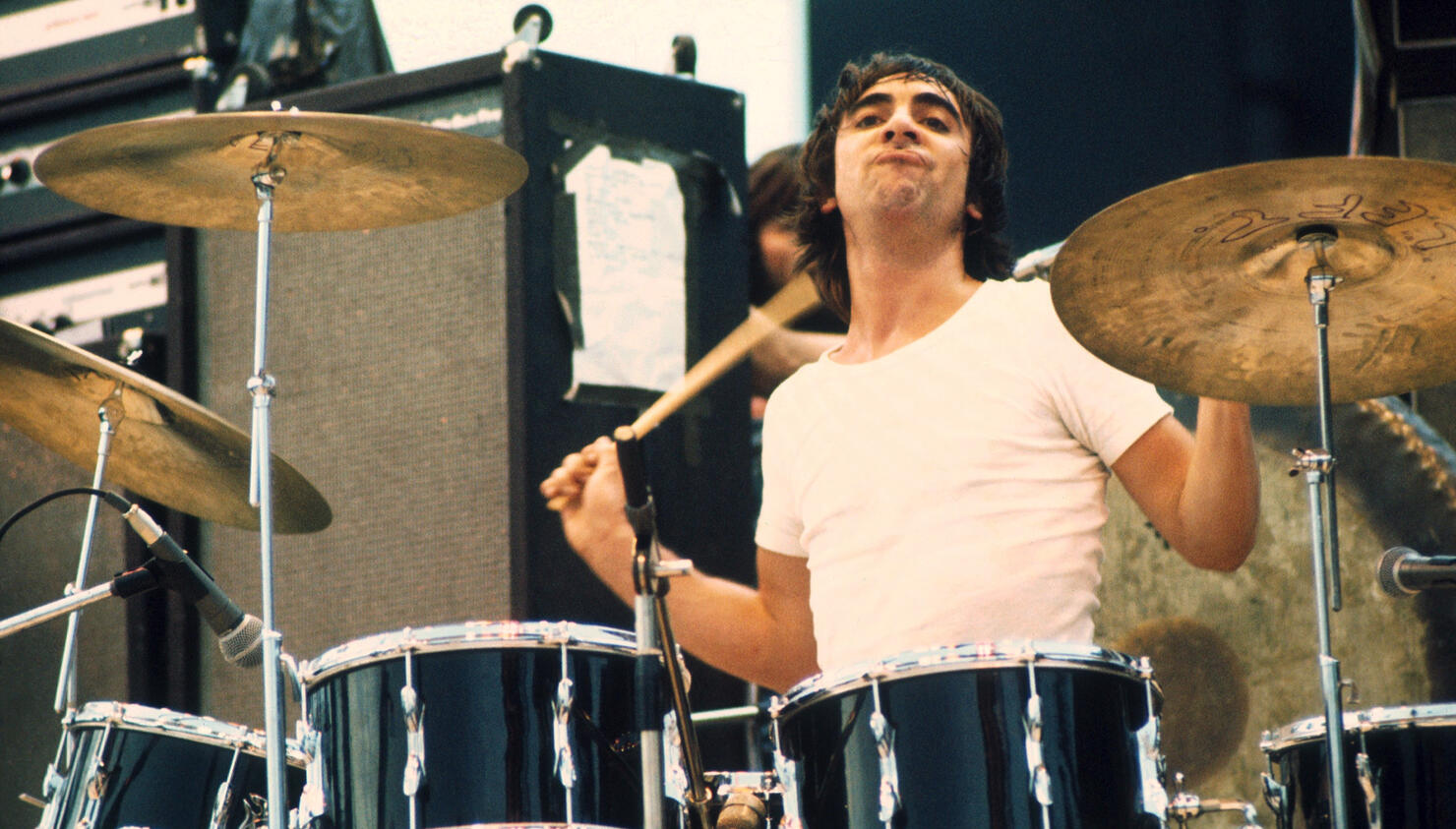 A biopic about The Who's Keith Moon is scheduled to begin shooting in June.
Surviving Who band members Roger Daltrey and Pete Townshend are listed as executive producers on the film, according to Variety.
An official title for the film has yet to be announced; the working title is The Real Me, named for a song on The Who's 1973 Quadrophenia album. Paul Whittington is on board to direct and Oscar-nominated British screenwriter Jeff Pope has written the script.
The outfit producing the movie, White Horse Pictures, is the same that produced Martin Scorcese's lauded George Harrison documentary, Living in the Material World.
Casting has been going ahead for a few months now, though there's no news on who's in line for the starring role.
Daltrey has often said over the years that Moon's chaotic life, extraordinary talent and tragic death would make a compelling film. The singer first explored making a Moon biopic in the early-2000s.
Moon quickly made a name for himself with The Who in the rock world with his dazzling musicianship, revolutionary showmanship and ebullient personality.
But Moon's good nature and his preternatural talents were marred by drug and alcohol addiction that made him unreliable and at times dangerous. Moon died of a drug overdose in 1978 at age 32.
"He was such an enormous character," Daltrey said in one 2013 interview. "Every facet of his personality was way out there. He was the most loving; he could be the most hurtful, spiteful, most caring. It was completely ... like fireworks."
Daltrey himself has surmised that Moon's behavior may have been driven by an undiagnosed autism spectrum disorder that was aggravated by constant drug use.
"Keith lived his entire life as a fantasy," Daltrey told GQ in 2018. "He was the funniest man I've ever known, but he was also the saddest; I've seen Keith in some terrible times. I saw him at his height, but then I saw him at his lowest. Keith is someone I love deeply, but who was a deeply troubled character."
Townshend wrote in a 2019 statement that he experiences a twinge of guilt every time he and Daltrey make a studio album as The Who without Moon and late-bassist John Entwistle (who passed in 2002).
"To this day I am angry at Keith and John for dying," the guitarist admitted. "Sometimes it shows. It's selfish, but it's how I feel."