Bob Dylan Drove John Mellencamp Crazy With One Habit In Their Friendship
By Andrew Magnotta @AndrewMagnotta
February 4, 2022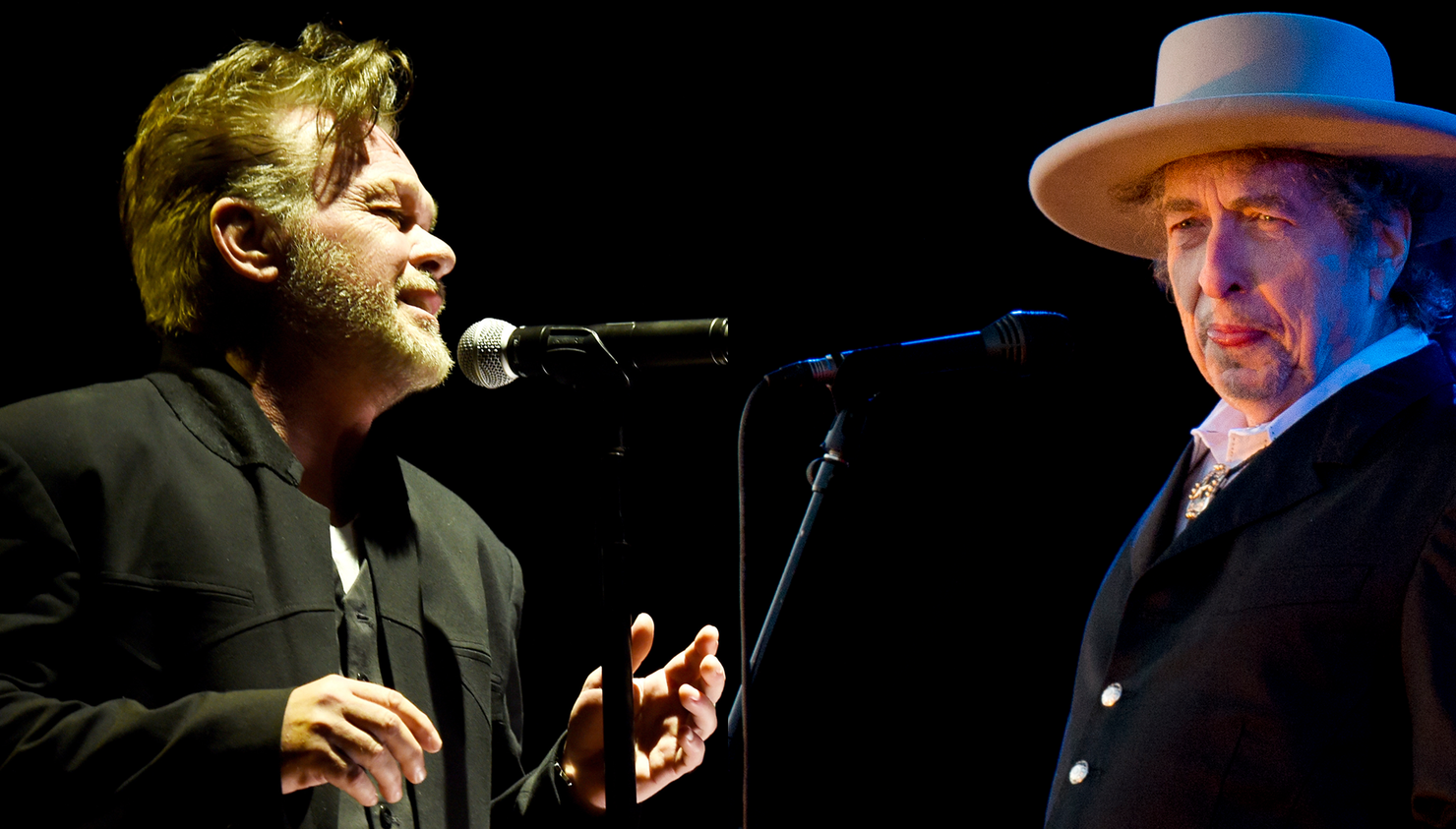 John Mellencamp is both a friend and a huge fan of Bob Dylan, but he has insisted that Dylan not call him anymore.
Dylan used to phone Mellencamp often while working on new songs, looking for feedback on lyrics. But Dylan's hours are incompatible with John's, and furthermore, Mellencamp rarely had much to add to the words of a Nobel Prize-winner.
"Bob Dylan used to call me up in the middle of the night and read his lyrics to me that he was working on for new records," Mellencamp revealed during a recent conversation with Billboard. "And I finally told him, 'Bob, would you quit calling me, because I'm not gonna say anything. I'm not a good sounding board because I like everything you do. I'm happy to hear this stuff, but I'm not that great of a sounding board."
Mellencamp, who just released his 24th studio album, Strictly a One-Eyed Jack, enlisted another Dylan admirer on his latest record: Bruce Springsteen.
The "Pink Houses" singer says he was thrilled to collaborate with The Boss, whom he believes is as much of a treasure as Dylan.
"There's very few guys I ended up admiring, musically; Bruce and Bob are definitely two of those guys, and I'm happy to say I have a good relationship with bother of them," Mellencamp added.
Dylan and Springsteen have each been in the news recently, not for songwriting, but for their business dealings. Both musicians recently commanded somewhere in the neighborhood of half a billion dollars by selling the rights to their song catalogs.
Mellencamp signaled he might do the same one day. He noted that managing a music catalog isn't an easy job, lots of children of famous musicians find themselves in over their heads in the role.
"It's a big burden to put on your kids, and I think it's very fortunate that these guys can [sell)]like that," he said. "At one point it was so important to have 'legitimacy,' being in a rock band. Now it doesn't seem to mean as much. I mean, who ever thought these songs would be around this long and have this kind of value? I sure didn't."