Reality Of 'Pam & Tommy' Scandal Not As 'Cool' As Miniseries Portrayal
By Andrew Magnotta @AndrewMagnotta
February 3, 2022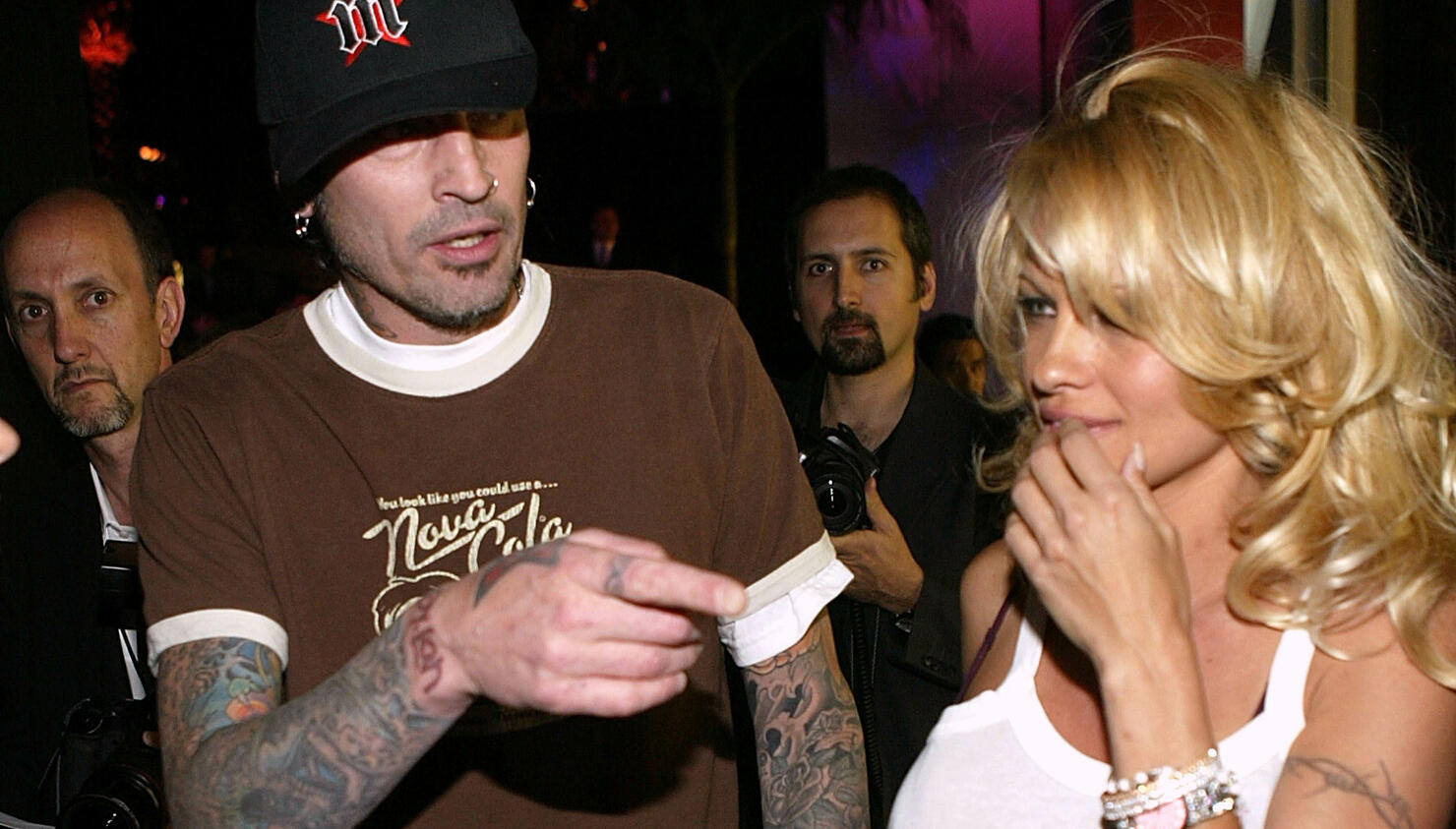 Photo: Getty Images North America
While Tommy Lee is mostly supportive of Hulu's new Pam & Tommy limited series, which chronicles his and Pamela Anderson's marriage and sextape scandal in 1996, he notes that the reality of the situation was not as glamorous as it's being portrayed.
Neither Lee nor Anderson were involved with the television show, but Lee told Entertainment Tonight that he likes actor Sebastian Stan, who's portraying him.
"I know Sebastian, he's playing me. From what he's told me, really beautiful story," Lee said. "I think a lot of people would think it's one thing, but it's really about privacy and how things got crazy then. There's different laws now."
Indeed, what happened to Lee and Anderson — revenge porn — is a crime by today's standards.
"The story's actually cool," he said, "what actually happened wasn't."
A disgruntled electrician working on renovations in Lee's house stole the sex tape in '96 and sold it. The video was viewed by millions of people online within days of Lee realizing it had gone missing. In his 2004 memoir, the Mötley Crüe drummer recalls being panic-stricken when he realized the tape went missing.
Lee and Anderson sued and eventually settled a lawsuit against the company that distributed the video.
While Lee indicated last fall that he would watch the Hulu series, a rep for Anderson told Us Weekly last month that the actress was staying away, since she wasn't involved in the production.