Saints' Alvin Kamara Arrested Hours After Pro Bowl
By Jason Hall
February 7, 2022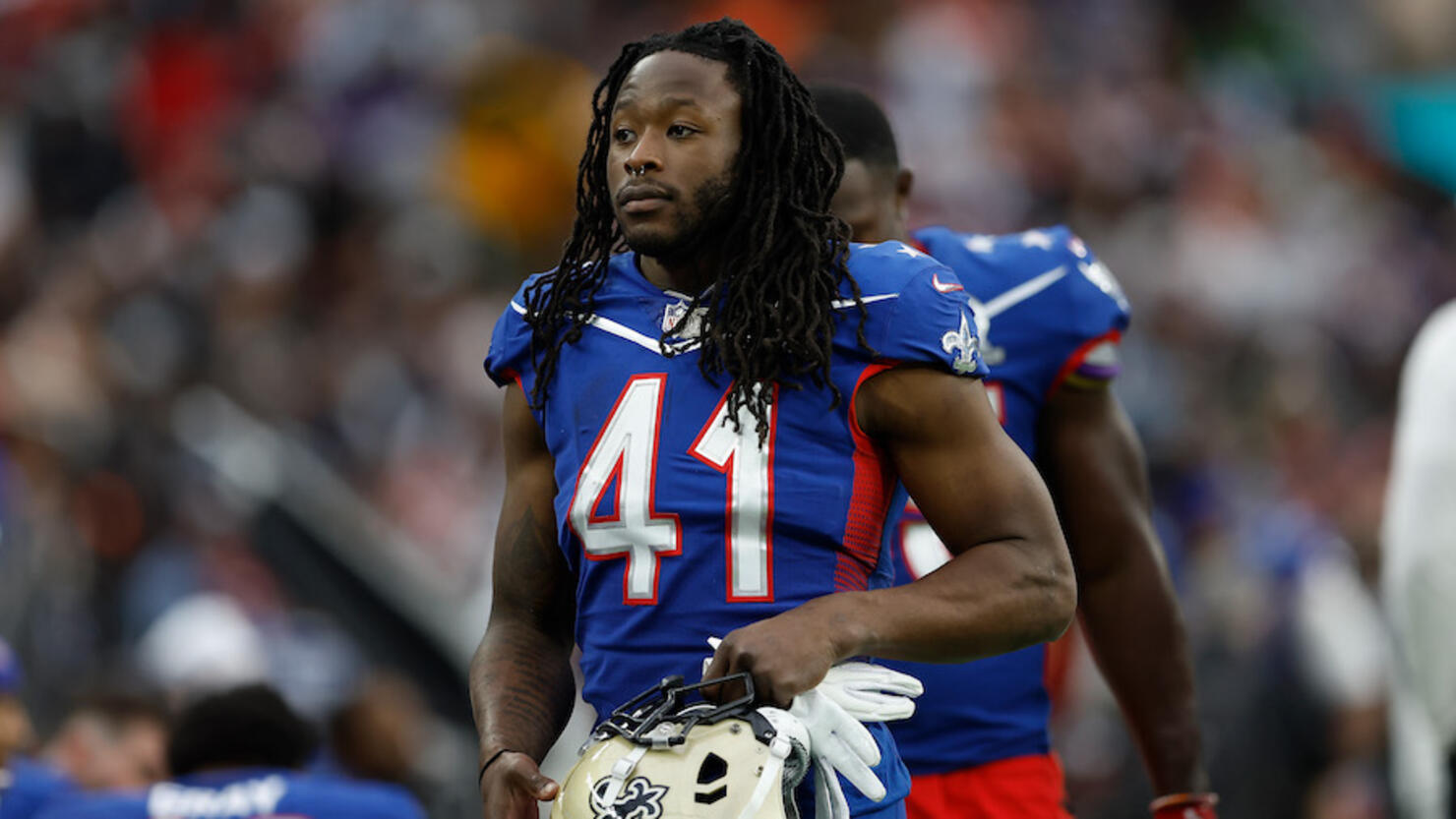 New Orleans Saints running back Alvin Kamara was arrested hours after appearing in the 2022 NFL Pro Bowl on Sunday (February 7).
Kamara, 26, was charged with battery resulting in substantial bodily harm, according to a news release shared by the Las Vegas Metropolitan Police Department.
The department said it responded to a report of a victim being battered at a nightclub located in the 3500 block of South Las Vegas Boulevard at around 5:50 p.m. local time.
Officers arrived at the hospital where the accuser was receiving treatment and identified Kamara as the suspect responsible for the incident.
The running back was later taken into custody without incident and transported to the Clark County Detention Center, where he was booked on the battery charge.
An investigation is ongoing and the department is seeking assistance from anyone with information regarding the incident.
Kamara caught four passes for 23 yards during the Pro Bowl at Allegiant Stadium on Sunday, which was the fifth time he was selected to the Pro Bowl during his five-year NFL career.
The former University of Tennessee standout has been one of the league's best running backs since being selected by the Saints at No. 67 overall in the third-round of the 2017 NFL Draft, winning NFL Offensive Rookie of the Year in 2017 and earning second-team All-Pro honors in 2017 and 2020.
Kamara finished the 2021 season with 898 rushing yards and four touchdowns on 240 attempts, as well as 373 receptions for 3,263 yards and 20 touchdowns.