Eminem Leading Rock Hall Fan-Vote After First Million Votes
By Andrew Magnotta @AndrewMagnotta
February 8, 2022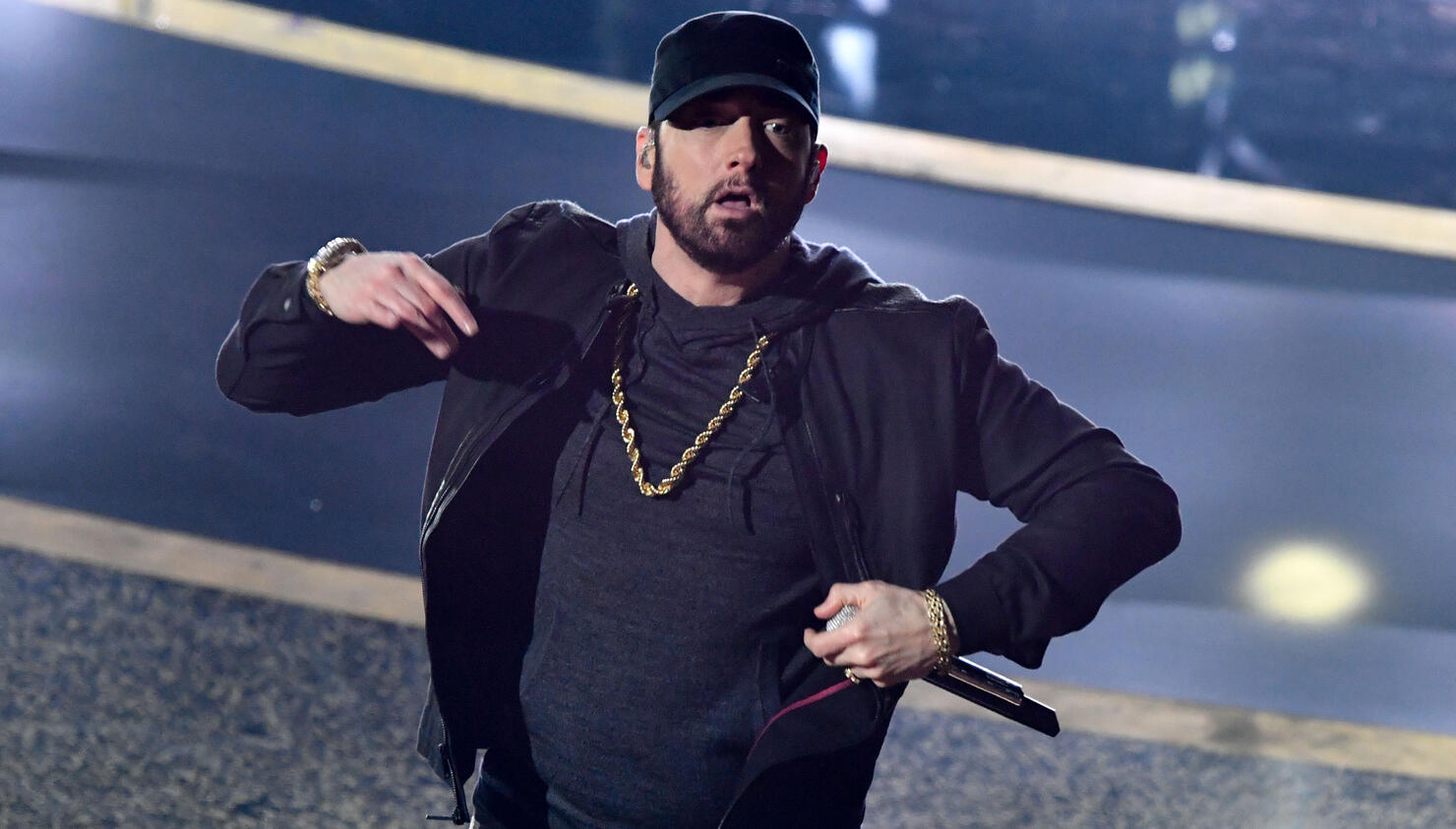 The Rock and Roll Hall of Fame has tallied 1 million fan-votes for its 2022 nominees, and it's Eminem leading the pack as the fan's first choice for induction.
The iconic rapper (as of 5:40 p.m.) has tallied more than 147,000 votes. He's followed by Duran Duran (125,000), Pat Benatar (117,000), Dolly Parton (99,000) and the Eurythmics (76,000).
Four other acts have received more than 50,000 votes, including Lionel Ritchie, Judas Priest, Carly Simon and Rage Against the Machine.
While the totality of the Rock Hall's fan-vote counts as one vote among the Hall's pool of some 1,000 voting members and music industry professionals, it also serves as a strong suggestion to the rest of the voting body as to who the fans believe should be inducted next.
The rest of the 2022 nominees are Devo, A Tribe Called Quest, Dionne Warwick, Kate Bush, the New York Dolls, Beck, the MC5 and Fela Kuti.
You can view the Rock Hall's fan-vote breakdown here.
The Rock Hall invites fans to vote each day for their Top 5 artists through April 29. You can cast your vote here.