22 Of Rihanna's Best Comebacks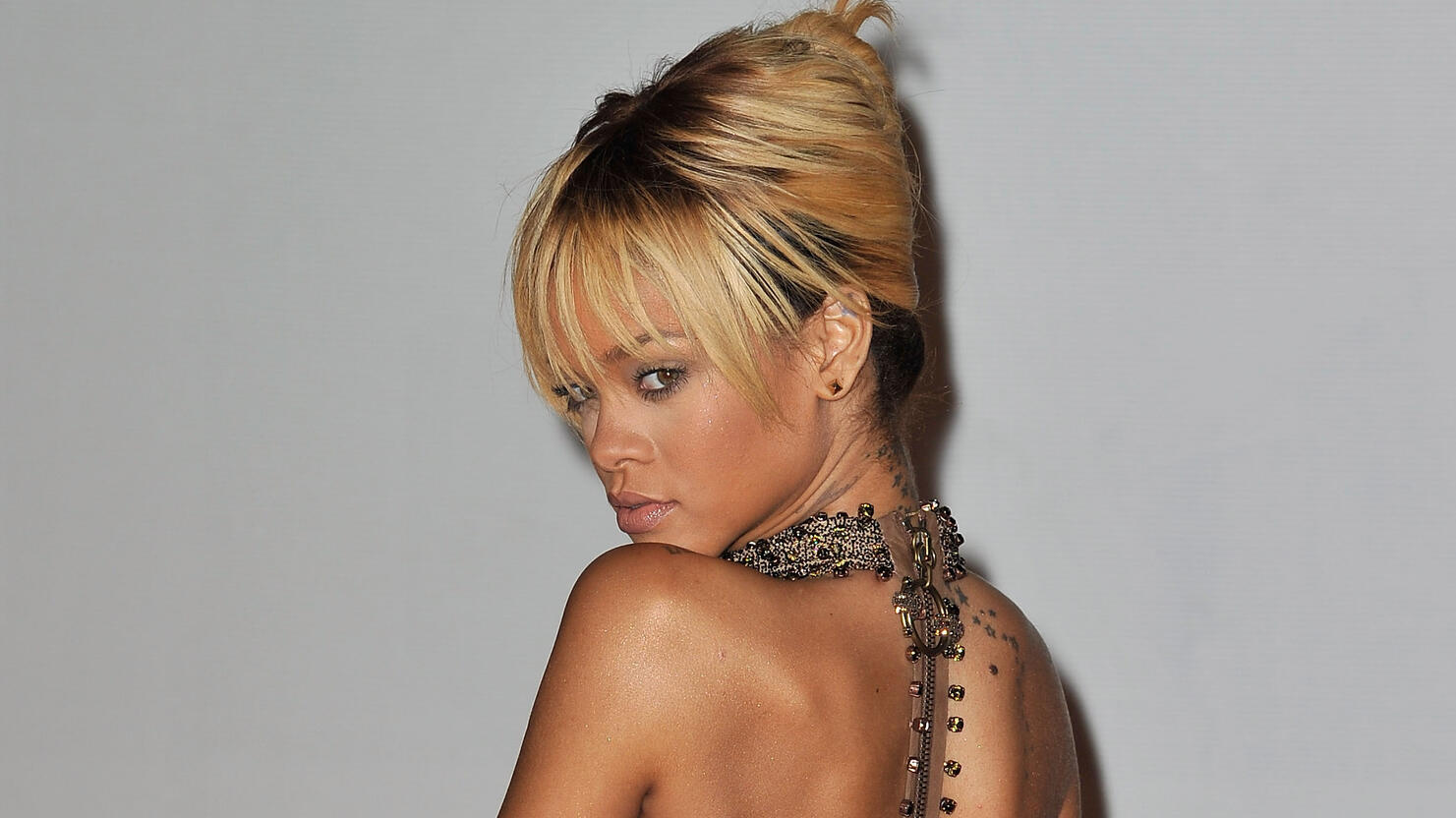 Rihanna is officially back! Fans have been waiting a long six years for the hitmaker to drop new music since her 2016 hit album Anti. Now, the wait is finally over. Not only has Rihanna released two new tracks for the movie Black Panther: Wakanda Forever, but she's also headlining the Superbowl Halftime show in 2023. 
After giving the world eight albums full of smash hits, Rihanna focused on building her cosmetics brand Fenty Beauty and fashion house Fenty to astonishing success. The musician-turned-beauty mogul made her debut on Forbes' 2022 billionaires list earlier this year with an estimated worth of $1.7 billion. Rihanna excels at everything she pursues and that includes putting haters in their place. Over the years, the singer has become known for her swift and biting online comebacks. To celebrate her highly-anticipated return to music, here are 22 of Rihanna's most savage comebacks! 
1 of 22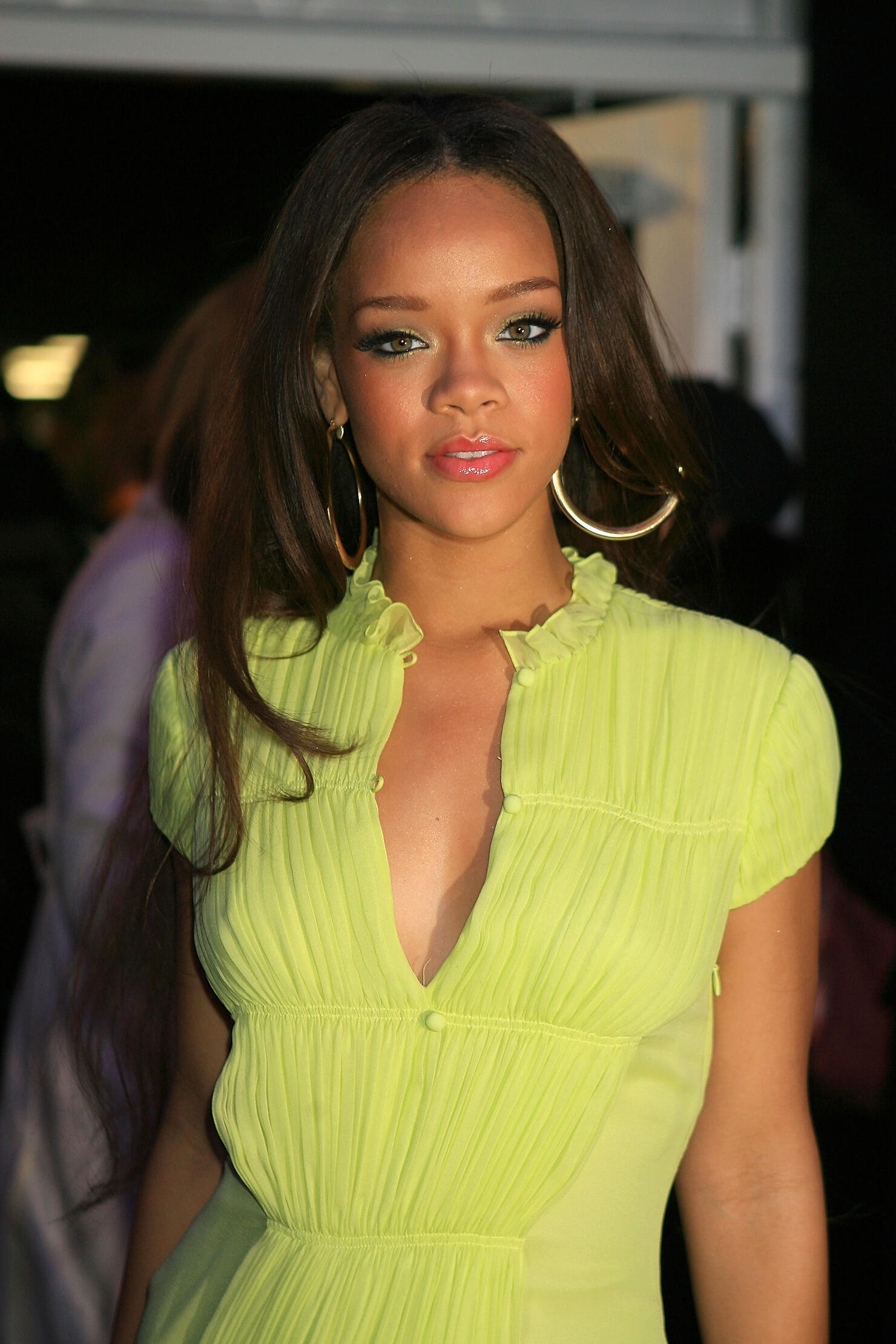 After Rih posted a photo of her in a gold bikini with the caption: "New year's resolution: apply the pressure," some fans took that literally. "Resolution should be releasing the album," read one of the comments, to which the beauty mogul replied, "This comment is sooo 2019. grow up."
Photo: Getty Images
2 of 22
That wasn't the first time fans jumped into her comments asking for a new album. When the "Love On The Brain" singer's beauty brand posted about their new line of bronzers, a fan showed their dissatisfaction. "Annoyed. We want the album sis," read the comment, with Rihanna simply replying, "well this is bronzer".
Photo: Getty Images
3 of 22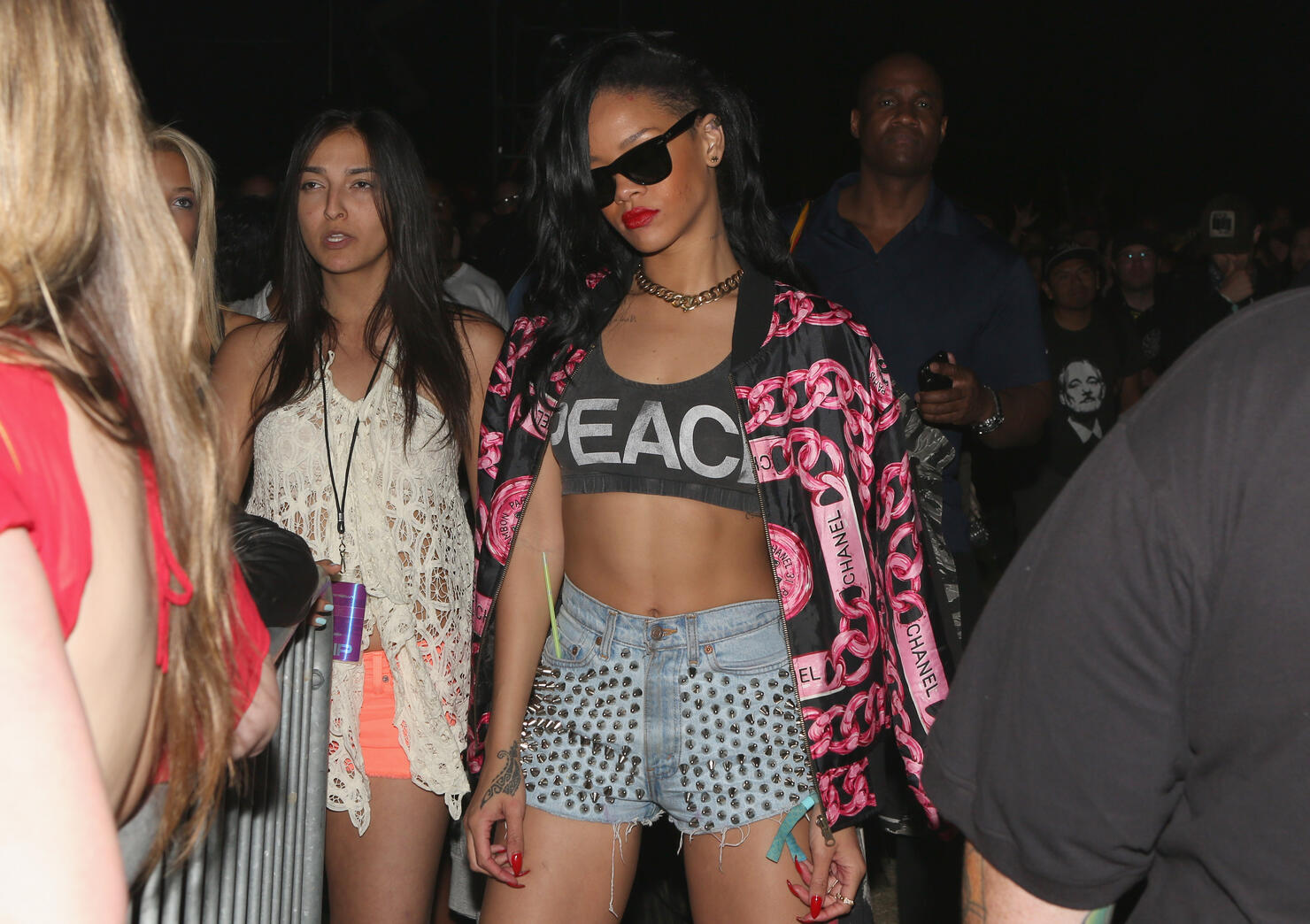 According to Diplo, Rihanna told him his track "Lean On" sounded "like a reggae song at an airport."
Photo: Getty Images
4 of 22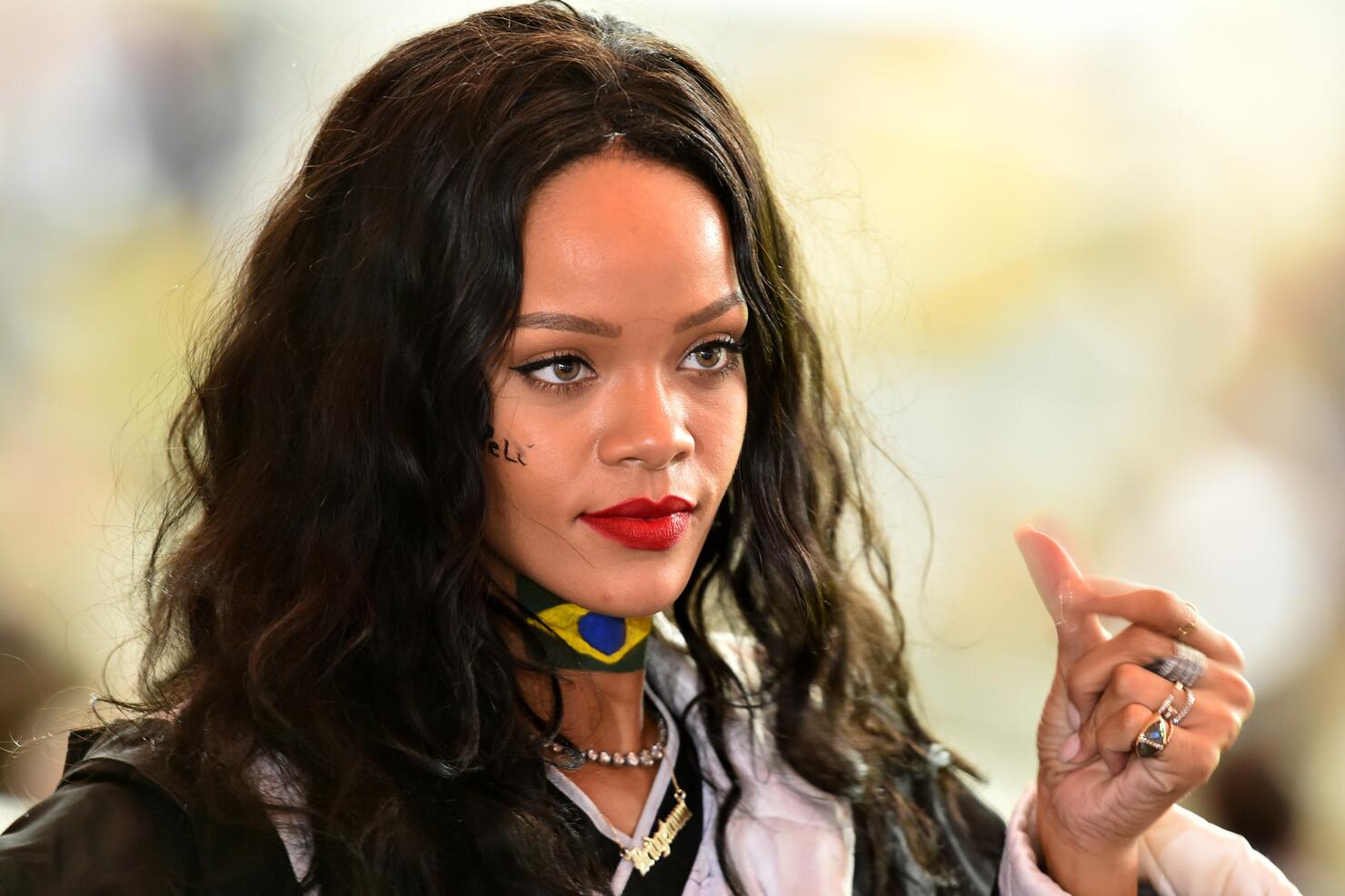 After the initial Diplo story first broke, Rihanna offered a half-hearted apology on Twitter, writing, "#DutyFree 😂😂😂 My bad @diplo."
Photo: Getty Images
5 of 22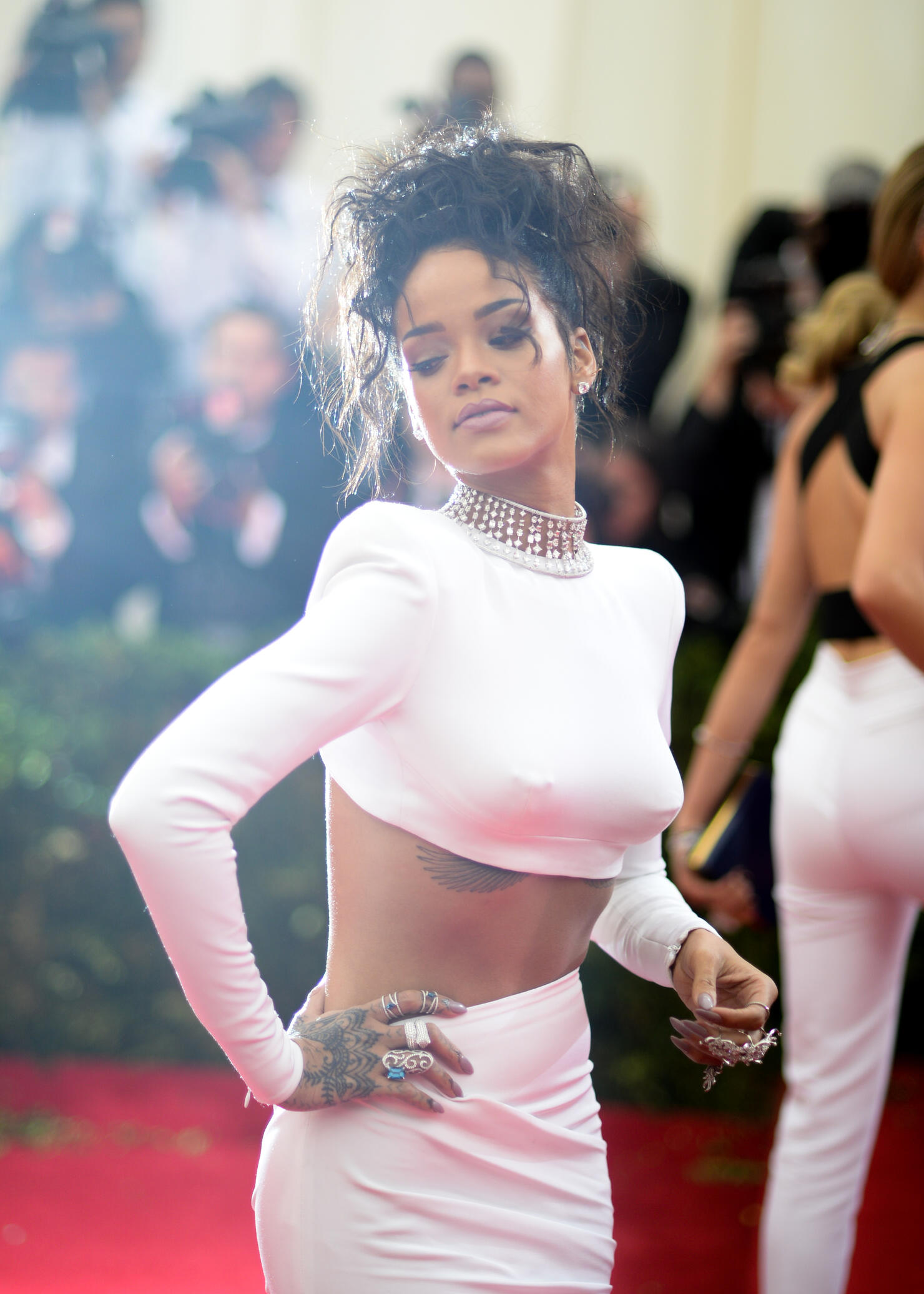 That time Matt Barnes alluded to dating her so she posted a video of him from TMZ to Instagram with the caption: "#bishwhere #thedevilisaliar #shesnotthatintoyou #shesnotintoyouatall #shesneverevenmetyou #thisactuallyhurtmyfeelings #defamationofcharacter."
Photo: Getty Images
6 of 22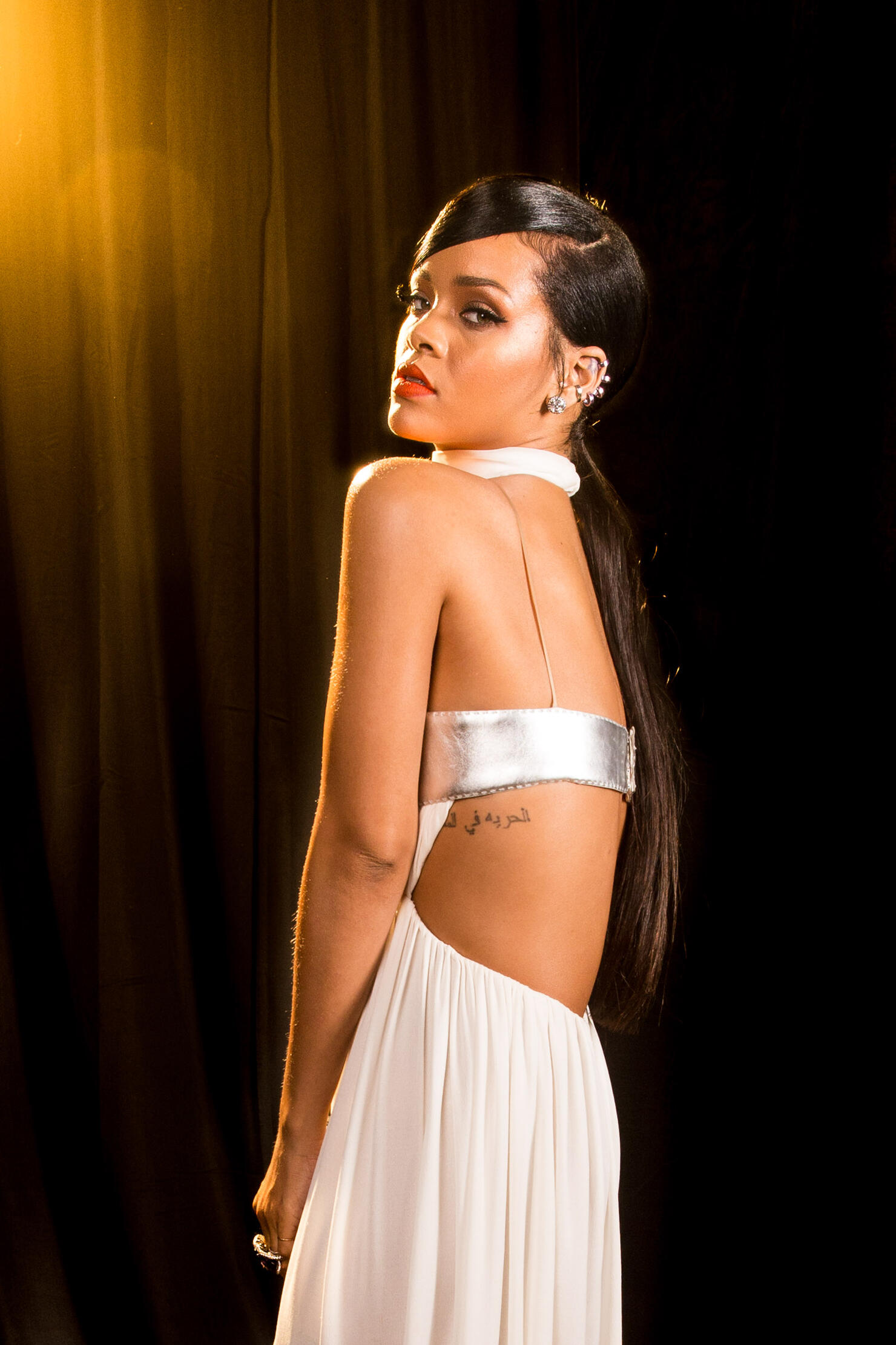 Rihanna quit Instagram after the photo-sharing app disabled her account when she posted a topless photo from a magazine spread she did.
Photo: Getty Images
7 of 22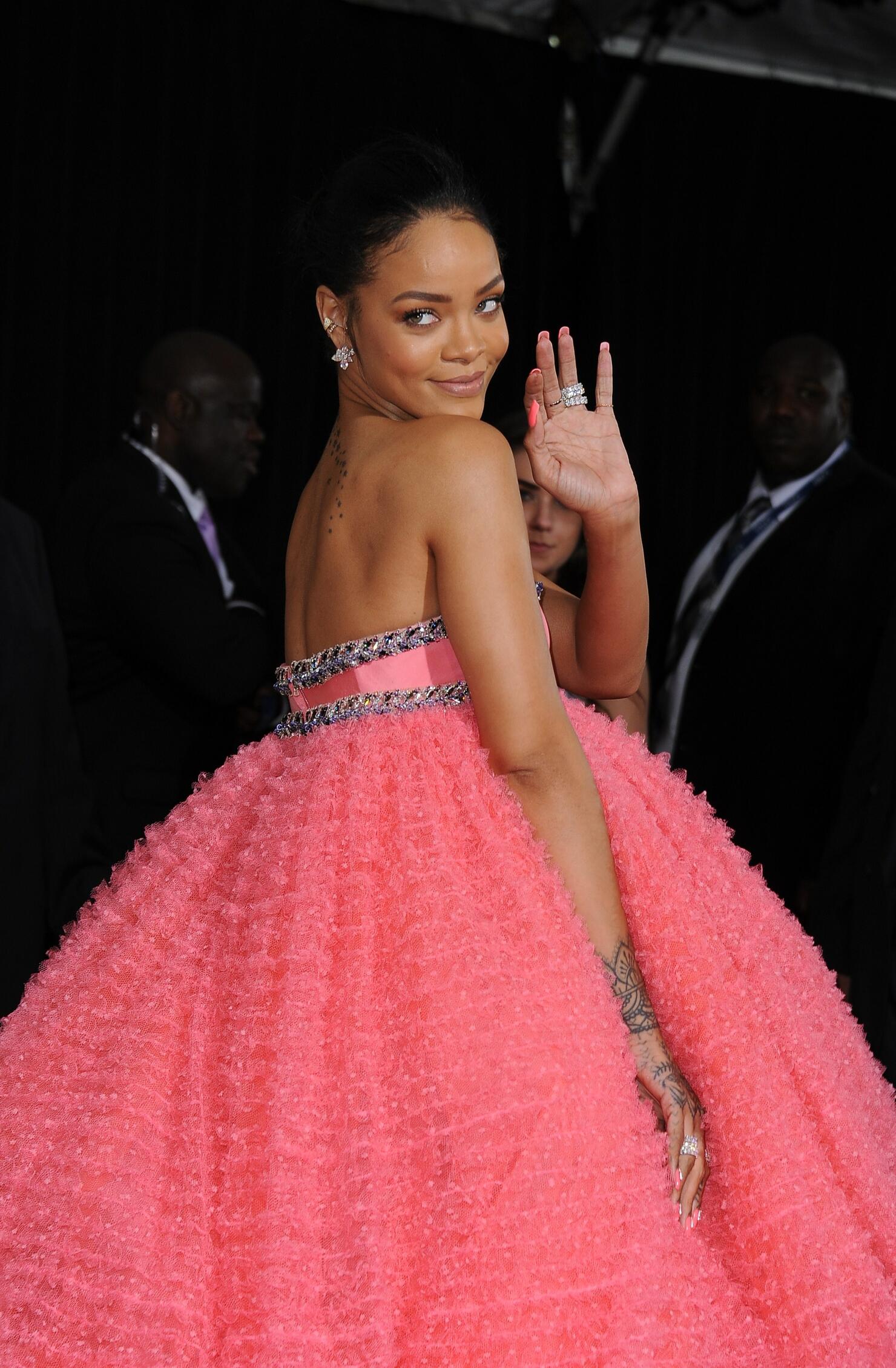 When someone claimed to have the same bikini as Rihanna, she responded to the photo and wrote, "That's not the same but K."
Photo: Getty Images
8 of 22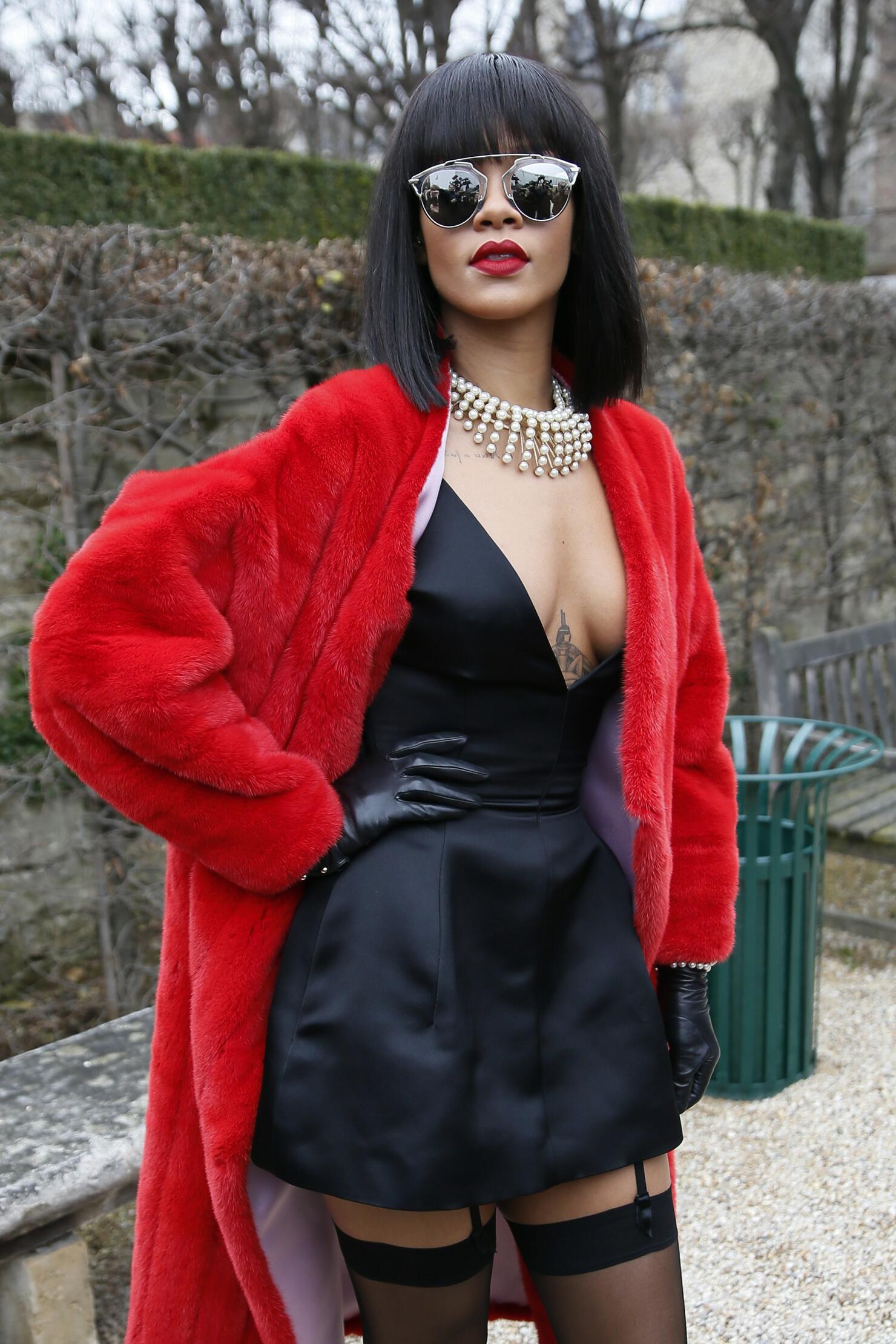 Rihanna and Ciara got into in back in 2011, when Ciara admitted during an episode of E!'s "Fashion Police" that Rihanna "wasn't the nicest" when the two met. Rihanna clapped back on Twitter, saying, "My bad Ci, did I forget to tip you?" Things ultimately came to a head when Rihanna responded yet again to another Ciara quip ("Trust me Rhianna [sic] u don't want to see me on or off the stage") with: "Good luck with bookin that stage u speak of." They made up shortly after.
Photo: Getty Images
9 of 22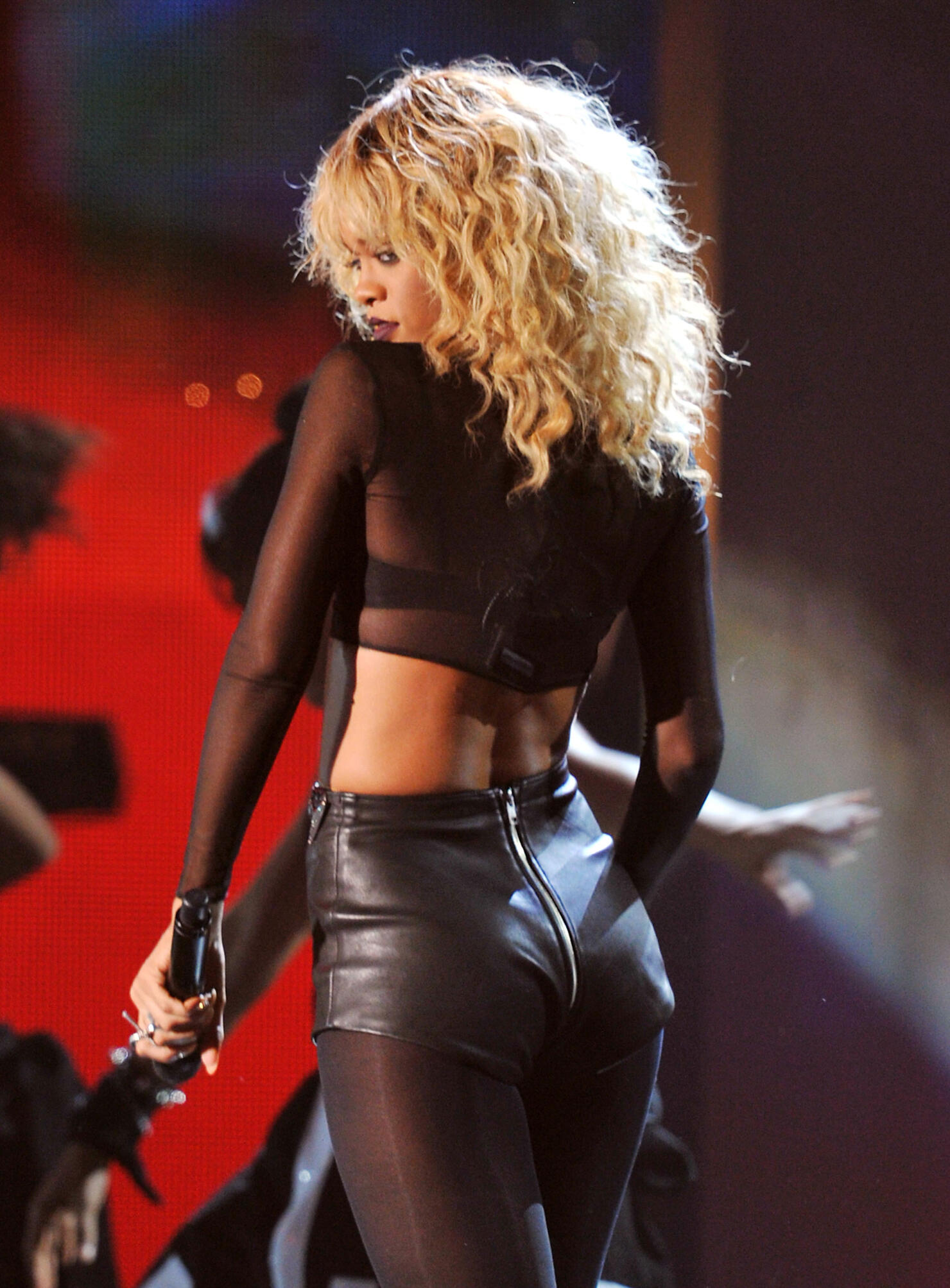 Rihanna responded to body shamers with a meme on Instagram of Gucci Mane's fluctuating weight which read: "If you can't handle me at my 2007 Gucci Mane, you don't deserve me at my 2017 Gucci Mane."
Photo: Getty Images
10 of 22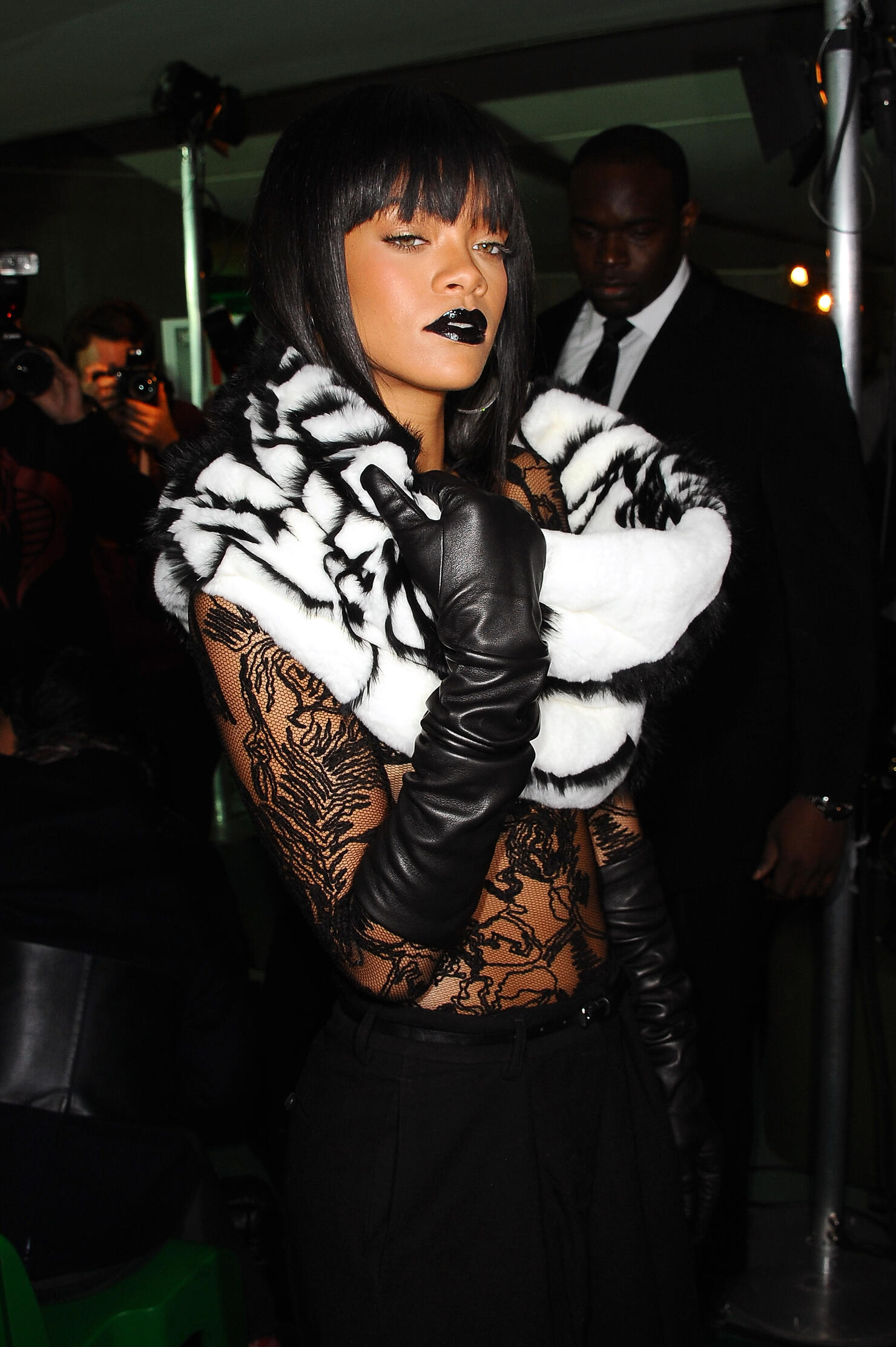 Rihanna once posted a photo of text to Instagram that said, "None of my exes are married or in happy relationships so it's safe to say that I wasn't da problem lol."
Photo: Getty Images
11 of 22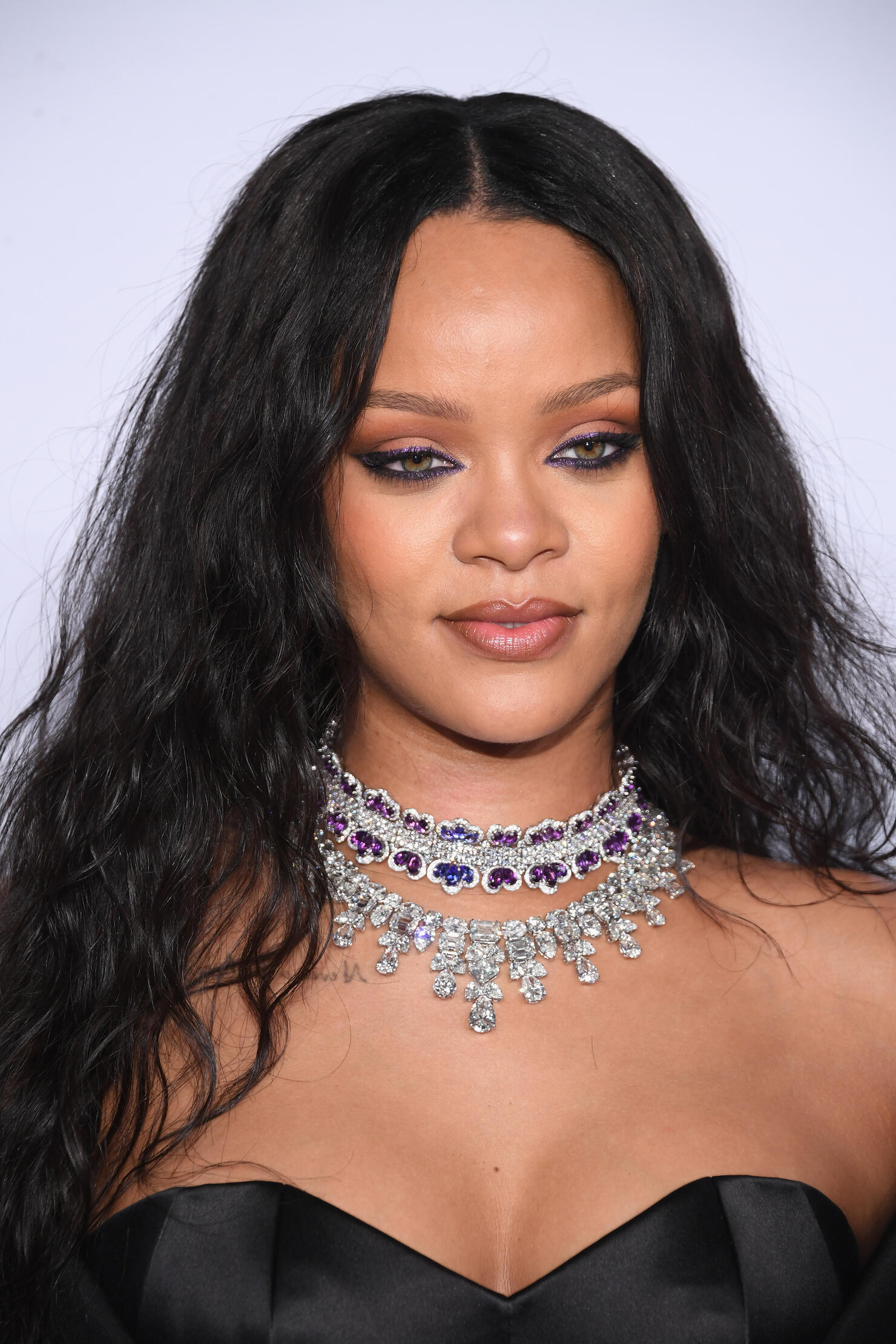 "@MTV Yikes.... @rihanna ran out of f**ks to give," she tweeted, in response to MTV, who wrote up an article about the "Work" singer allegedly smoking weed at Coachella.
Photo: Getty Images
12 of 22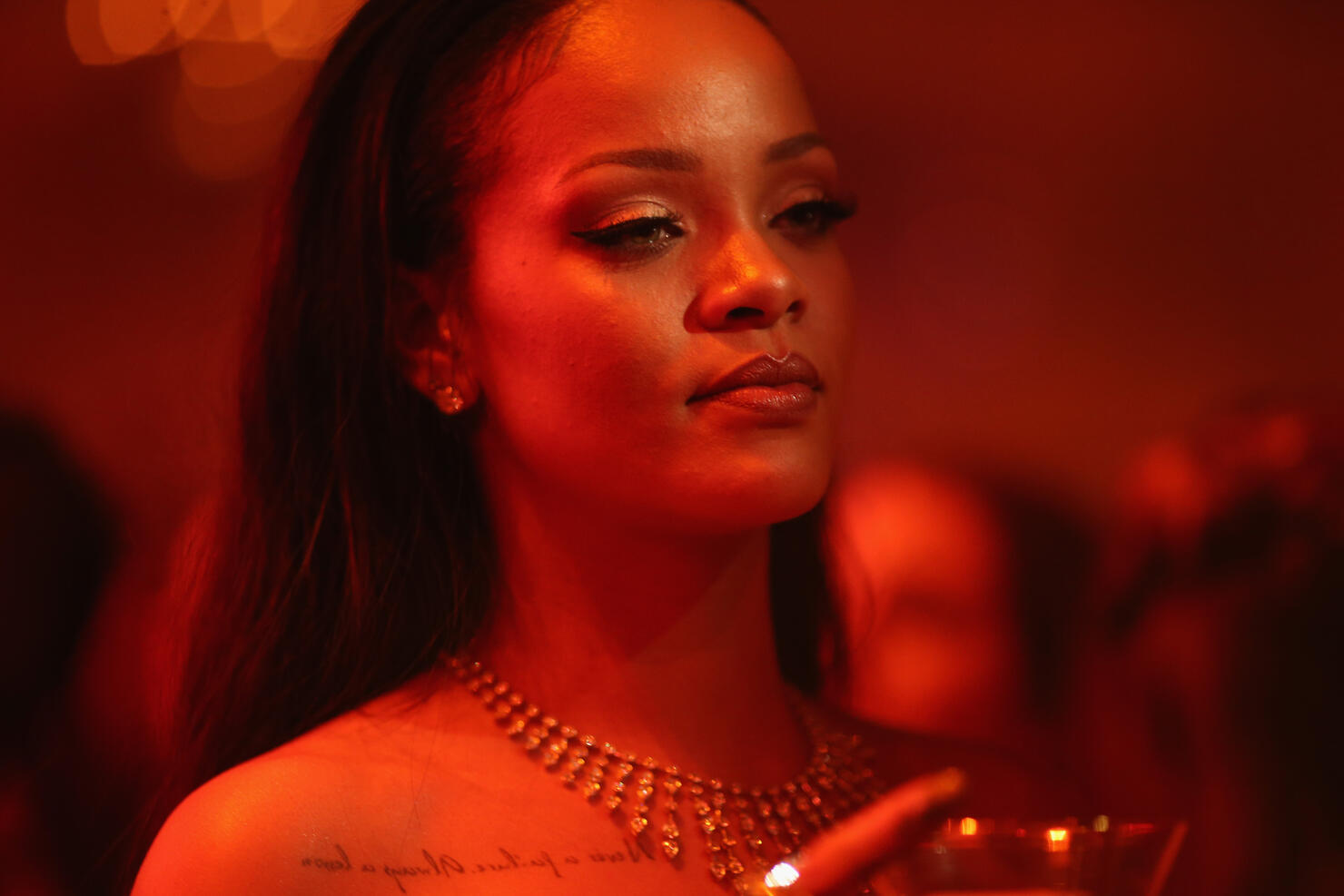 Her response to Kendall Jenner tweeting, "If Rihanna doesn't perform Complicated tomorrow I'm gunna be very upset #FaveSong!" was: "Don't come then."
Photo: Getty Images
13 of 22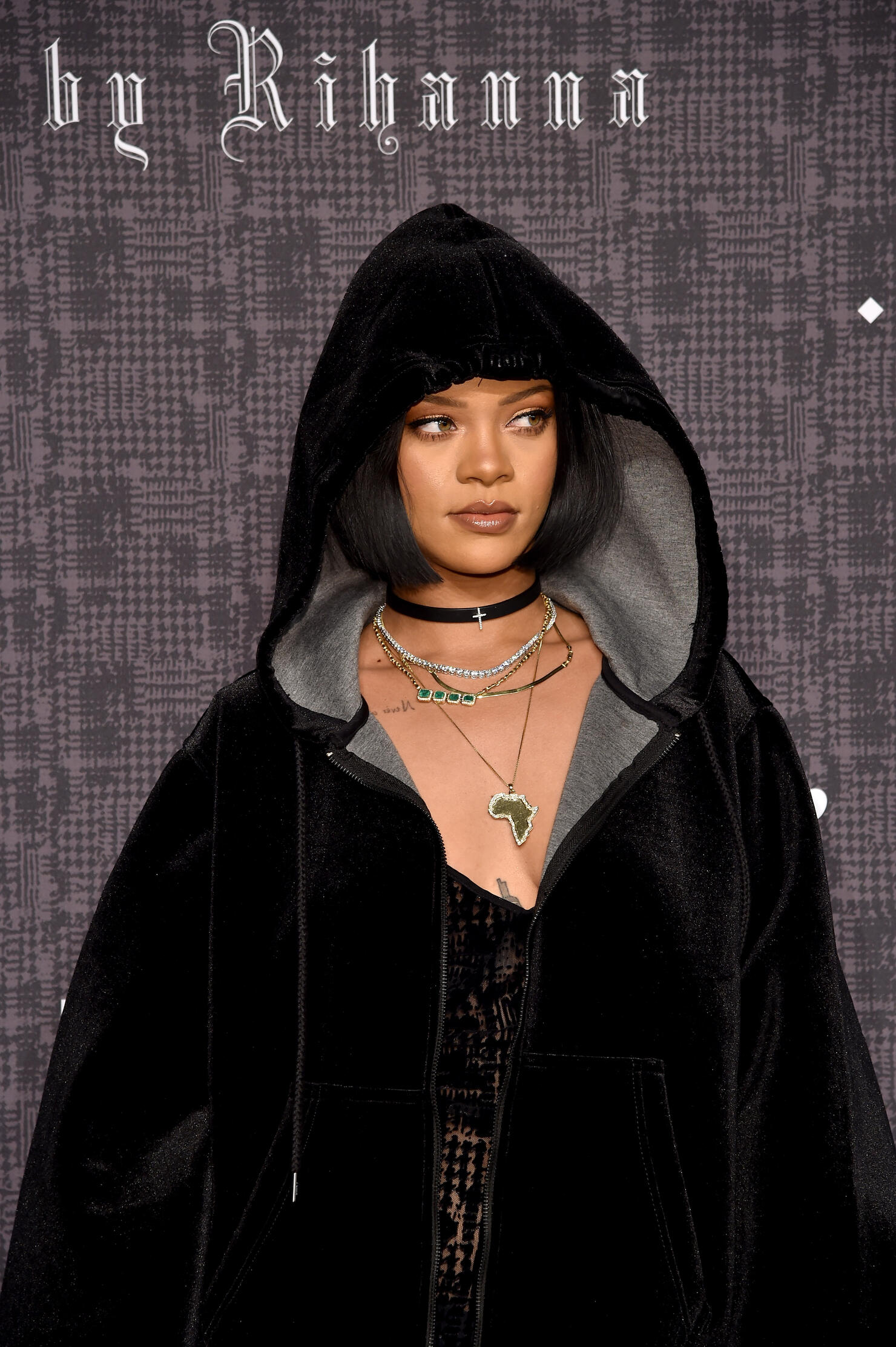 At her 2014 Rogue Man fragrance launch, she responded to a reporter who asked her was she was looking for next in a man with: "I'm not looking for a man, let's start there."
Photo: Getty Images
14 of 22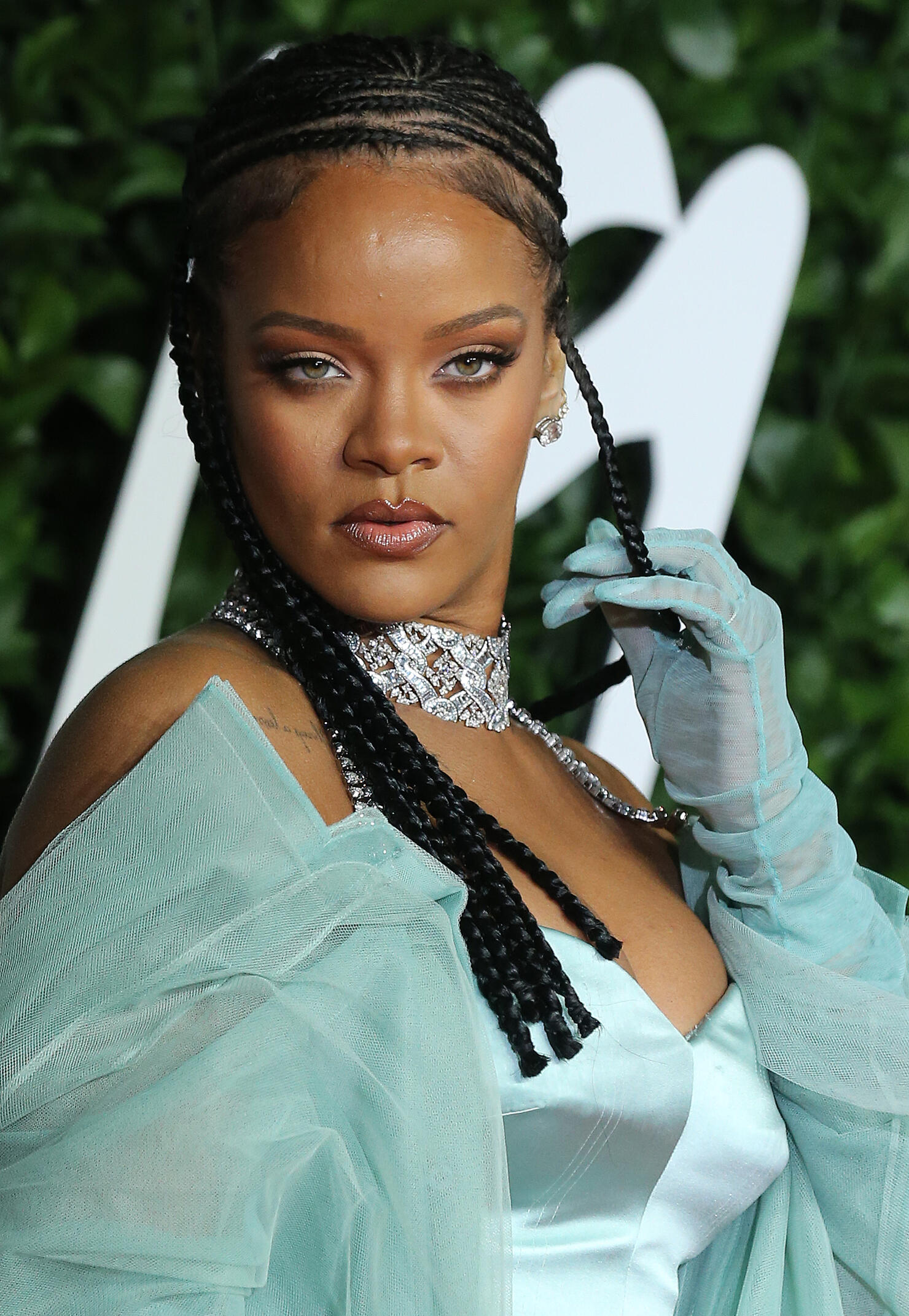 After a fan commented on Rihanna's Instagram, suggesting she stop flaunting her wealth and give a Prada bag to the less fortunate, Rihanna responded: "My Prada shoes that I spent nothing on can't stop anyone from dying! However the $100,000 I just sent to the Philippines will! Now eject reject witcho ratchet ass, begging for purses! FOH!"
Photo: Getty Images
15 of 22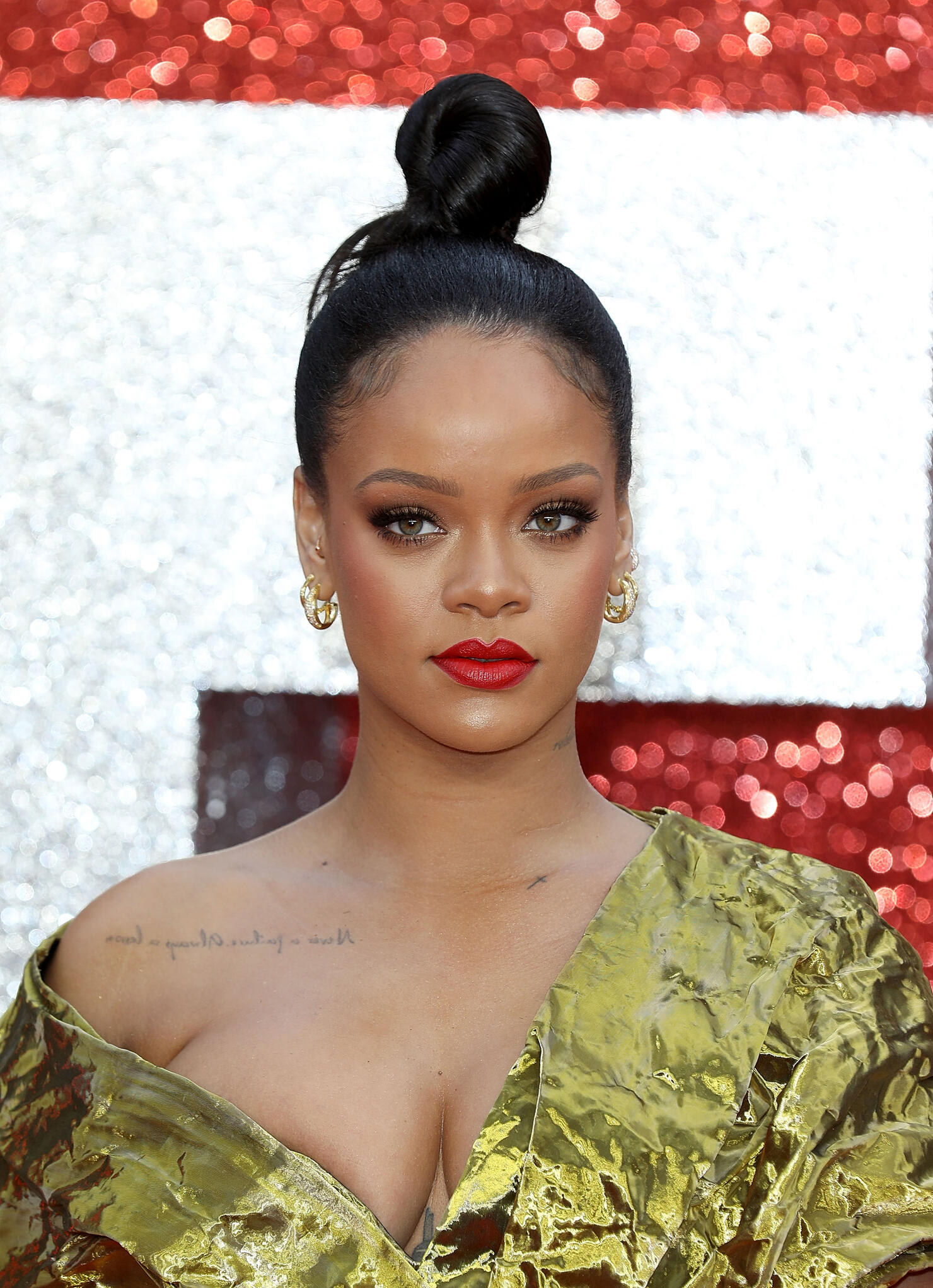 A fan commented on an IG post: "u used to look healthy, wats happen? See in in barbados on Nov 1st. Kisses," to which Rih replied, "maybe u shouldn't come all the way to Barbados just to see my unhealthy ass, especially if you're paying!"
Photo: Getty Images
16 of 22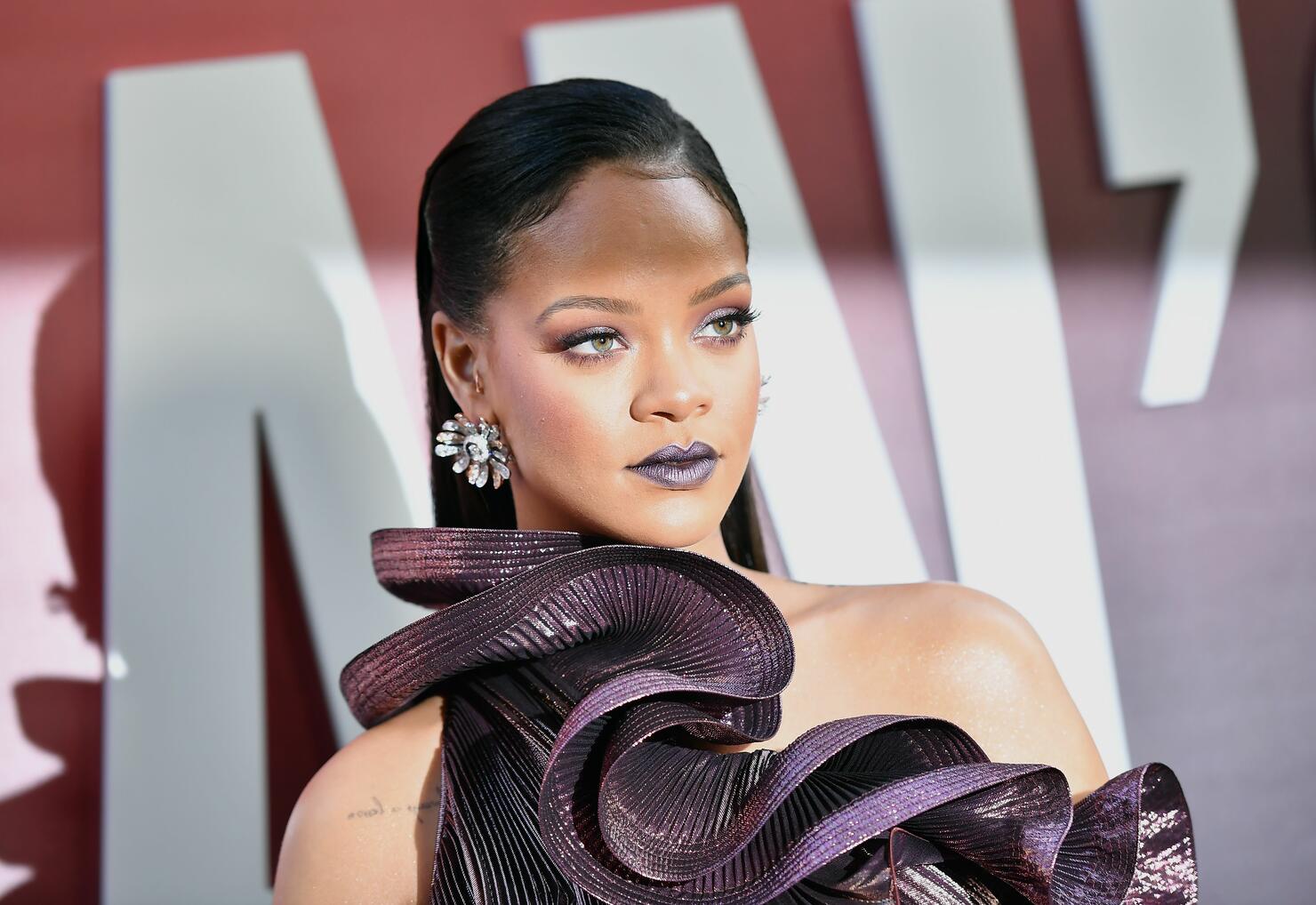 "CBS you pulled my song last week, now you wanna slide it back in this Thursday? NO, F**k you! Y'all are sad for penalizing me for this," she wrote on Twitter, after the network opted against playing "Run This Town," her track with Kanye West and JAY-Z, during Monday night football.
Photo: Getty Images
17 of 22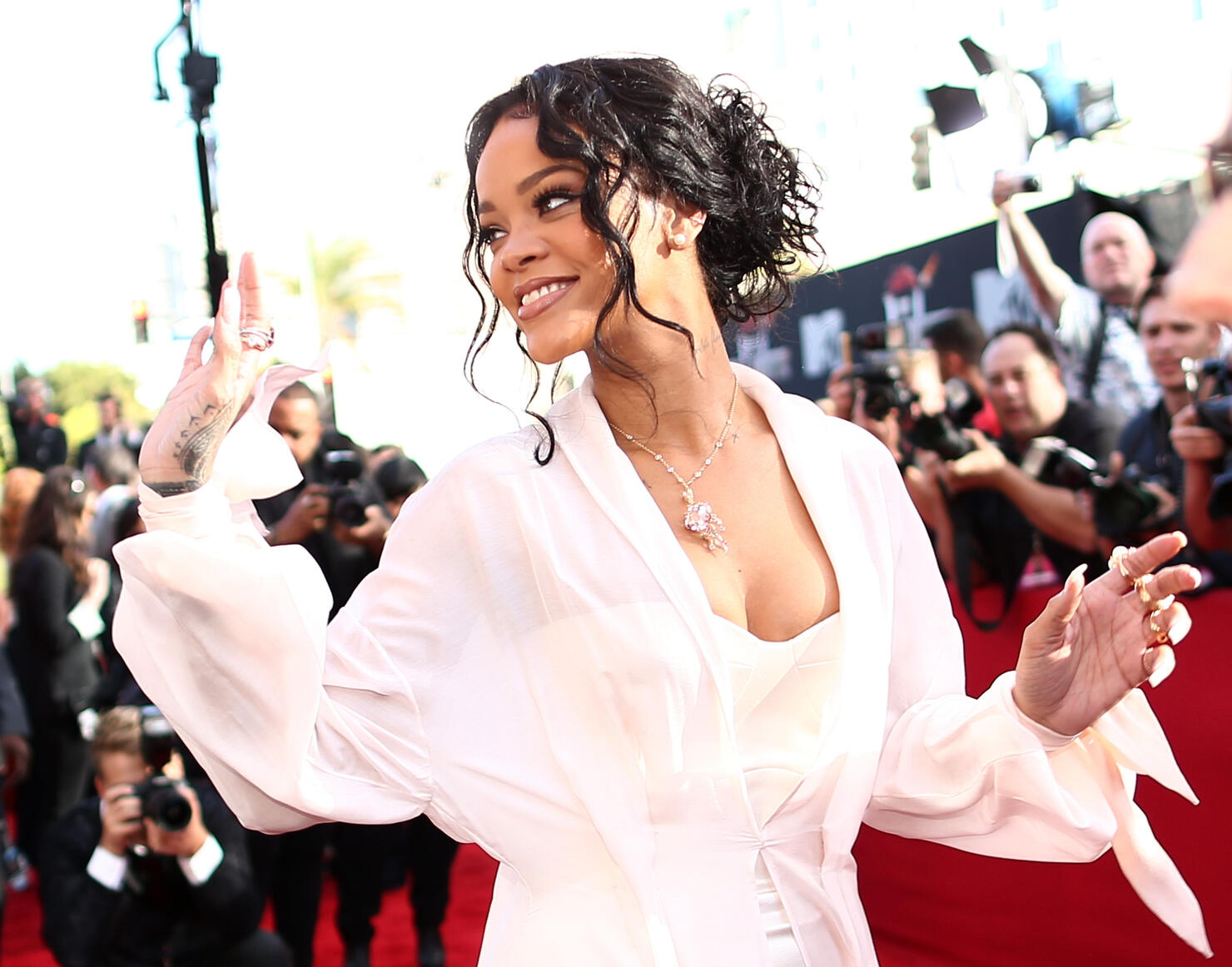 "Boys will be boys!!! Cause they can't be men," she once tweeted.
Photo: Getty Images
18 of 22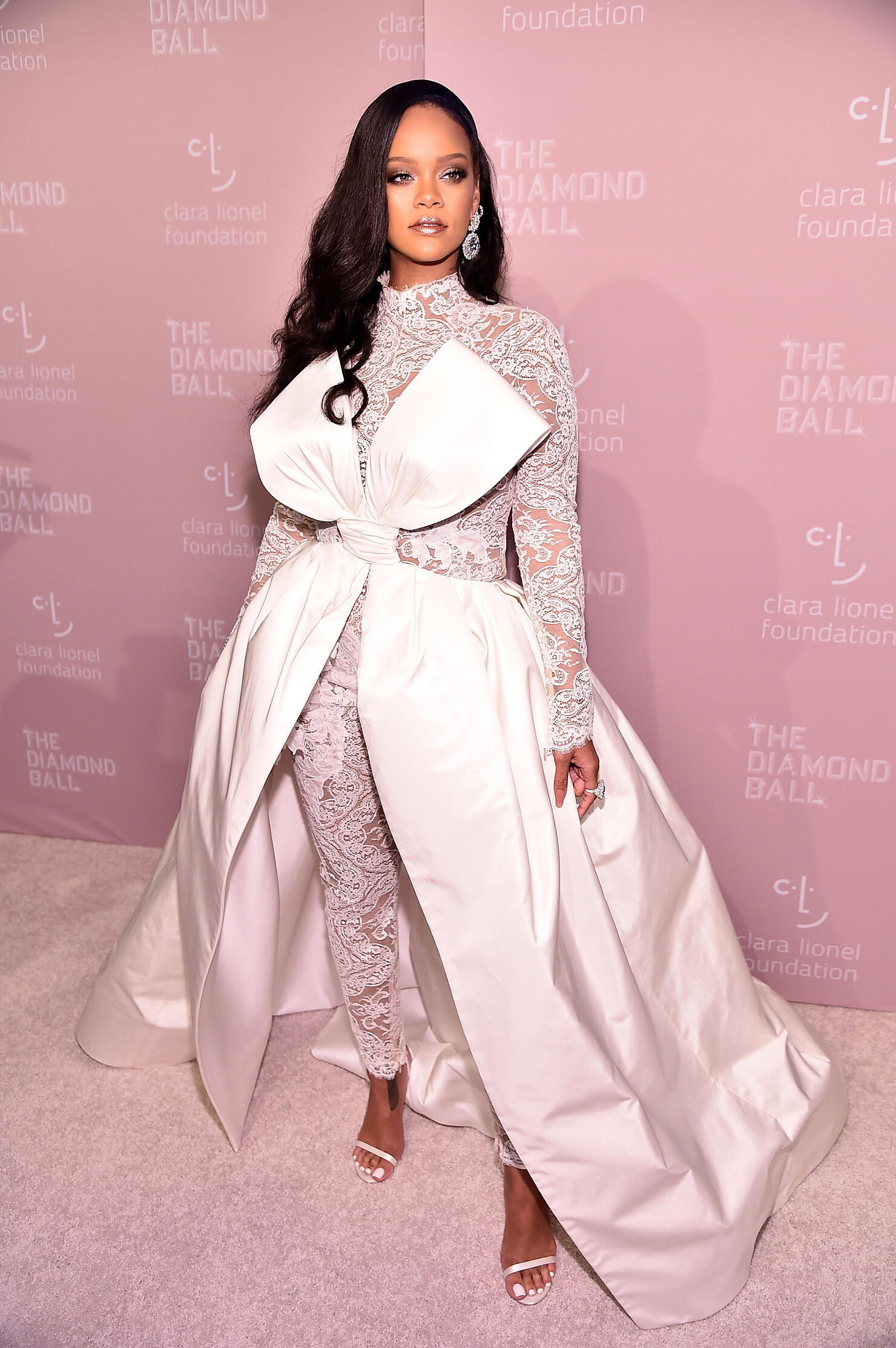 "You be the type that'll fall in love, I be the type that be giving a f*******k," she wrote on Twitter.
Photo: Getty Images
19 of 22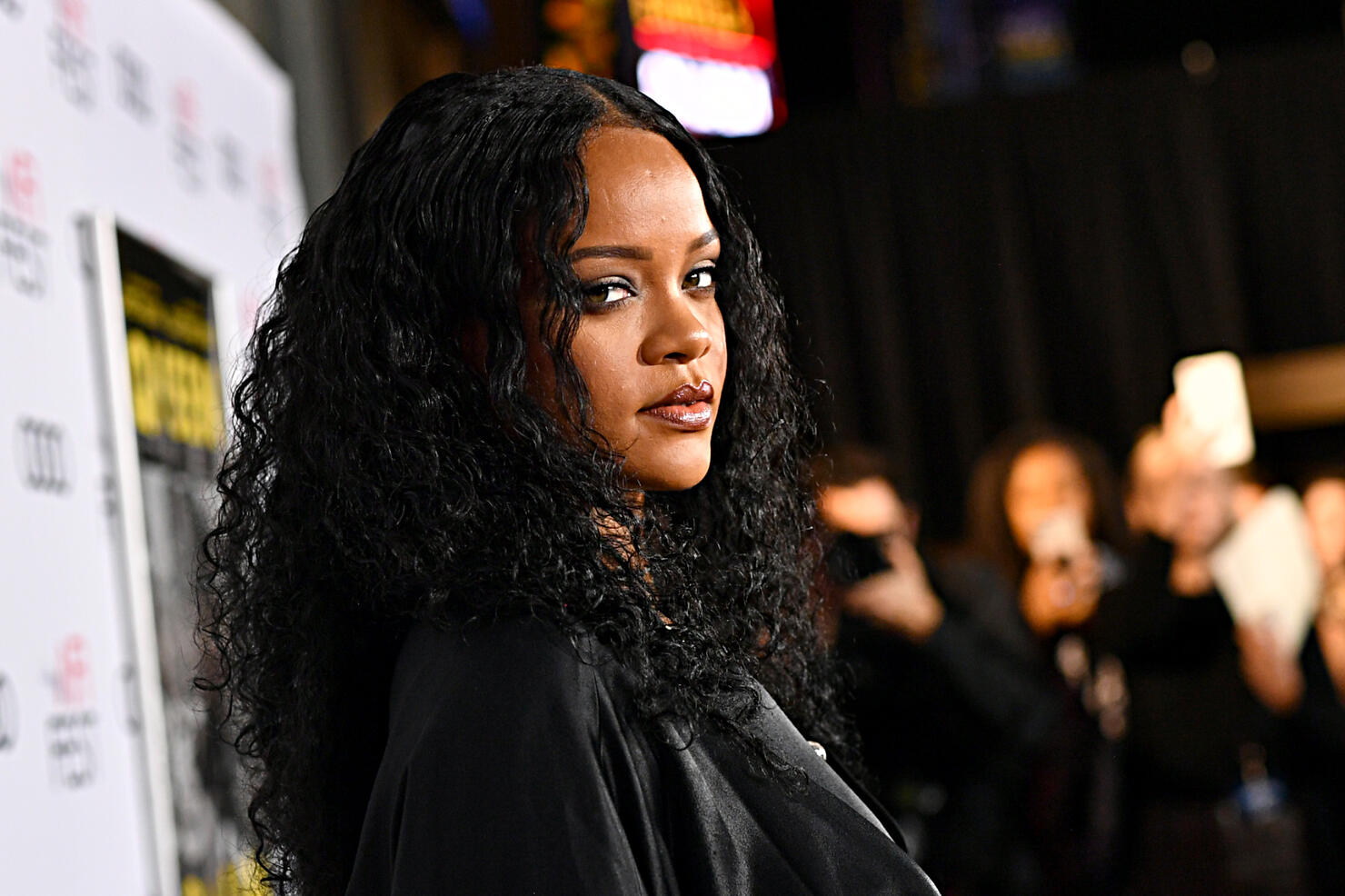 After a fan criticized one of her live performances, RiRi succinctly clapped back on Instagram with: "don't notice u left I'm sorry!"
Photo: Getty Images
20 of 22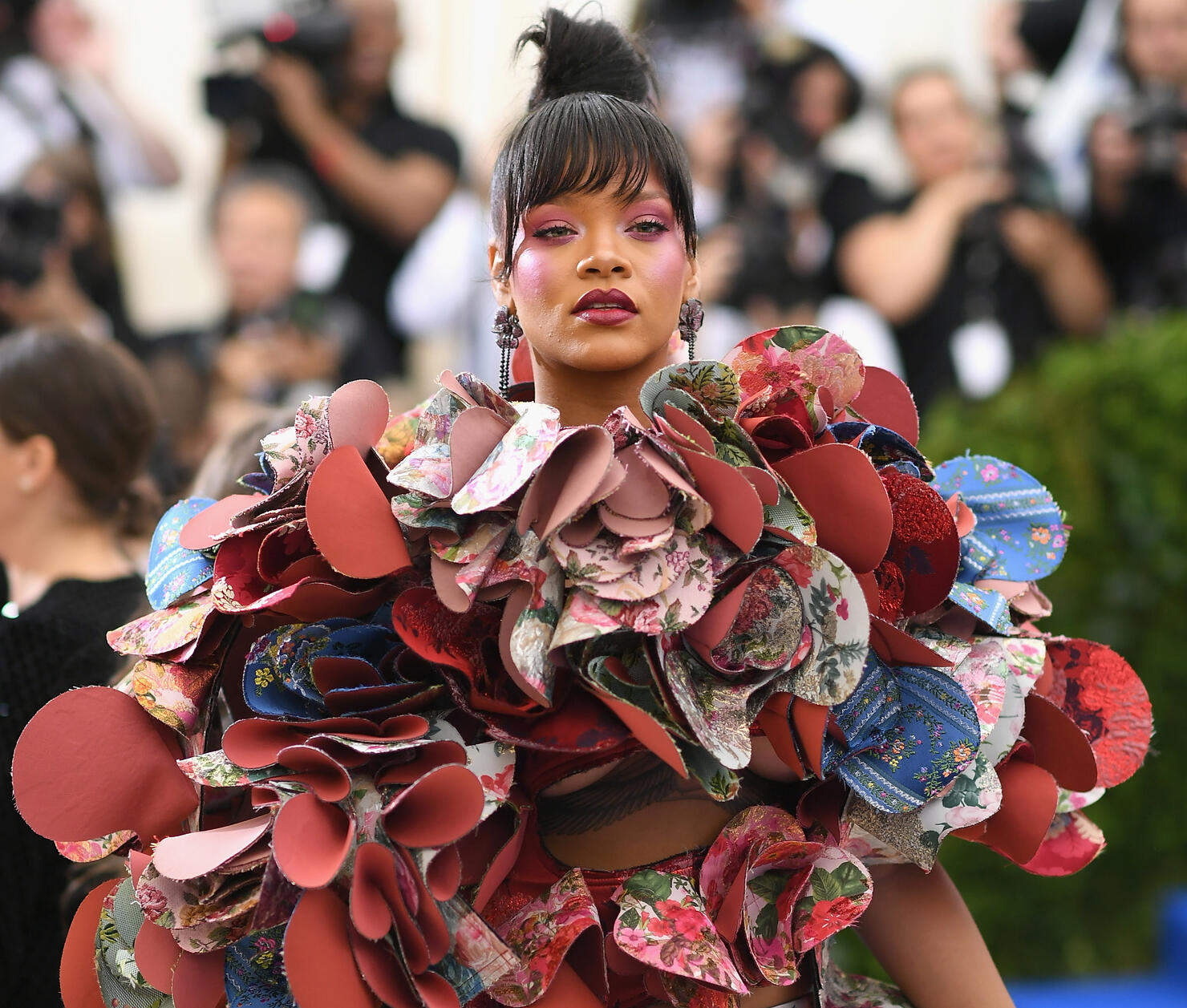 When Vincent Haycock pulled out of the music video for "Pour It Up" he went to twitter to comment "Rihanna fans, I am no longer involved in the #pouritup music video. I took my name off the project due to creative differences. #stopharrassingme. Rihanna responded with a tweet that said " @vincehaycock luckily none of that matters, just take your name off the check while u at it! Whatever your issue is leave my fans out of it.
Photo: Getty Images
21 of 22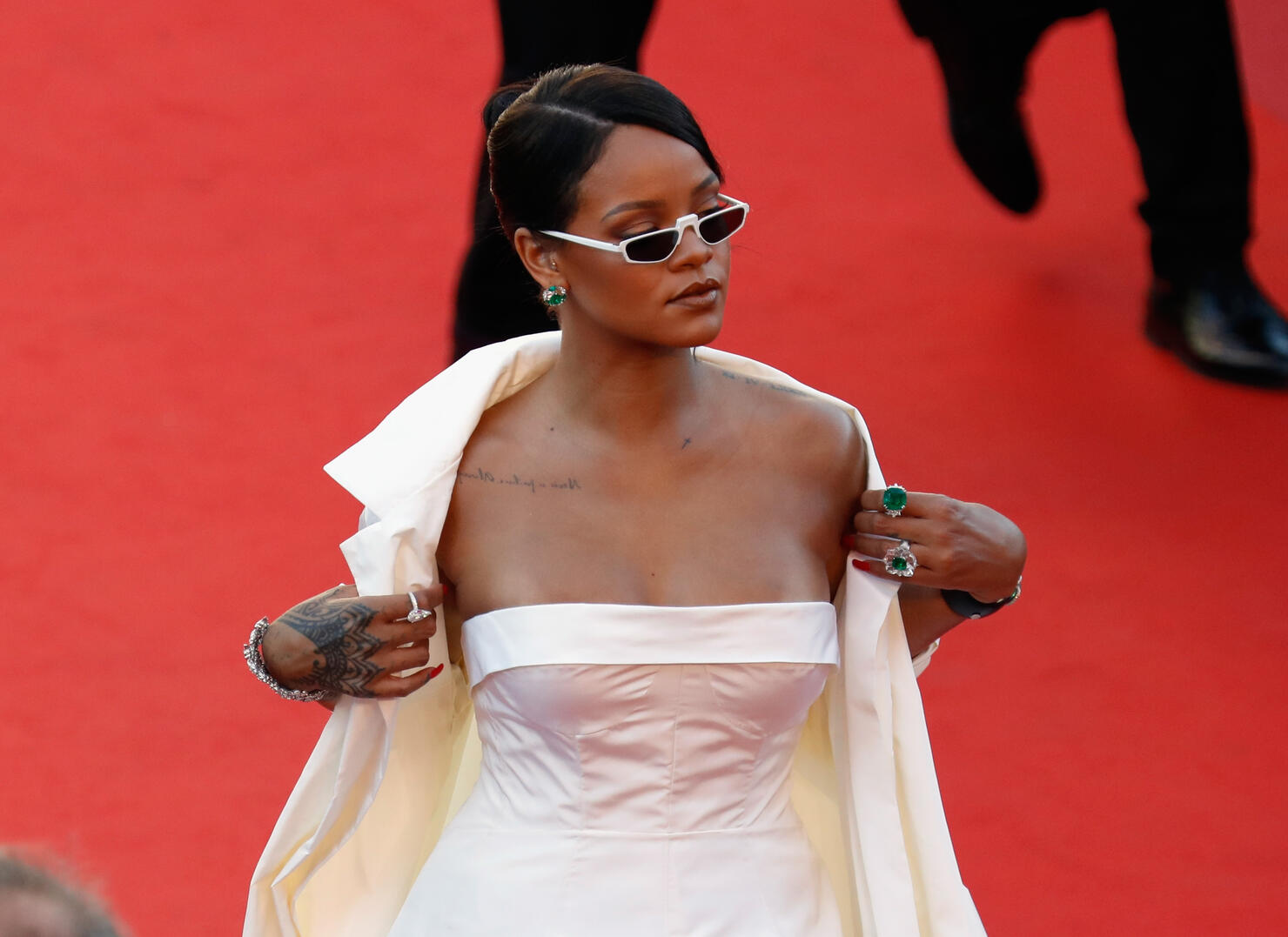 When Rihanna posted an instagram photo promoting her Fenty Skin moisturizer-sunscreen hybrid in September, 2020 a fan was quick to comment, "it's winter now." Rihanna's witty response was "it's the ignorance for me! You gon have wrinkles if you think spf seasonal! But continue." Another fan replied "this is why we will always stan 😂😂😂"
Photo: Getty Images
22 of 22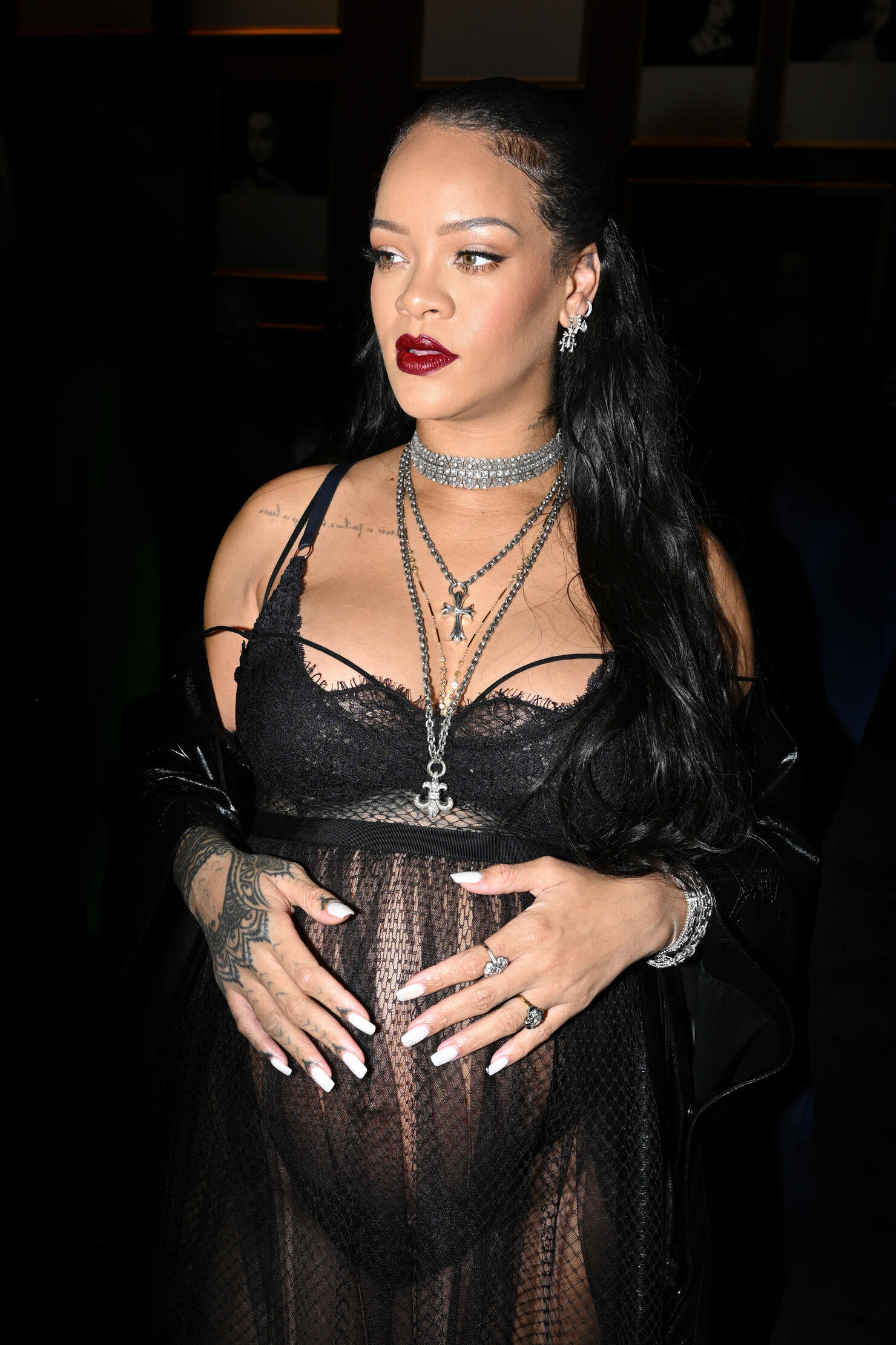 When an onlooker yelled "You're late!" after Rih arrived for the 2022 Dior Fall/Winter fashion show, the singer looked over her shoulder and answered, "No sh*t."
Photo: Getty Images