Blueface Says Chrisean Rock Wrote 'I Love Blue' in Blood Then Stole His Car
By Tony M. Centeno
February 16, 2022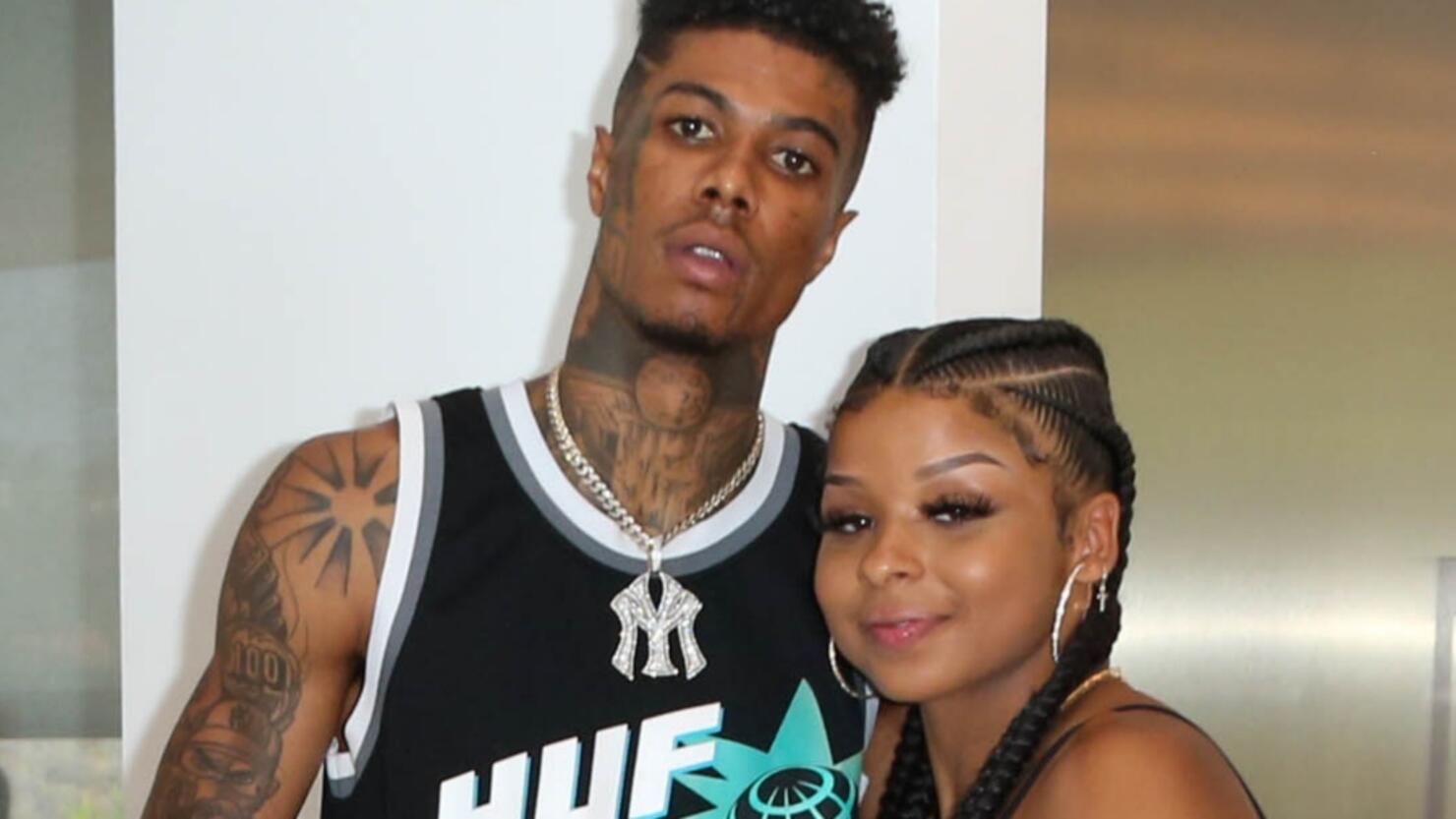 Blueface knows his former artist Chrisean Rock stole his car, and he's sharing all the evidence to prove it.
In a lengthy series of Instagram Story posts uploaded Tuesday, February 15, Blueface began to unravel an array of text messages between them from before and after she reportedly stole his G-Wagon. Among the posts, the "Thotiana" rapper also included a photo of a message Rock allegedly wrote on a wall inside his house before she took off with the vehicle. The message, which appeared to be written in blood, says "I Love Blue" and it's signed "Rock." On top of the photo, Blue wrote "this is some fatal attraction type."
"B***h stole my car an thought she was gone drive to Baltimore 25 hrs away 😂 dumbass," Blueface wrote in his Instagram Story. "A thief is the worst thing you can be as a female I'd have more respect for a prostitute... talm bout some 'come bail me out' 😂."
Before he posted the outrageous, bloody message, Blueface also included a series of texts between him and Rock, who sent him 24 texts last Saturday. Then, on Sunday morning, Blueface finally responded and tried to reason with her before she was apprehended by police. Rock, who's real name is Chrisean Malone, was caught with Blueface's G-Wagon in Oklahoma and arrested for driving a stolen vehicle and allegedly selling crack-cocaine. Her mugshot was shared on social media, however, but it doesn't reveal exactly where in Oklahoma she was picked up at.
Blueface had previously cut ties with Chrisean Rock last year. Weeks after she was dropped from the label, Rock, who did not live with the rapper, allegedly refused to leave Blueface's house. The situation got so extreme that Blue and his manager Wack 100 had to call the police to forcibly remove her from his property.