Nancy Wilson Plans To Take Heart On Tour Without Ann Wilson
By Andrew Magnotta @AndrewMagnotta
February 23, 2022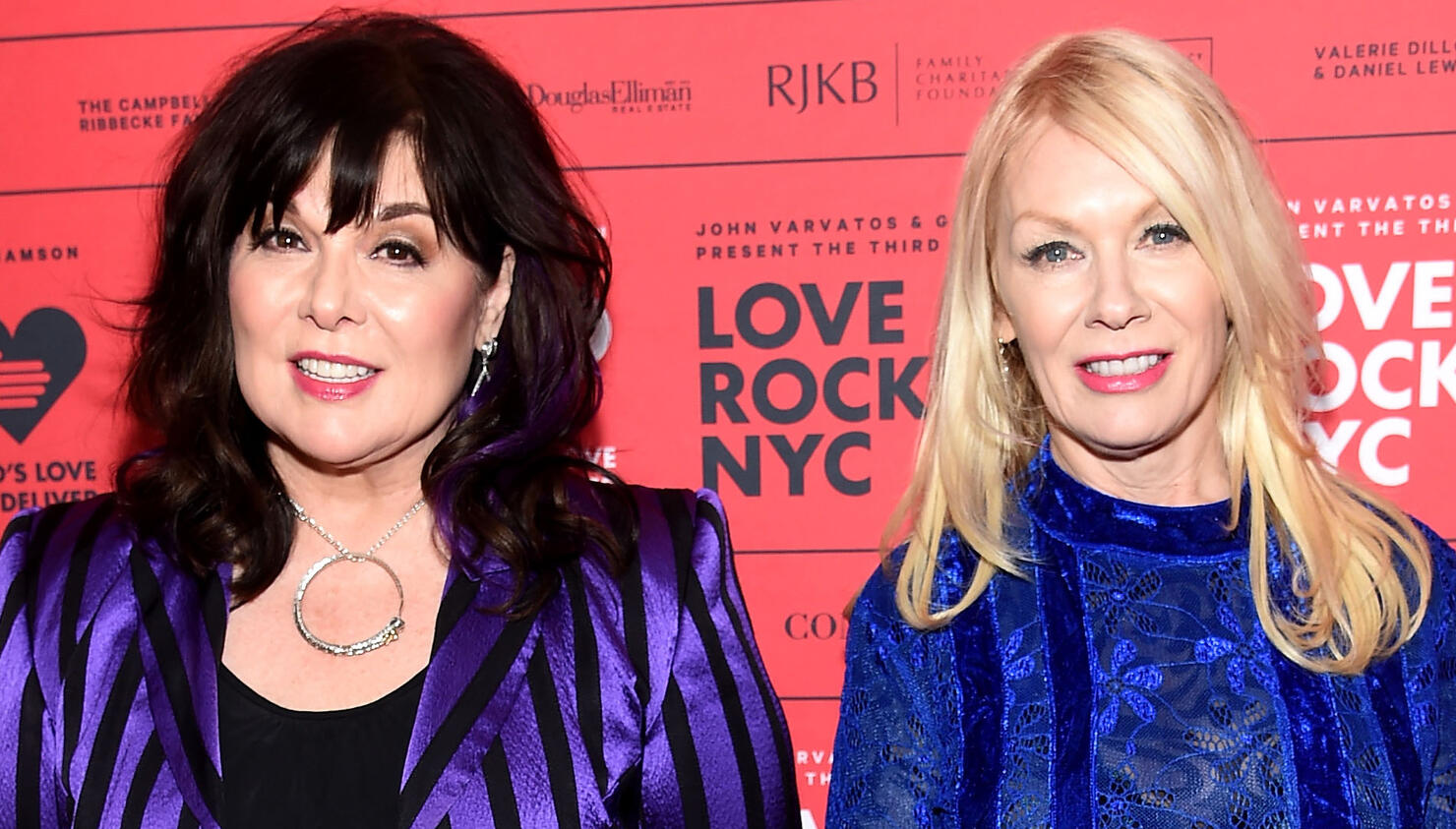 Photo: Getty Images North America
Heart guitarist Nancy Wilson plans to get the band back together this year, but with one key member conspicuously absent: her sister Ann Wilson.
Nancy Wilson's Heart will feature Nancy alongside bassist Andy Stoller, drummer Ben Smith, keyboardist Dan Walker and guitarist Ryan Waters.
Ann's lead vocals will be handled by Kimberly Nichole, a Seattle native known for her part in Broadway's Rocktopia and her strong performance on Season 8 of NBC's The Voice.
The new version of the band represents a compromise between the sisters, whom Nancy says could not agree on a live lineup for a tour last year.
"Heart had a big offer on the table last year for a bigger tour, but Ann wasn't interested in going out with my lineup of guys that we were out with before," Nancy said in a recent radio interview.
"She has a lineup of guys that she wanted me to join with. I don't really know them and don't have loyalty yet for anybody like that. So I just kind of shined it on and decided when I do go out with my new singer Kimberly, I can telegraph to the people coming to the show that they're gonna heart Heart songs in a whole different way."
Anyone who saw Heart in 2019 for the Wilson sisters' reunion saw the band with Stoller, Smith, Walker and Waters in tow. Waters and Smith were both members of Nancy's Roadcase Royale side project before joining Heart.
For anyone curious, Nichole is no Ann Wilson sound-alike. Nancy says the the two singers are "apples and oranges" vocally.
While Nancy released her long-awaited solo album, You and Me, last year, she indicated that Nancy Wilson's Heart will predominantly pull from her Heart catalog for its live shows. The band debuted live last month in Las Vegas supporting Styx and there's talk of the two acts touring together this summer.
Ann, meanwhile, is planning to deliver another solo album in April, titled Fierce Bliss.