Dave Grohl Saw Himself In Ringo Starr's 'Get Back' Experience
By Andrew Magnotta @AndrewMagnotta
February 28, 2022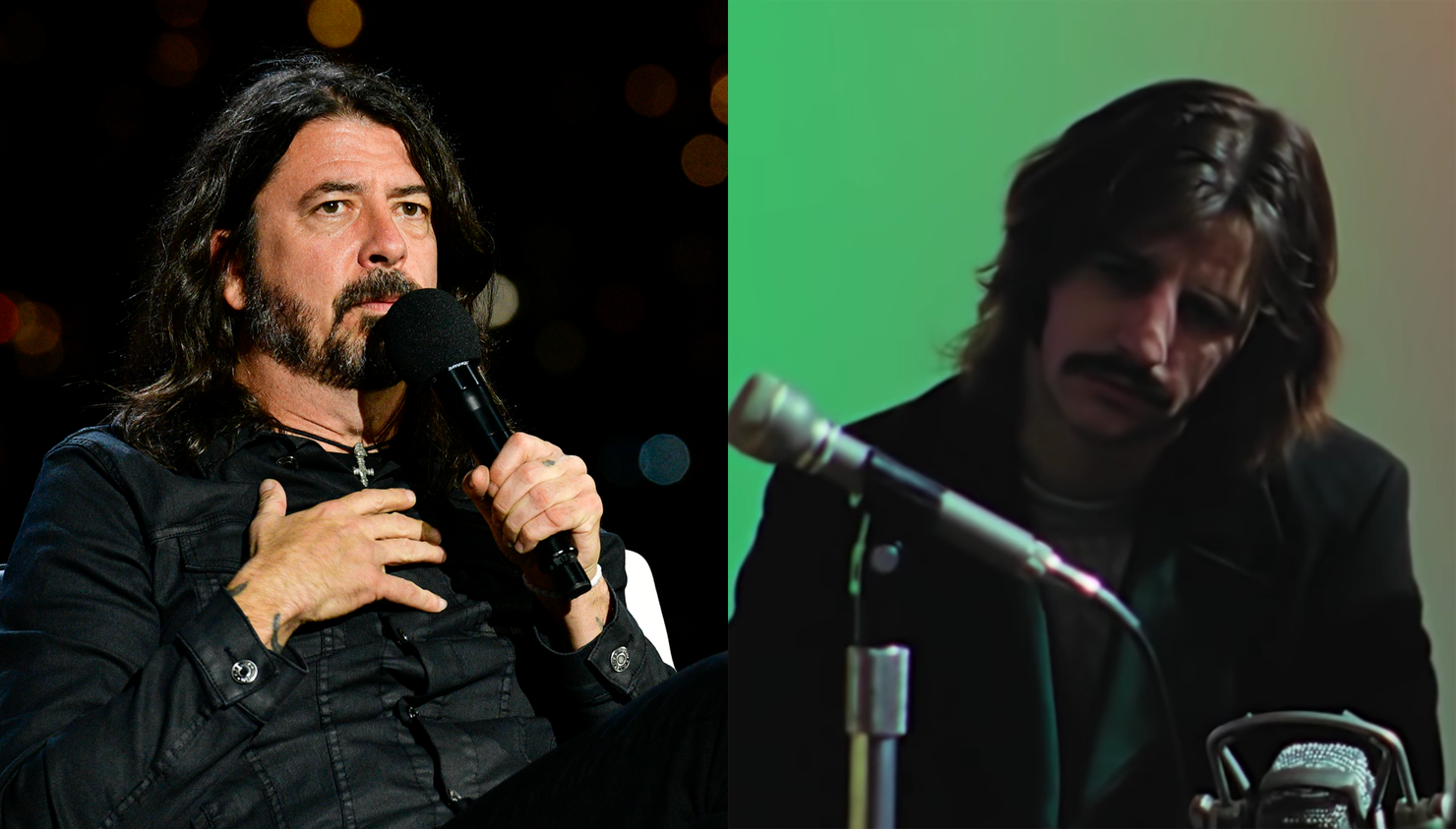 Dave Grohl was just as eager as any of us to drink in Peter Jackson's The Beatles: Get Back documentary when it arrived last fall.
Grohl, who is now a two-time Rock and Roll Hall of Fame inductee just like each member of the Fab Four, says the documentary served to refresh his connection to one of his favorite bands of all-time.
But in particular, Grohl says he couldn't take his eyes off drummer Ringo Starr, throughout the film's almost nine-hour duration.
"I did love the documentary Get Back too," Grohl told The Guardian. "I watched Ringo the entire time: I know what it's like to sit on a drum stool and watch a bunch of people argue. All you want to do is play a beat. Come on, f--- it, no more words!"
The documentary depicts how by 1969 The Beatles were being pulled in all kinds of different directions.
Paul McCartney is desperately trying to write the next album; John Lennon is preoccupied with drugs and Yoko Ono; George Harrison is dreaming about a solo career; and Ringo is seated at the drums at every session, ready to play when they need him (even though he's about to star in a movie).
Grohl has often compared Kurt Cobain's songwriting to that of Lennon or McCartney. But he's also suggested that part of the reason he didn't often write songs in Nirvana was because he was so in awe of Cobain's talent, he felt his own songs would pale in comparison.
Of course, by the time he started Foo Fighters, Grohl had found himself as a songwriter, and he's only grown since then.
Ask about his favorite recent book, Grohl pointed to McCartney's The Lyrics for the new perspective it offered on Macca's catalog.
"I'm familiar with every one of Paul McCartney's songs, and I could probably recite most of them off the top of my head, but to have this new perspective coming from the writer, explaining the songs himself, is really rewarding," Grohl explained. "It humanizes the whole process."
Foo Fighters took another page out of The Beatles' book this year and released a feature-film — their horror-comedy, Studio 666, which is in theaters now.
Go here for tickets and showtimes near you.