Slash Says Los Angeles Music Scene In The '80s Was Mostly 'Bulls--t'
By Andrew Magnotta @AndrewMagnotta
March 2, 2022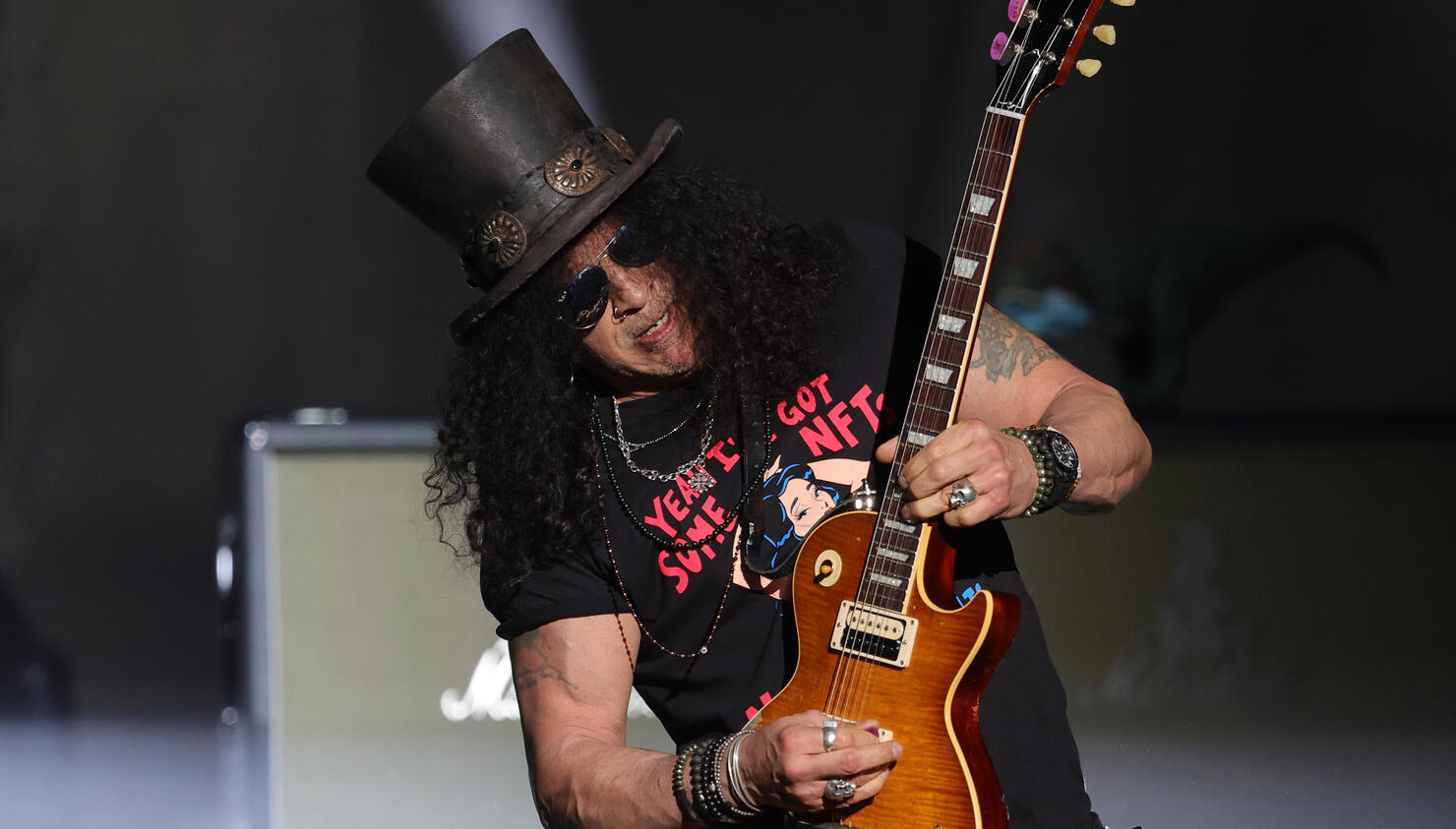 Photo: Getty Images North America
Despite emerging from Los Angeles' music scene in the '80s, Slash had no love — and even less appreciation — for the music that defined his hometown that decade.
As he tells Classic Rock magazine in a new interview, Guns N' Roses' eventual breakthrough with Appetite for Destruction was also a welcome break-away from the hair bands of the Sunset Strip.
"I f---ing hated the whole scene, man," Slash explained. "At least if you were in the U.K., you had some cool bands that represented the '80s, at least from a rock 'n' roll and metal point of view. You had some really cool, credible music coming out. But in Los Angeles, it was just bulls--t. And [Guns N' Roses] were coming up in the midst of all that."
Slash and GNR were all about the music, and doing it their way. He recalls feeling like he didn't have the same goals as most of his L.A. counterparts.
"Everybody was f---ing converting to the industry standard to get a record deal and get girls, this whole thing," he continued. "Where our band was coming from was the antithesis of that, and it's something I'm really proud of."
He adds that, as longtime Angeleno, he was "kind of raised in the L.A. music scene." He knew it in the '70s, and he watched it change significantly as he grew up. By the '80s, he says L.A. was "unrecognizable from an integrity point of view and a creativity point of view."
Despite his frustrations with L.A. in the '80s, Slash concedes that "at least it was exciting."
Slash featuring Myles Kennedy & the Conspirators just released their new album, 4. The group is on tour through the end of March.
Guns N' Roses gets back at it in late-May. Get all the tour dates here.