Bears Trade Khalil Mack
By Jason Hall
March 10, 2022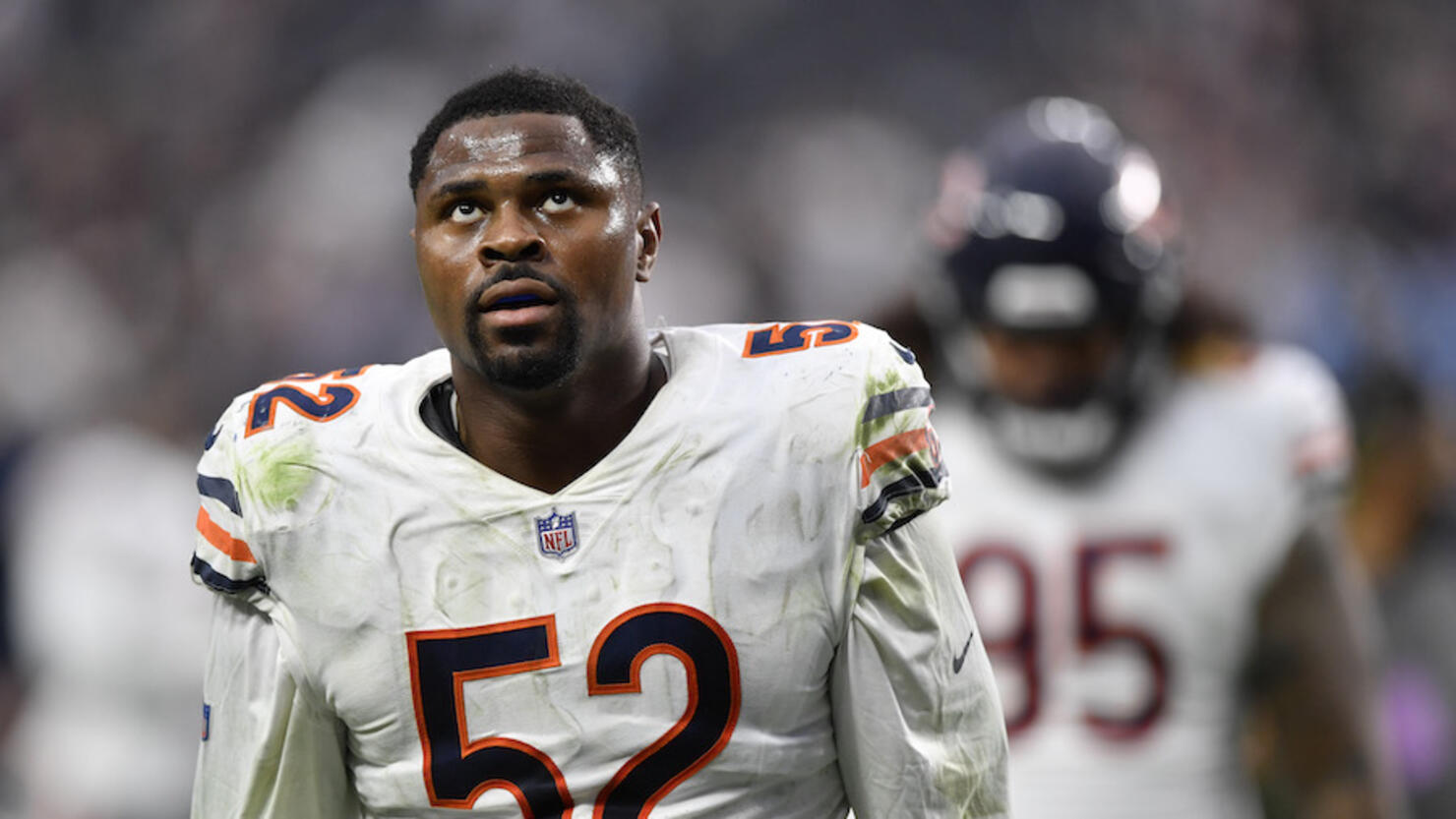 The Chicago Bears are reportedly "closing in" on a trade with the Los Angeles Chargers involving former Defensive Player of the Year Khalil Mack, sources confirmed to NFL Network's Ian Rapoport.
"Sources: The #Bears are closing in on a trade of star pass-rusher Khalil Mack, sending him to the Los Angeles Chargers for prime draft pick compensation," Rapoport tweeted. "The compensation The #Chargers are sending a 2nd rounder and a 6th rounder in 2023 for Mack. Massive."
Rapoport confirmed the Bears would receive a second-round pick in the 2022 NFL Draft and a sixth-round pick in the 2023 NFL Draft and that the Chargers would take on the full $63.9 million remaining on Mack's contract.
The Chargers shared the following video on their verified Twitter account minutes later seemingly confirming the report.
Mack, a former No. 5 overall pick in the 2014 NFL Draft and a six-time Pro Bowl selection, was the 2016 NFL Defensive Player of the Year and a three-time first-team All-Pro (2015, 2016, 2018), as well as a member of the NFL 2010s All-Decade Team.
Chicago acquired Mack in a trade with the then-Oakland Raiders on September 1, 2018 along with a 2020 second-round pick (Cole Kmet) and a conditional fifth-round pick (which turned into a 2020 seventh-round pick, Arlington Hambright) in exchange for the 2019 No. 29 overall pick (Josh Jacobs) and a 2020 first-round pick (No. 19 overall, Damon Arnette), as well as a 2019 sixth-round pick and a 2020 third-round pick (Bryan Edwards).