Lenny Kravitz Praises Daughter Zoë For Hosting 'SNL': See His Sweet Message
By Katrina Nattress
March 14, 2022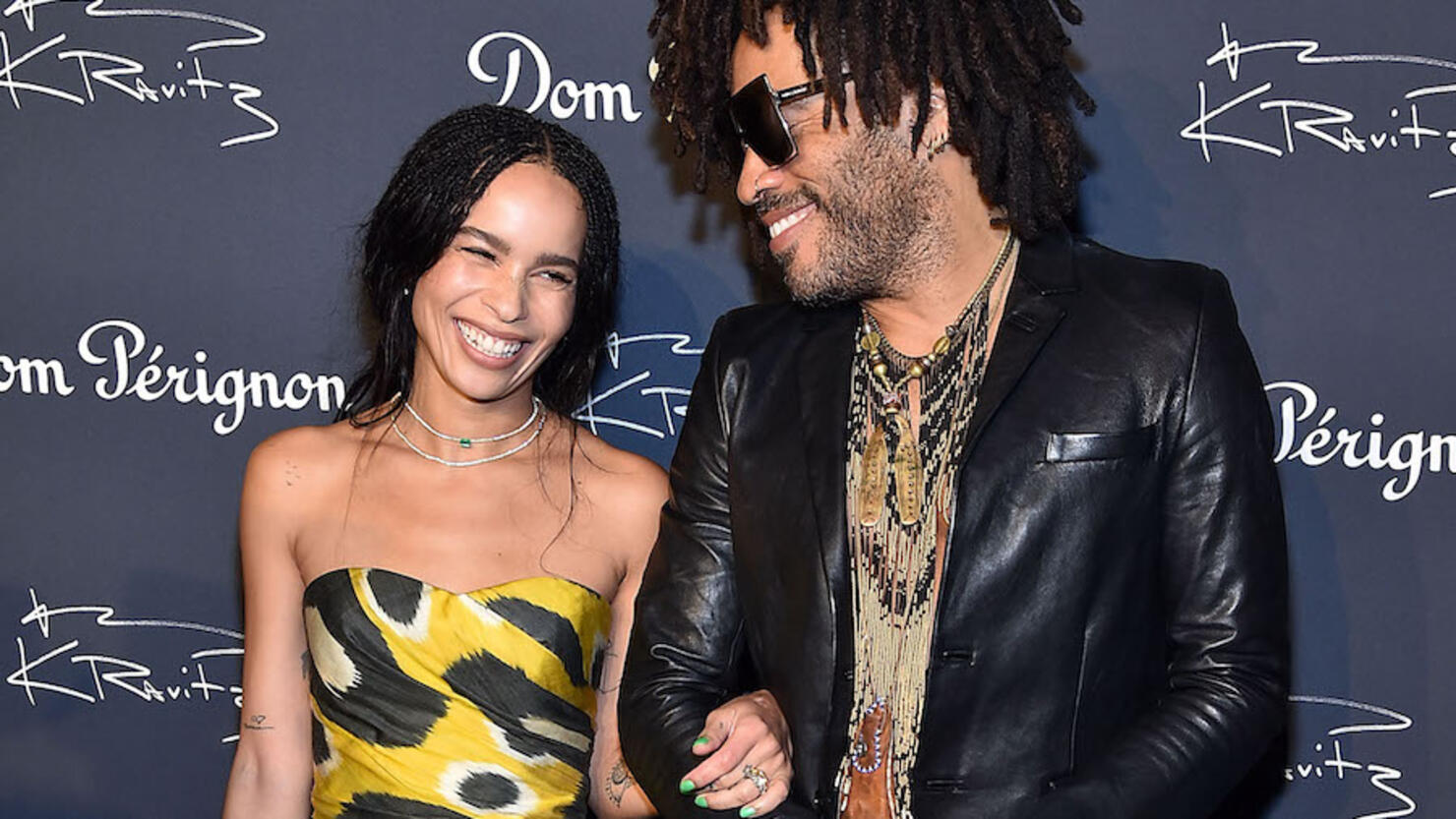 Photo: Getty Images North America
It doesn't matter how famous you and your offspring are, when your kid hits a milestone you're going to gush over it. Lenny Kravitz' latest Proud Dad moment came over the weekend when his daughter Zoë Kravitz hosted Saturday Night Live for the first time. After the show aired, Lenny took to Instagram to share a sweet message praising his little girl.
"To see you shine in the same building where your grandparents met and worked was surreal," he captioned a pair of photos of himself and Zoë backstage at Studio 8H. "You were perfection. I love you endlessly."
Lenny referenced his late parents, television producer Sy Kravitz and actress Roxie Roker, who first met as NBC employees at 30 Rockefeller Center.
See his post below.
Zoë took on hosting duties to celebrate her role as Selina Kyle aka Catwoman in The Batman. The latest iteration of the Dark Knight stars Robert Pattinson as a brooding version of Bruce Wayne who was inspired by Kurt Cobain.
"Early on, when I was writing, I started listening to Nirvana, and there was something about [Nevermind song] 'Something in the Way,' which is in the first trailer, which is part of the voice of that character," director Matt Reeves explained in an interview with Esquire. "When I considered, 'How do you do Bruce Wayne in a way that hasn't been seen before?' I started thinking, 'What if some tragedy happened [ie: Wayne sees his parents murdered] and this guy becomes so reclusive, we don't know what he's doing? Is this guy some kind of wayward, reckless, drug addict?' And the truth is that he is a kind of drug addict. His drug is his addiction to this drive for revenge. He's like a Batman Kurt Cobain."
The Batman is in theaters now.