Simple Plan Announces New Album, Drops Single 'Congratulations'
By Sarah Tate
March 16, 2022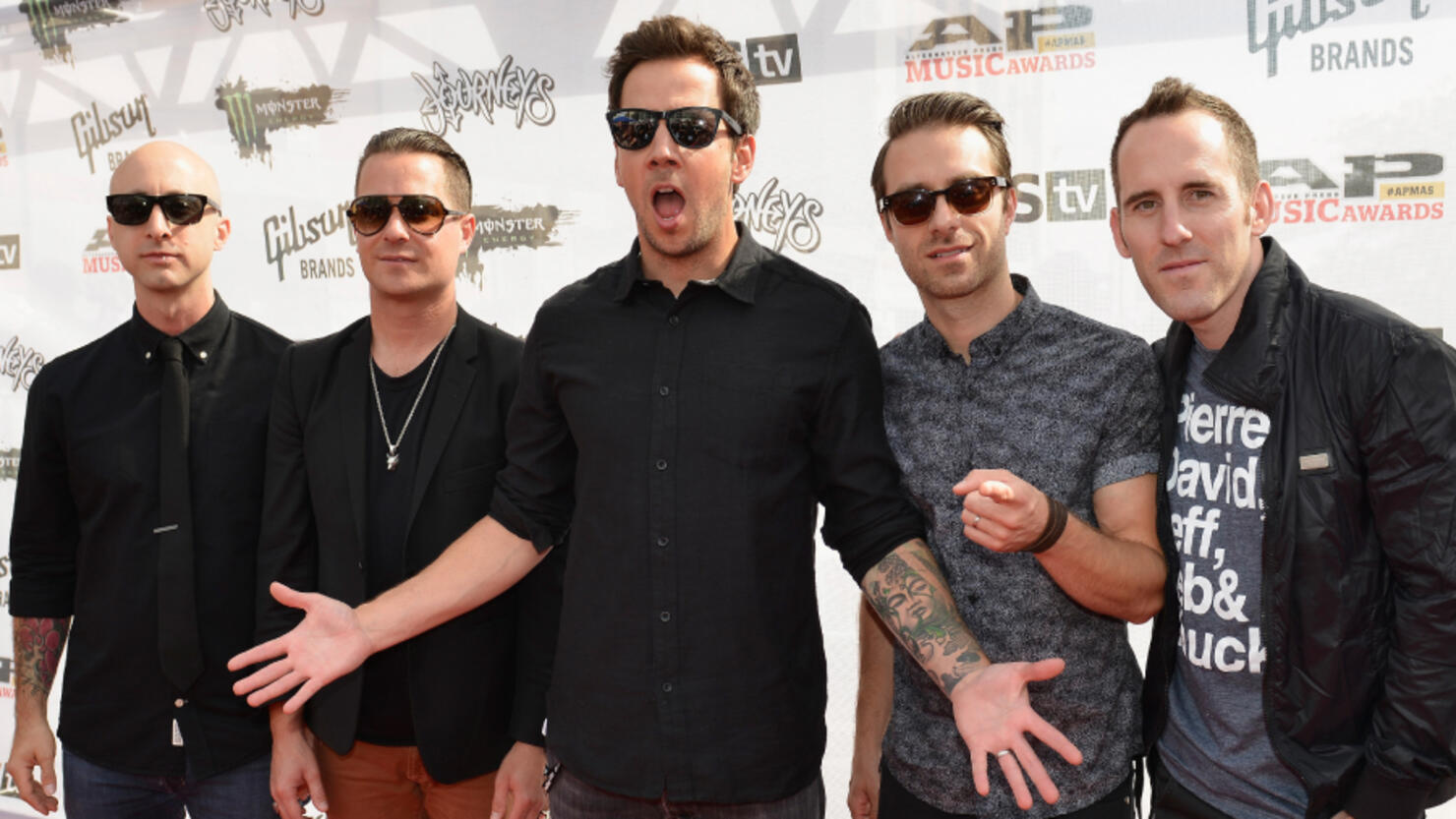 Simple Plan is back!
The pop-punk band dropped their latest single "Congratulations" on Wednesday (March 15), also announcing they were releasing their first album since 2016's Taking One For The Team. Devoted fans have just a couple more months of waiting until their sixth album, Harder Than It Looks, drops on May 6.
"We know it has been a long time coming and we want to thank all of you for your patience and support," the band said in an Instagram post announcing the new album. "We're so stoked to finally be able to share all of this with you."
Here's the full tracklist for Harder Than It Looks:
Wake Me Up (When This Nightmare's Over)
Ruin My Life (feat. Deryck Whibley)
The Antidote
A Million Pictures Of You
Anxiety
Congratulations
Iconic
Best Day Of My Life
Slow Motion
Two
In addition to announcing the new album, Simple Plan also released the first single "Congratulations." The song, which is paired with a video filled with polaroid photos on the band, takes Simple Plan back to its roots, per Kerrang.
"We made a classic, quintessential Simple Plan record that our fans will absolutely love and it was amazing to go back to our roots and unapologetically embrace what has made this band special to so many people: fun, catchy, honest and emotional songs that will make you feel less alone, put a smile on your face and give you hope," the band said. "We truly can't wait for the world to hear these new songs and to play them live everywhere."
Check out "Congratulations" below!