Juju Smith-Schuster Announces He's Signing With Super Bowl Contender
By Jason Hall
March 18, 2022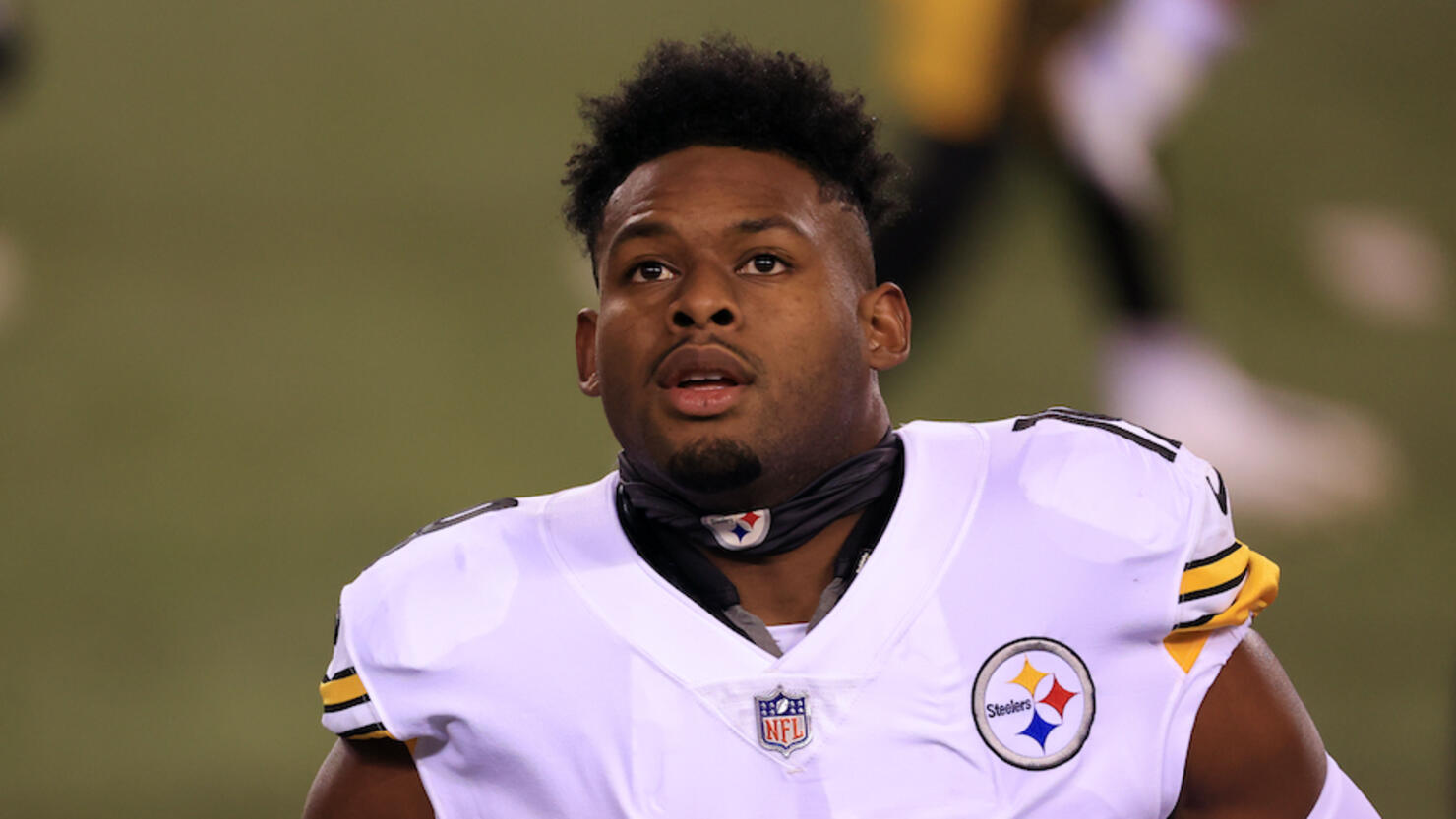 Free agent wide receiver Juju Smith-Schuster announced his plans to sign with the Kansas City Chiefs on his verified social media accounts Friday (March 18).
"#ChiefsKingdom Let's Go." Smith-Schuster tweeted.
The announcement came minutes after Smith-Schuster shared a post thanking the Pittsburgh Steelers and Steelers Nation after spending his entire five-year career with the franchise.
"Thank you for taking me in and making me a part of the family from the moment that I was drafted. You all took me in so quickly, and I really needed it. I was a wide-eyed 20-year old who was sent to the east coast away from my family for the first time in my life, and you made me feel right at home, despite all of the loneliness I should have felt.
"These have been the best five years in my life. I owe so much to the fans who embraced me and who made playing on Sunday's in Pittsburgh so special. It was an honor to wear the black and gold for you all! I love you!"
Smith-Schuster re-signed with the Steelers as part of a one-year, $8 million contract last March, but was limited during the 2021 season after experiencing a shoulder injury in Week 5, which caused him to miss the remainder of the regular season before making his return during Pittsburgh's 42-21 AFC Wild Card Round playoff loss to the Kansas City Chiefs.
The 25-year-old recorded 15 receptions for 129 yards through his first five games prior to the injury in October.
Smith-Schuster opted to return to the Steelers as a free agent last March, praising quarterback Ben Roethlisberger -- who announced his retirement in January -- publicly for restructuring his deal to free up cap space for other moves prior to making his own decision to re-sign.