Ann Wilson Says Jimmy Page Ignored Her Offer To Audition To Be His Singer
By Andrew Magnotta @AndrewMagnotta
March 21, 2022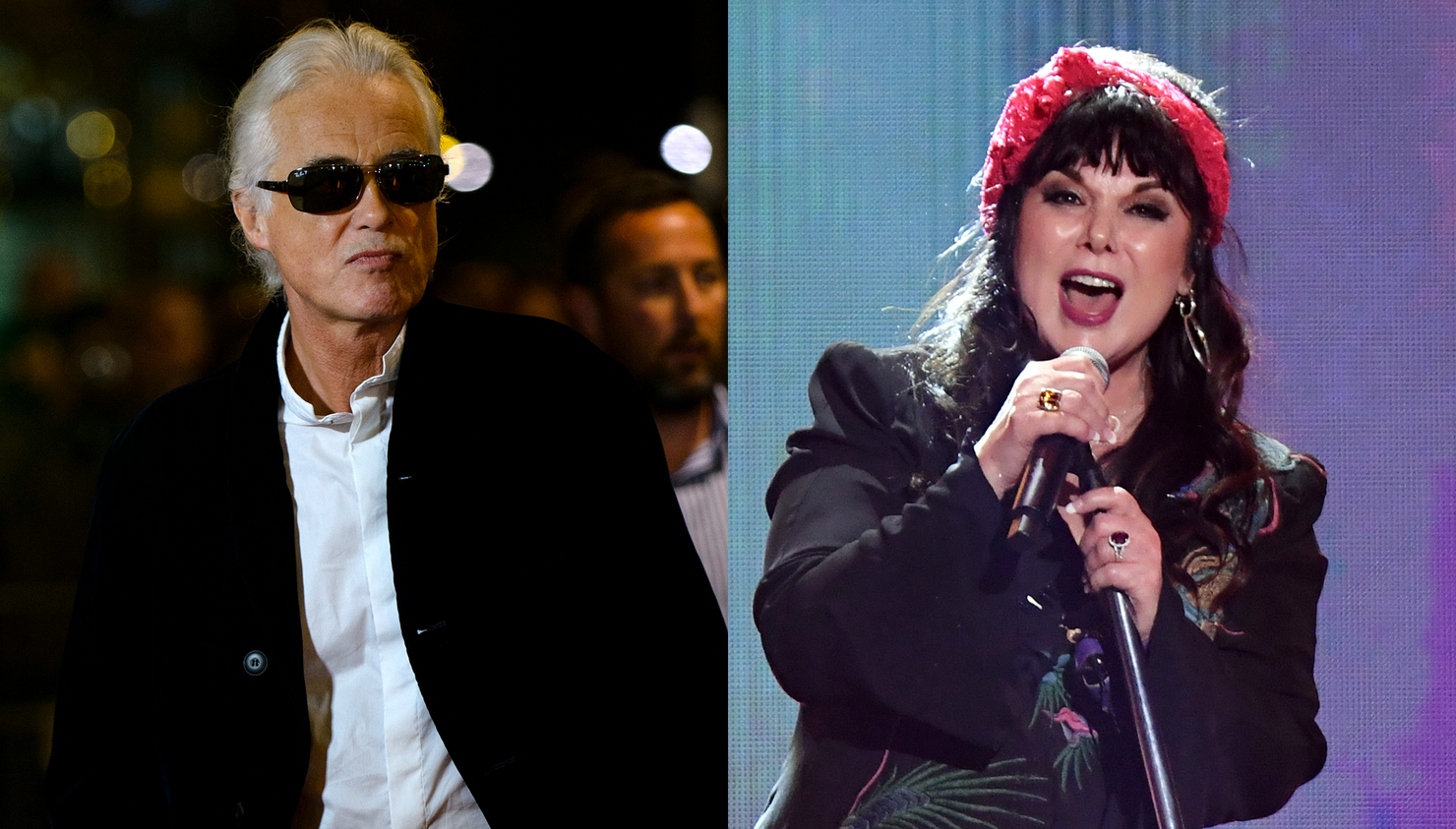 Heart frontwoman Ann Wilson was quick to throw her hat in the ring when she learned that Jimmy Page and John Paul Jones were exploring the idea of touring again on Led Zeppelin's music circa 2008.
Despite her fervent Zeppelin fandom and unparalleled vocal chops, Wilson's offer received no response.
"Zeppelin always was a boy's club," she told Planet Rock in a new interview. "I know that because there was a minute when the rumor was that they were auditioning singers and I just threw my hat in the ring."
Led Zeppelin reformed in 2007 for a one-off gig with Jason Bonham on drums to pay tribute to late-Atlantic Records co-founder Ahmet Ertegun. While Page, Jones and Bonham were eager to parlay the 'Celebration Day' concert into a reunion, Robert Plant was unwilling.
Before abandoning the idea, however, the trio set about exploring their options, auditioning several vocalists for the gig to see if there was a Plant-less solution out there.
Page, Jones and Bonham reportedly tried out several vocalists, including Alter Bridge frontman Myles Kennedy and Aerosmith's Steven Tyler (who later claimed to have turned down an offer).
"I went, 'I'm here!' and it was crickets," Wilson said. "Who knows what went on there. But anyway, who would want to hire somebody that could sing just like Plant? I don't think that's what they were into, you know? I don't think they want it to be a caricature of Led Zeppelin."
Plans for another Zeppelin tour eventually petered out, but Wilson did get to show the world what she could do when she and her sister Nancy performed "Stairway to Heaven" at the Kennedy Center honors in 2012.