Red Hot Chili Peppers To Be Awarded Hollywood Walk Of Fame Star
By Andrew Magnotta @AndrewMagnotta
March 22, 2022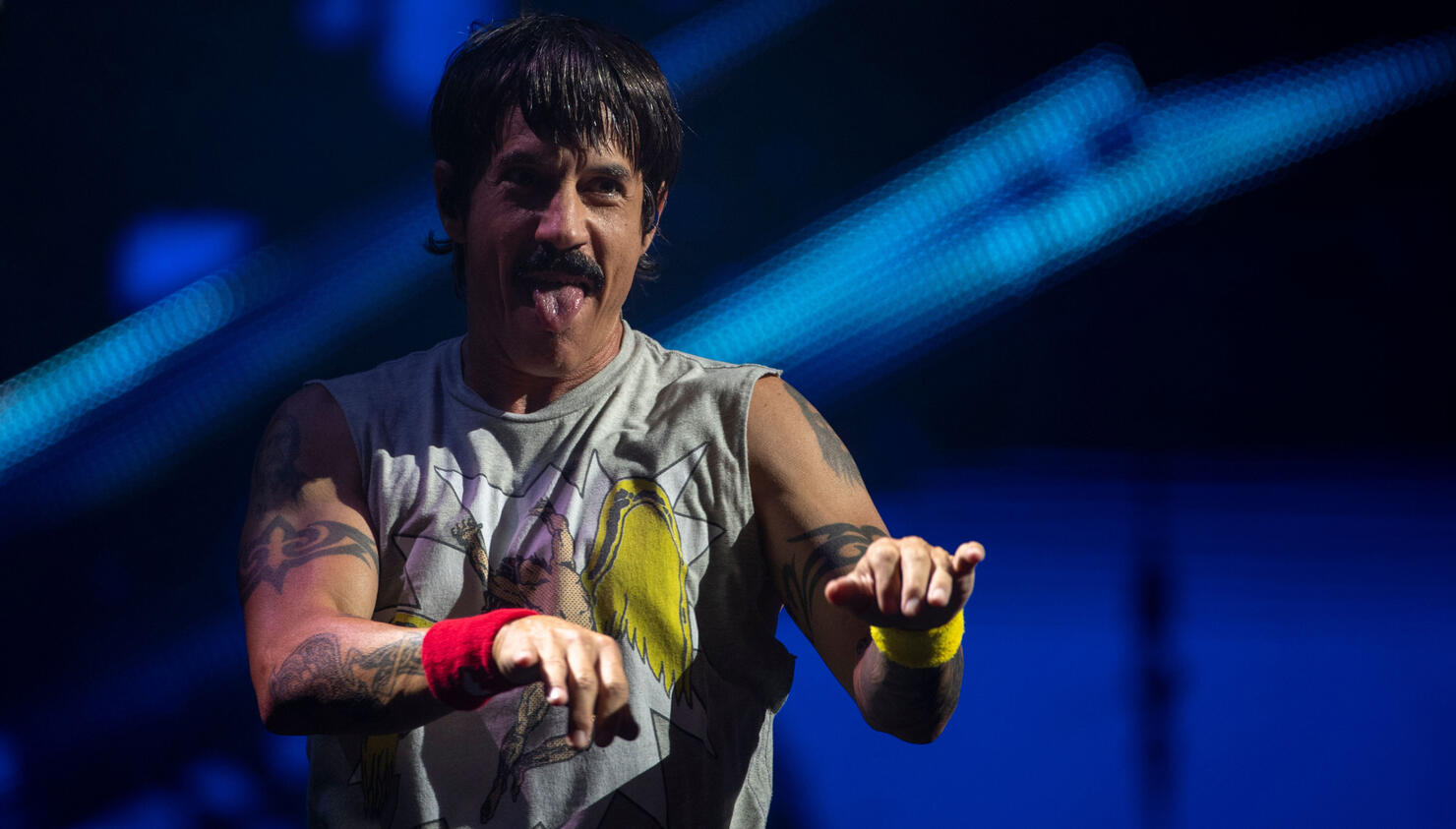 One of Southern California's most iconic homegrown bands is finally being honored with a star on the Hollywood Walk of Fame.
The Red Hot Chili Peppers will unveil their star with a ceremony on Thursday, March 31, at 11:30 a.m. at 6212 Hollywood Boulevard, next to Amoeba Records.
Furthermore, the Chili Peppers' star will be presented to the band by funk icon George Clinton, who produced the band's second album, 1985's Freaky Styley. Woody Harrelson, Bob Forrest and Hollywood Chamber of Commerce chairwoman Nicole Mihalka will also be on hand.
Hollywood Walk of Fame producer Ana Martinez explained in a statement that the plans to honor RHCP have been in the queue for some time; actually scheduling the ceremony has been the roadblock.
"Our hometown Hollywood boys are finally coming to collect their star on the Hollywood Walk of Fame," Martinez explained. "We have been waiting for them to break away from their busy scheduled to dedicate their star, and we are thrilled to welcome them to our Walk of Fame family."
The Walk of Fame ceremony will occur the day before the Chili Peppers release their new album, Unlimited Love, the band's twelfth studio album and first new LP with on-again, off-again guitarist John Frusciante in 16 years.
RHCP will get back on tour in Europe in June, working their way back to the states by August. Get all their tour dates here.