Massive Fire Breaks Out At NFL Stadium
By Jason Hall
March 25, 2022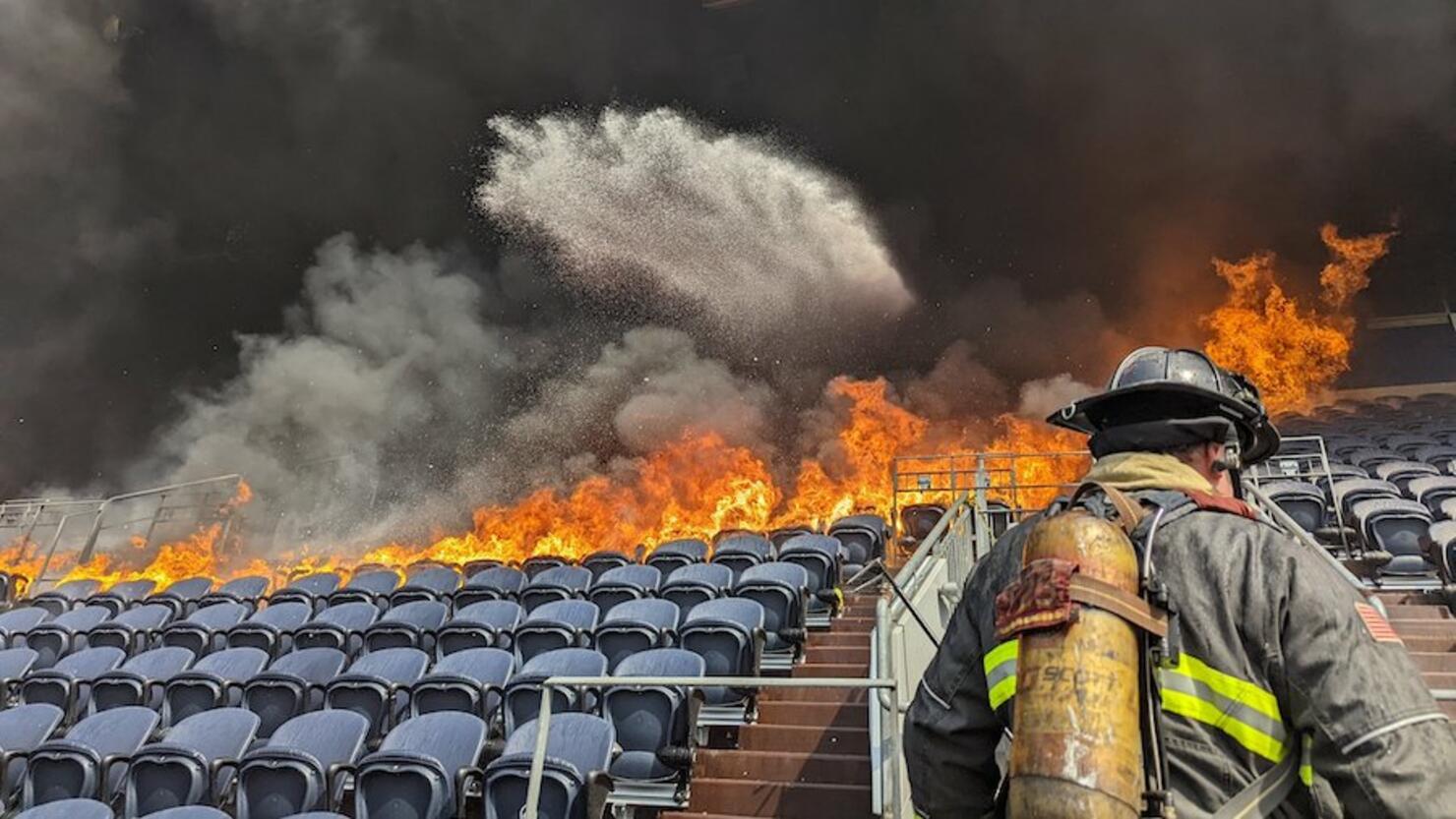 Photo: Denver Fire Department
A massive fire broke out at Empower Field at Mile High, the home of the Denver Broncos, on Thursday (March 24) afternoon, the Denver Fire Department confirmed on its Twitter account.
"#DenverFireDepartment crews are extinguishing a fire at Mile high stadium, 1701 Bryant. Unknown cause at this time, but fire affected has affected the suite are and the third level seating area," the department tweeted at the time.
The department confirmed the fire was under control as of 2:43 local time.
Denver Fire Department spokesman Greg Pixley confirmed zero individuals were injured in relation to the fire and the department was continuing to investigate the cause of the blaze, NBC News reports.
Fire now under control at Mile high Stadium. Sprinklers attempted to stop the fire, but firefighters were needed to complete extinguishment. Heavy fire & smoke was found on our arrival media briefing to take place at 3:00 p.m. on east side of stadium. @DenSafetyDept @CityofDenver pic.twitter.com/7AjPg1x1AN

— Denver Fire Department (@Denver_Fire) March 24, 2022
Pixley said stadium sprinklers attempted to stop the fire during its initial spread but were unsuccessful and firefighters were needed to completely contain the blaze before it could spread to other parts of the stadium.
A total of 75 firefighters responded to the scene and saw heavy fire and black smoke upon arrival some time after 2:00 p.m..
Pixley said the fire was estimated to have grown to about 1,000 square feet.
Empower Field, most commonly known as Mile High and previously known under several other monikers, has been the home of the Broncos since its 2001.