Here's What Lamar Jackson Said About Future With Ravens
By Jason Hall
March 30, 2022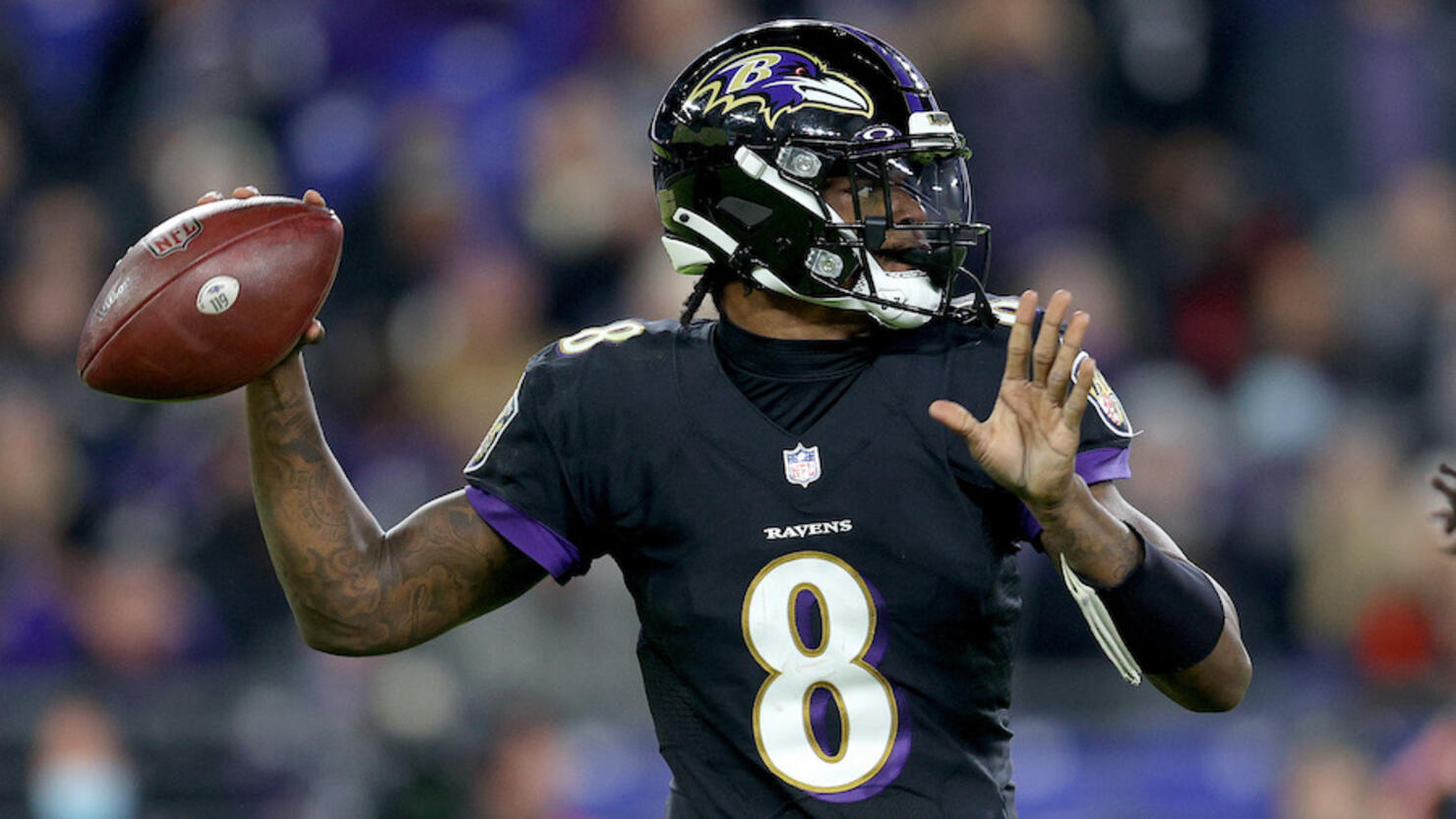 Baltimore Ravens quarterback Lamar Jackson is denying reports that he's considering leaving the team as the two sides have yet to reach an agreement on a long-term extension.
"I love my Ravens," Jackson posted on his verified Twitter account. "I don't know who the hell (is) putting that false narrative out that I'm having thoughts about leaving. Stop tryna [sic] read my mind."
Earlier this week, the Ravens agreed to a three-year extension with head coach John Harbaugh, which will run through 2025.
Team owner Steve Bisciotti addressed Jackson's contract status amid news of Harbaugh's new deal, claiming the franchise quarterback's situation was "unique as hell."
I love my Ravens I don't know who the hell putting that false narrative out that I'm having thoughts about leaving stop tryna read my mind🙄

— Lamar Jackson (@Lj_era8) March 30, 2022
"The kid is so obsessed with winning a Super Bowl, that I think deep down, he doesn't think he's worthy," Bisciotti said while addressing reporters for the first time in four years via ESPN. "I think he wants that to say, 'Now, I deserve to be on top.' People can speculate any way they want. I don't think he is turned on by money that much and he knows it's coming one way or the other."
Jackson was selected by the Ravens at No. 32 overall in the first-round of the 2018 NFL Draft and quickly emerged as the team's franchise quarterback.
The former Heisman Trophy winner won the NFL Most Valuable Player, led the NFL in passing touchdowns and was a first-team All-Pro in 2019, his second NFL season.
Jackson also set NFL single-season records for rushing yards by a quarterback (1,206) and rushing attempts by a quarterback (176) that same year, while also becoming the first quarterback to record more than 1,000 rushing yards twice (2019, 2019) and tying former Pittsburgh Steelers quarterback Ben Roethlisberger for the most games with a perfect passer rating in the same season (2) in 2019.