Billy Idol Cancels Two U.S. Shows Due To Ongoing Sinus Infection
By Andrew Magnotta @AndrewMagnotta
March 31, 2022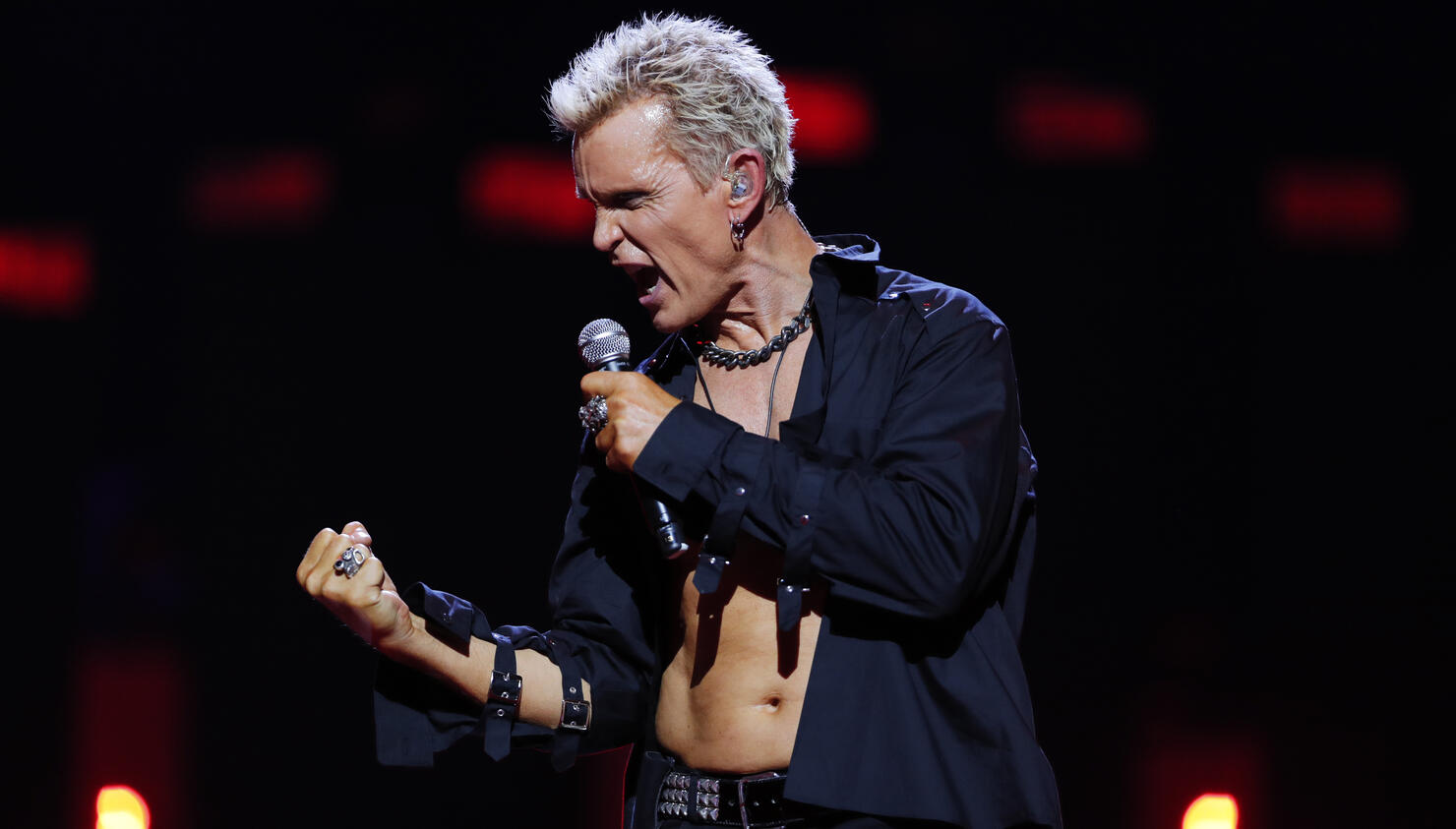 Photo: Getty Images North America
Billy Idol has canceled a pair of upcoming U.S. shows as he continues to wrestle with a lingering MRSA infection in his sinuses.
Idol announced on Wednesday:
"Due to continued sinusitis infection, I'm disappointed to announce that I must cancel my appearance at both Shaky Knees in Atlanta on April 29 and at Hard Rock Live in Florida on May 1.
"When we confirmed these shows I was sure that I would have recovered in time to play, but unfortunately this infection has proven pesky and lingering, requiring some more time before I get back out on the stage.
"To all the fans who were looking forward to these gigs, I'm very sorry to miss them. Cancelling shows is not something I do casually.
"We'll no doubt come back to Georgia and Florida another time soon. Sincerely, BFI."
Earlier this year, Idol withdrew from his tour with Journey so he could undergo two different surgeries to remove the infection and blood clots it caused. In mid-March, Idol began IV antibiotic treatments to hopefully destroy the infection for good.
Idol, who has been battling the sinusitis since late-2021, was optimistic that he wouldn't have to cancel any more concerts due to his illness. It's unclear if he needs the additional few weeks to recover or to undergo more treatment.
Before announcing the two cancelations, Idol wrote via Twitter that he had at least two weeks of the IV antibiotic treatments ahead of him. Still, he said he was trying to stay positive and focused on all the good things he has going for him, like his forthcoming EP.
Idol's next live shows start in mid-June in the U.K. Get all the dates here.
Get well soon, Billy.
One thing that's keeping me going thru this MRSA sinus infection is the knowledge that the tracks for the next EP we will put out r killer!

— Billy Idol (@BillyIdol) March 14, 2022