Ann Wilson Believes Heart Will Return At Some Point
By Andrew Magnotta @AndrewMagnotta
April 1, 2022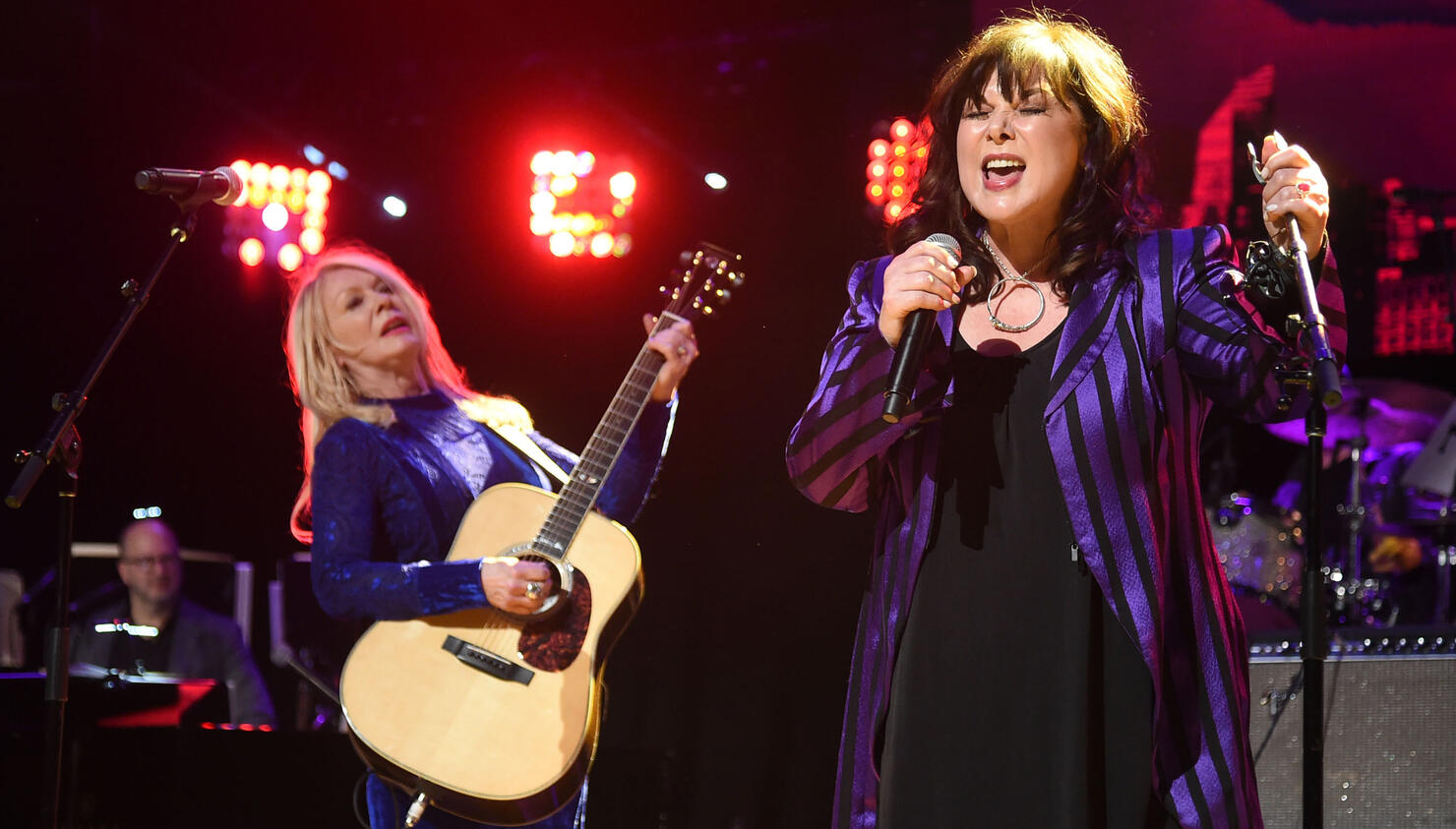 Photo: Getty Images North America
While Heart sisters Ann and Nancy Wilson are focusing on separate projects this year, Ann is optimistic that the two will reunite for an album to come in 2023.
The Wilson sisters were nearly inseparable as collaborators from 1973 until 2016, when a family dispute drove Heart into a multi-year hiatus. Ann and Nancy began focusing on other projects before reuniting in 2019 for another summer tour.
Heart has yet to get back together since the pandemic. Nancy revealed this past winter that she would not be touring with her sister this year because they can't agree on who should be in Heart's live band.
Asked by Rock Candy about the possibility of a Heart reunion down the road, Ann was optimistic.
"It depends on the songs," Ann said. "The songs lead everything. And I'm writing songs again now. I don't know if they'll be for my solo thing or for Heart. But yes, I would like to make another Heart album."
Ann says music is a constant for her; as long as she's around, she doesn't have much interest in doing anything else.

"I just can't think of a time when I would retire or go do something else," she said. "This is a calling for me. It's what I was put here to do, and I'll do it for as long as I can."
Ann has a new solo album, Fierce Bliss, arriving April 29 and a solo tour launching in May to support it. Nancy (who released her debut solo album in 2021) is touring this year billed as Nancy Wilson's Heart.
Get all of Ann Wilson's tour dates here.