Garth Brooks To Open New Bar On Lower Broadway In Nashville
By Kelly Fisher
April 5, 2022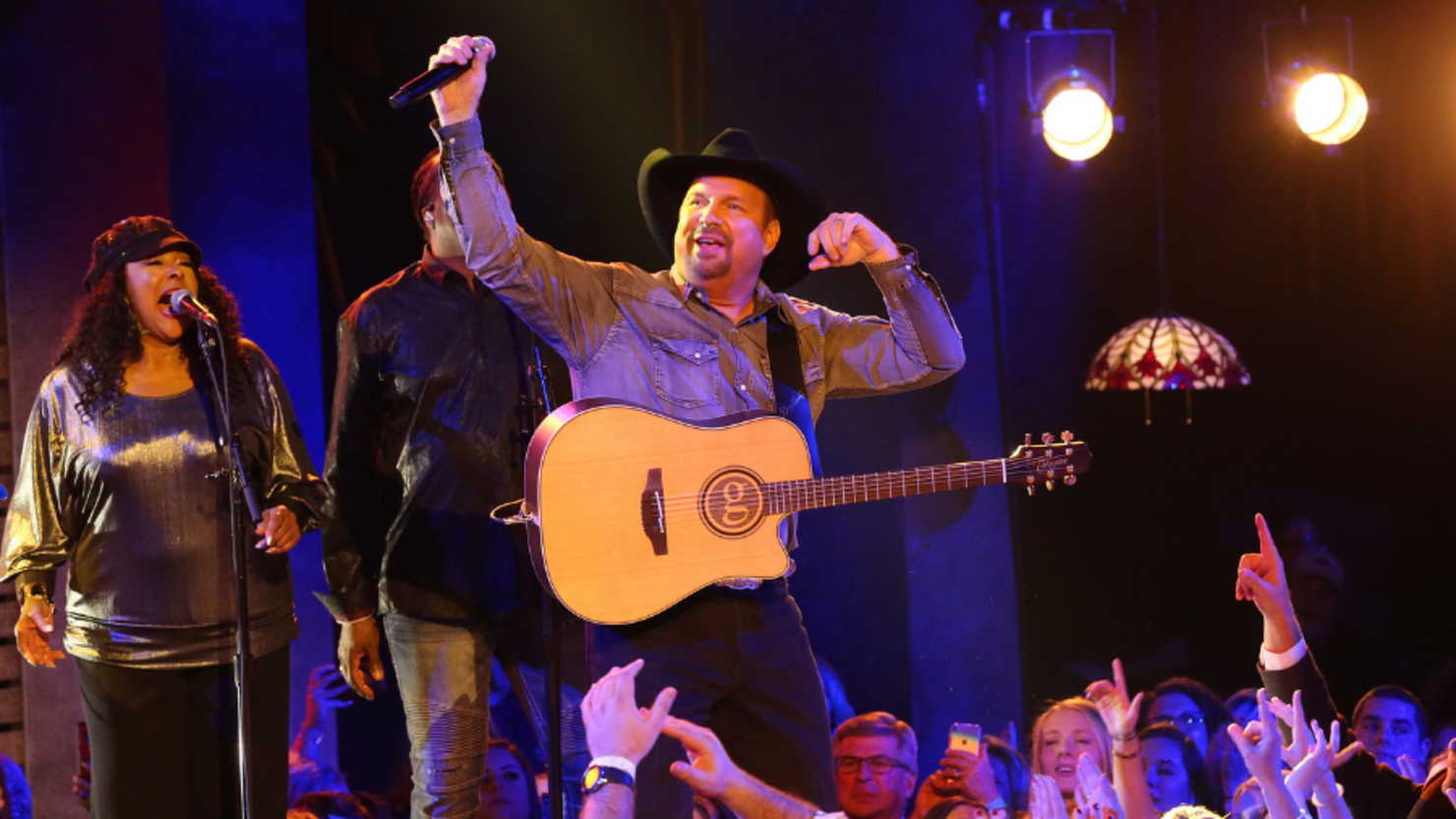 It's official — Music City is getting a Garth Brooks bar!
The "Friends In Low Places" artist will open a new bar and entertainment venue on Lower Broadway in Nashville. The new venue is opening at 411 Broadway, per reports. That address is the former location of Downtown Sporting Club. It wasn't immediately clear as of publication time on Tuesday afternoon (April 5) when it would open.
"We feel very lucky to have the chance to be part of Lower Broad, which is arguably THE hottest spot in the country," Brooks said in a news release announcing his bar. "The goal is a classic honky-tonk that welcomes all and encourages love and kindness while playing the greatest music in the world in the home of country music." 
Brooks teamed up with Nashville-based Strategic Hospitality to make it happen, according to reports Tuesday. Co-owners and brothers Benjamin and Max Goldberg credited "Garth's long-standing commitment to Nashville (which spans) far beyond music and has been so meaningful to our city."
The country giant joins the ranks of several other country artists to open bars and entertainment venues along Nashville's iconic Lower Broadway. Others include Miranda Lambert, Florida Georgia Line, Jason Aldean, Blake Shelton and Dierks Bentley. Eric Church is also set to open a six-story venue next year. Brooks' new bar won't be far from Nissan Stadium, where he's set to perform in Nashville later this month. The upcoming opening night promises "a great seat," particularly to fans who missed out on seeing a previous show because of inclement weather. "I don't care if 500 people just show up. The thing is, if you want a great seat, you're guaranteed one," Brooks said of his upcoming concert. "Hope you have fun."