Dead & Company Plan To Disband After Their 2022 Tour, Report Says
By Andrew Magnotta @AndrewMagnotta
April 8, 2022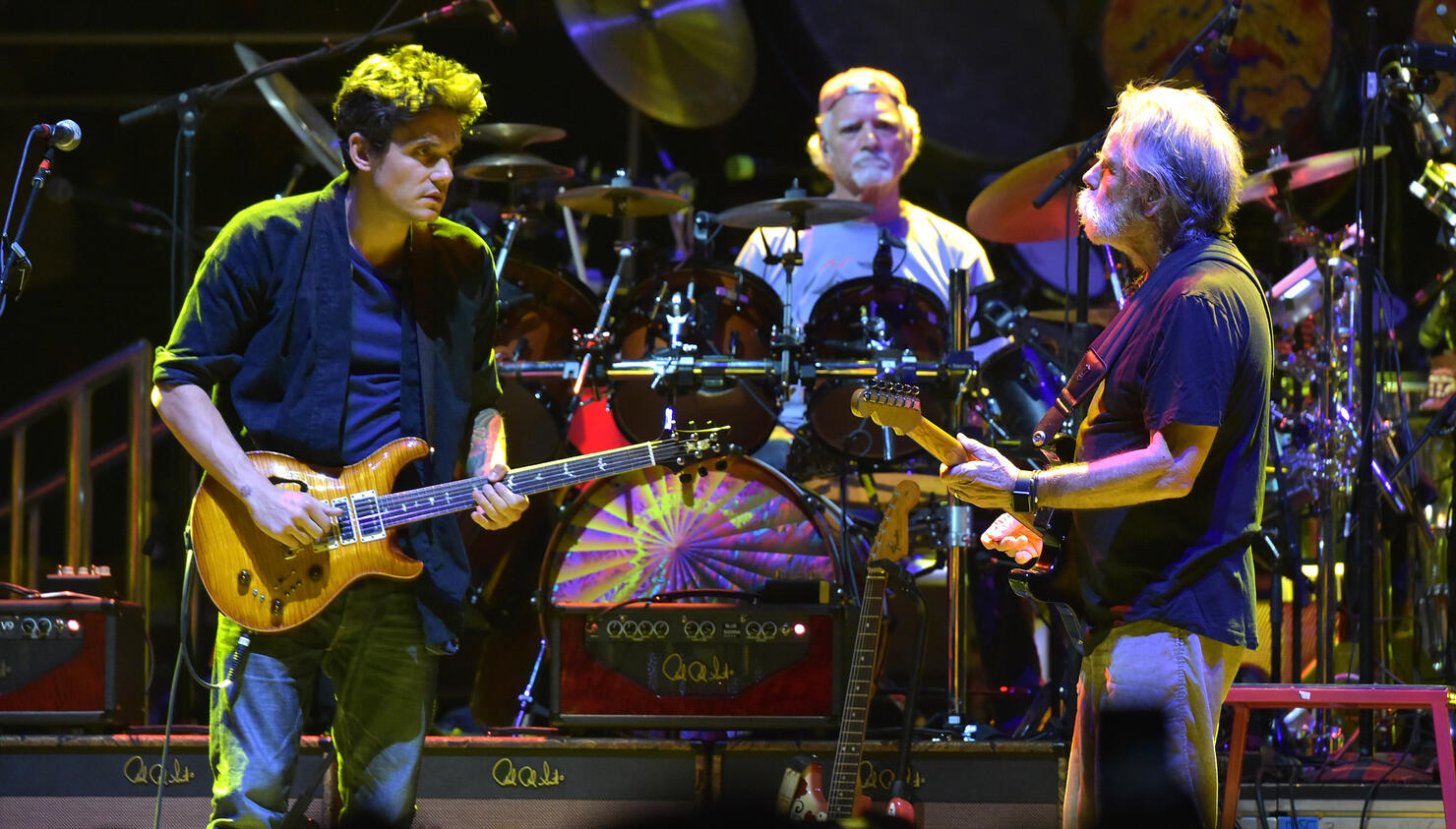 Photo: Getty Images North America
The members of Dead & Company plan to dissolve the band after this year and no longer tour together.
Grateful Dead members Mickey Hart, Bill Kreutzmann and Bob Weir formed the band in 2015 with prominent Deadheads John Mayer, Oteil Burbridge and Jeff Chimenti.
The group's intention to disband was reported Friday by Rolling Stone and attributed to "sources," the same day tickets to its summer tour went on sale to the general public.
As of this writing, the band has yet to issue an official comment.
Weir has been working steadily in recent years, touring with his band Bobby Weir and the Wolf Bros when Dead & Co. is off the road. He told The Wall Street Journal in an interview published last month that at age 74 he's enjoying his career as much as ever and he has no plans to retire.
Mayer told Sammy Hagar last fall that he was unsure if Dead & Co. would ever quit, even after the Grateful Dead originals retired. The singer/guitarist explained that he enjoys going from his solo career to a role in which he's "not in the center of the stage." He said at the time that he would be honored to carry the Grateful Dead torch in the future with Weir and company's blessing.