Genesis Threw A Huge Party After Playing Final Concert Last Month
By Andrew Magnotta @AndrewMagnotta
April 8, 2022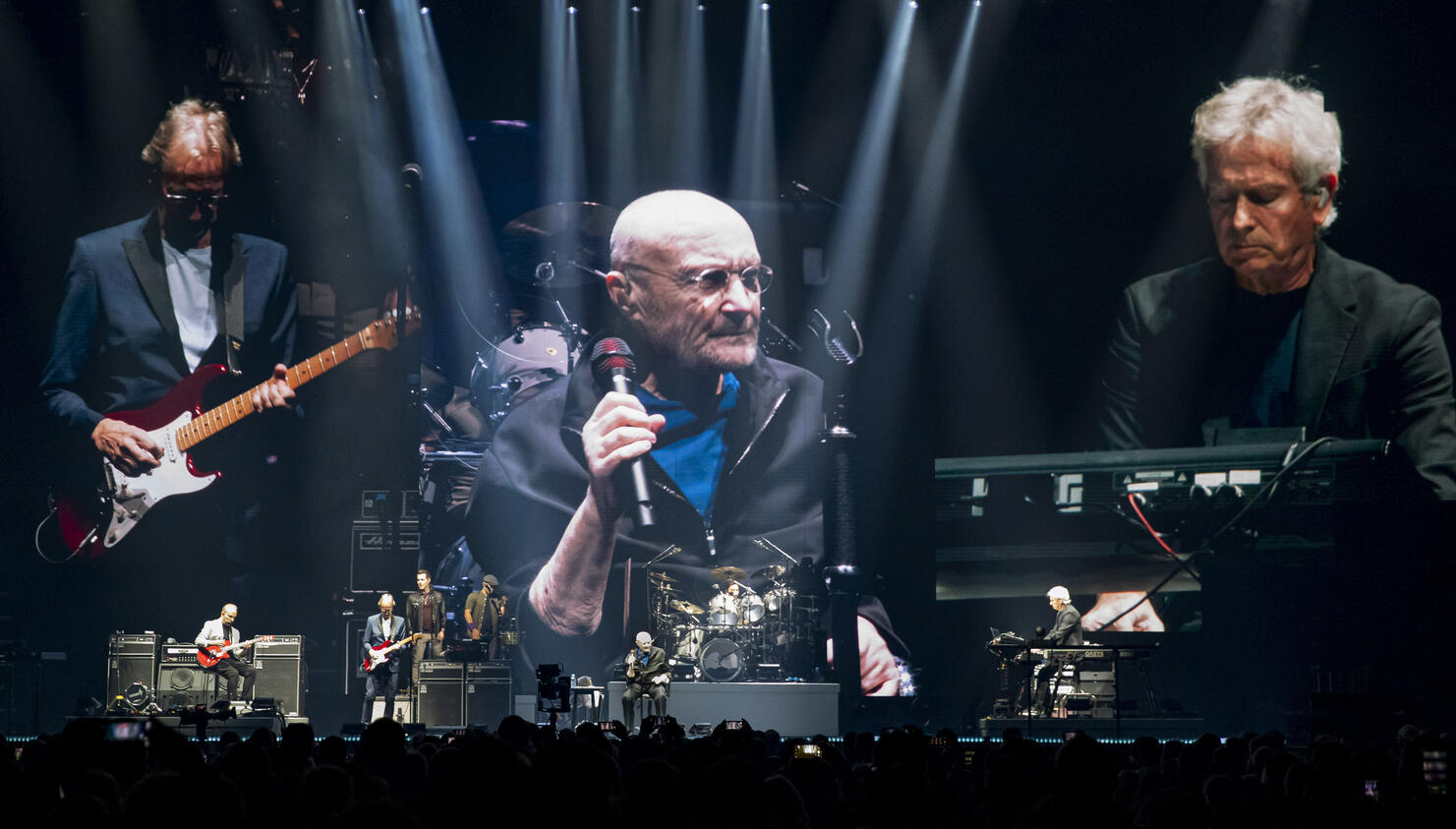 Photo: Getty Images North America
Genesis performed its final concert ever last month in London. But rather than mourn the end of its live career, the band was in the mood to celebrate.
Phil Collins' son, drummer Nic Collins, described the scene backstage in a recent interview with Rolling Stone. He admits that the jovial mood took him by surprise.
"It was weird," Nic said. "I thought that I'd be a bit more emotional and sad, but I was happy. It was a great show. It was a great way to end it. Afterwards, we got changed and had dinner and everyone was there. ... It was just a great vibe. Everybody was hanging out."
He explained that due to COVID precautions, the band went the entire tour without having guests backstage or taking friends to dinner. Being that the O2 show was the final date of the tour, band and crew could celebrate without worrying about jeopardizing a future show.
The show was also attended by Genesis co-founder and longtime frontman Peter Gabriel. Nic says the afterparty was the first time he'd ever met the band's former singer.
"To be able to finally speak to someone I knew had such a big impact on my dad's life and obviously mine ... since the set we were doing, so much of it was from the Peter Gabriel era ... to finally be able to talk to him was really great."
Nic then related what Gabriel told him about seeing Genesis come to an end.
"...[I]t was important to him as well," Nic said. "He left in 1975, and he never looked back. He never fell back on the Genesis material. He had a very, very successful solo career. But it was just great for him to be there. He said, 'This is the end of something I was a part of.' We spoke briefly. And then him and my dad spoke pretty extensively and caught up about all their good times. It was pretty great to see."
As Nic looks forward to focusing on his band Better Strangers, he explained that he's seen nothing to indicate more Genesis shows — or a reunion with Gabriel — are a possibility.
"I don't think so," he said.