Red Hot Chili Peppers 'Saved' Some Of The Best New Songs For Next Album
By Andrew Magnotta @AndrewMagnotta
April 11, 2022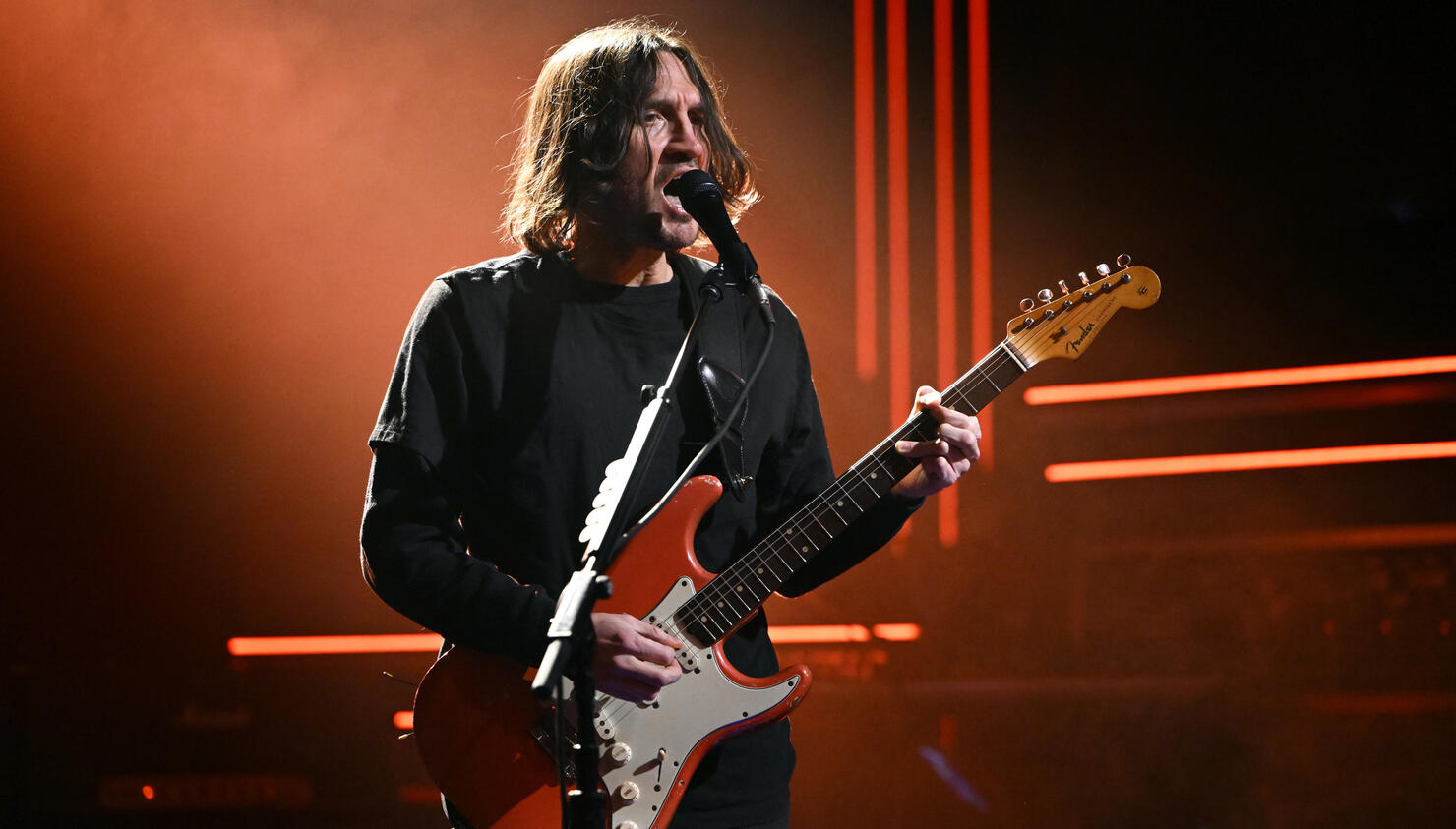 The Red Hot Chili Peppers waited patiently through the worst of the pandemic to set a release date for their new album, Unlimited Love, understanding that the album's follow-up contains even stronger material.
Guitarist John Frusciante tells Total Guitar in a new interview that his 2019 reunion sessions with RHCP produced some 48 new songs, 17 of which made it onto the Unlimited Love double LP.
"We went in ... with about 45 [songs], and then a few songs got written while we were recording the basic tracks, or while we were in pre-production," Frusciante said. "I was ready to stop when we had like 20 — I felt like that was good enough. And there were actually three points during the writing process where I thought, 'We've got enough songs; I'm gonna stop writing songs now."
But the music didn't stop flowing; Frusciante kept bringing in new ideas and the band kept writing — even though Anthony Kiedis felt overwhelmed at times.
"For Stadium Arcadium, we wrote 33 songs or something like that," Frusciante offered for perspective. "So it was quite a bit more than we'd ever done before. I definitely feel like we saved a lot of some of the best stuff for the potential next album, so I'm excited about putting that into a shape."
He clarified that the next album isn't complete, but the band plans to build the new record around songs that didn't land on Unlimited Love.
RHCP's Unlimited Love world tour kicks off in June. Get all the tour dates here.