Ann Wilson, Nancy Wilson 'OK,' But Have 'Different Ideas' On Heart's Future
By Andrew Magnotta @AndrewMagnotta
April 12, 2022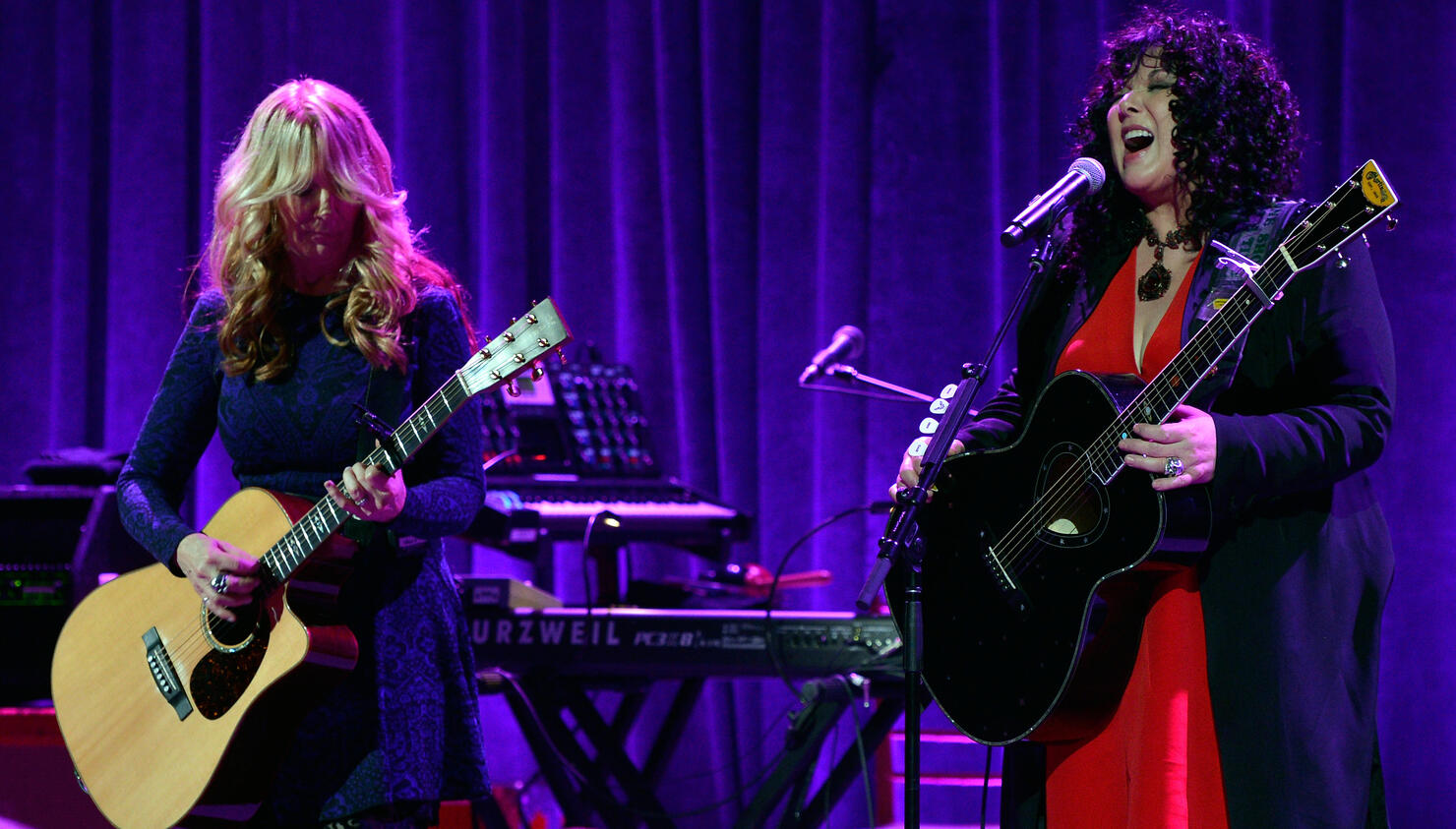 Photo: Getty Images North America
Ann Wilson and Nancy Wilson aren't seeing eye-to-eye on the immediate future of Heart, but the sister's aren't on the outs.
Ann says there's a "myth" out there that she and Nancy are feuding. She conceded, however, in a conversation with Classic Rock magazine, that there is discord between the two.
"Nancy and I are OK with each other," Ann said. "We just have different ideas for what Heart should be, and we haven't figured out a compromise yet."
Ann is releasing her third solo album, Fierce Bliss, on April 29. She plans to support the album with North American tour dates through the summer. Nancy began playing live again this spring supporting Styx with her own band billed as Nancy WIlson's Heart.
Nancy explained this past February that she and Ann couldn't agree on what Heart lineup to take out with them, so they agreed to work separately this year.
Ann told Classic Rock that there are also creative questions about Heart that need to be answered.
"Fifty years on, I still want it to break barriers and rules, and she's more satisfied to ride the L.A. imaging thing and just do legacy stuff. So that's a real split between us," Ann said. "Things like this will happen, though, but then they'll get better, and we'll love each other more."
Next year, 2023, will mark the 50th anniversary of Heart. Ann has remained confident that she and Nancy will get back on the same page in time to put together a celebration.