16 Injured In NYC Subway Station Shooting, Undetonated Devices Found
By Jason Hall
April 12, 2022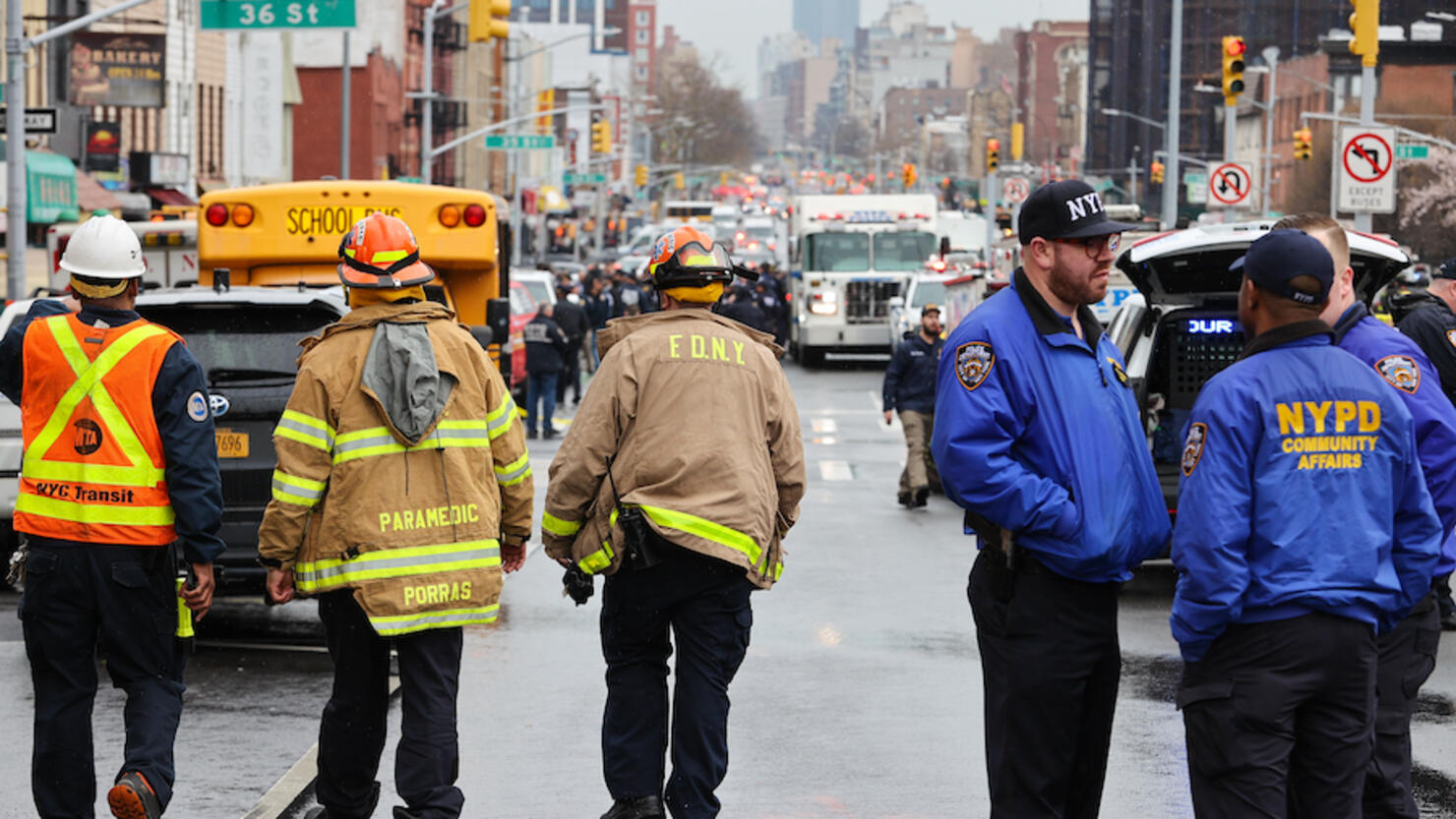 At least 10 people were shot and 16 injured were injured during a shooting at a Brooklyn subway station where several undetonated devices were found at the scene Tuesday (April 12) morning, authorities confirmed via the Associated Press.
NYPD officials and senior law enforcement officials confirmed a man in a gas mask and orange construction vest is believed to have tossed a smoke canister on the platform to distract the busy crowd before opening fire.
Police confirmed at least 16 individuals were transported to hospitals for injuries including five listed in critical condition.
New York Police Commissioner Keechant Sewell confirmed the department was investigating the situation as an "active shooter incident," but clarified that "there are currently no known explosive devices on the subway trains, and this is not being investigated as an act of terrorism at this time" during a press conference Tuesday via NBC 4 New York.
FDNY confirmed it responded to a call for smoke at the 36th Street and Fourth Avenue subway station and located four gunshot victims upon arriving at the scene at around 8:30 a.m.
Police said the shooter, described as a Black about 5'5", and 180 lbs, fled the scene and remains at large.
The New York City Police Department shared an advisory for citizens to "avoid the area of 36th Street and 4th Avenue area in Brooklyn" amid an ongoing investigation Tuesday (April 12) morning.
ADVISORY: Due to an investigation, avoid the area of 36th Street and 4th Avenue area in Brooklyn. Expect emergency vehicles and delays in the surrounding area. pic.twitter.com/xPIAHbtSA7

— NYPD NEWS (@NYPDnews) April 12, 2022
Authorities did not immediately provide information on the possible suspect.
Some of the wounded victims were seen attempted to take another train to the next station after being shot, the law enforcement sources told NBC 4 New York.
The Brooklyn subway station serves the D, N and R lines in Sunset Park, all of which were delayed amid the ongoing investigation.
Images shared on social media showed bloodied people on the platform after the incident was reported and the Citizen app footage showed a heavy law enforcement presence at the station.
THIS IS A DEVELOPING STORY AND WILL BE UPDATED.