Slash Expects To Be In Guns N' Roses Until He Dies
By Andrew Magnotta @AndrewMagnotta
April 15, 2022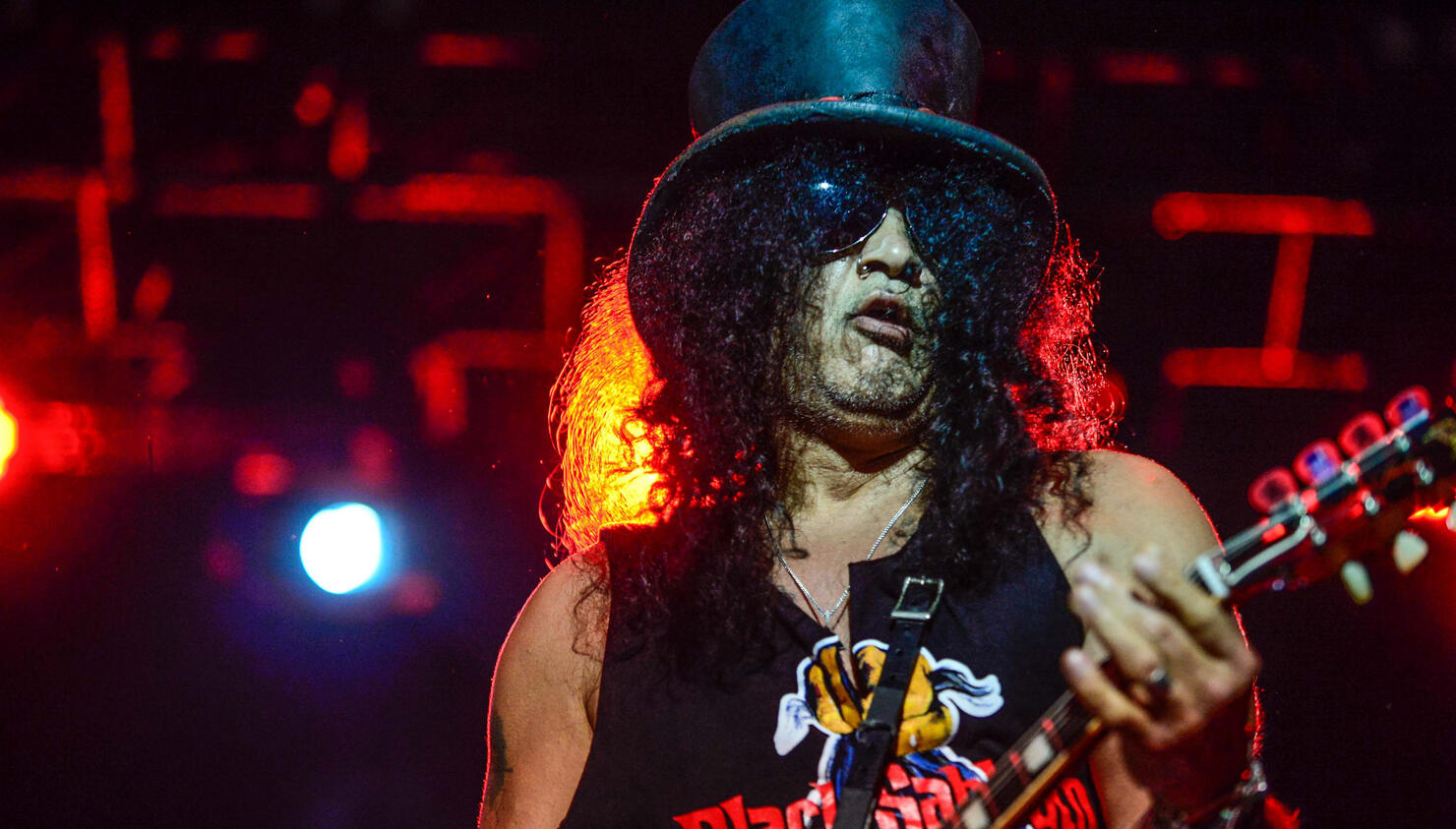 Slash believes he understands the factors that contributed to Guns N' Roses' mid-'90s schism, and doesn't see another breakup in the band's future.
The Rock and Roll Hall of Famer says a major challenge of being in a big band is the expectations of, not just the musicians involved, but the people around the group as well. The same pressures at work on GNR weighed down Velvet Revolver in the 2000s.
"Guns N' Roses was obviously my entire life and that's where I come from," Slash told Guitar magazine. "I'll always be part of it and I don't mind being recognized as 'that guy from that band.' At this point, I'll probably do it till I'm pushing daisies."
GNR has "always been a lot of fun, but if became a really big band, so the tension [became] palpable. Like with Velvet Revolver: Everybody around the band had all these delusions of grandeur. Not the band itself, the people around it. It was very difficult, so it didn't stand a chance long-term."
After Velvet Revolver broke up, Slash switched focus to his solo career, which later became a full-fledged band with an ever-expanding name, Slash featuring Myles Kennedy & the Conspirators or SMKC for short.
Since his reunion with Duff McKagan and Axl Rose in 2016, Slash has kept his solo band going. While the band is growing steadily, he says he keeps the expectations to the minimum and "all the other bulls--t" out of the equation.
Slash will be back on the road with Guns N' Roses next month. Get all his tour dates here.