Mike Shinoda Gives Fans An Update On Linkin Park's Future
By Katrina Nattress
April 24, 2022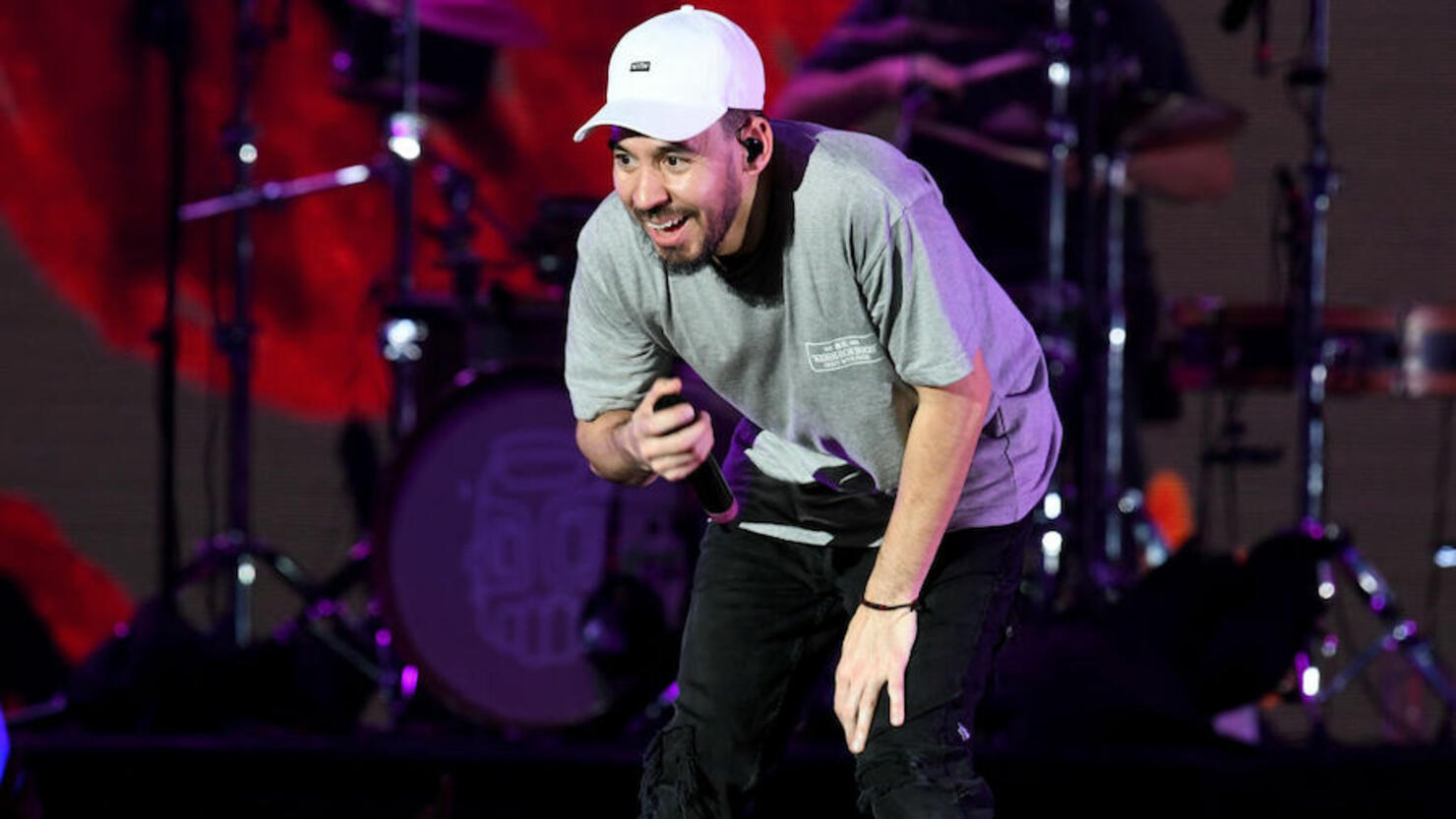 Photo: Getty Images North America
Mike Shinoda gave fans an honest update on Linkin Park's future during a recent Twitch session.
"The only Linkin Park news I have for you is that… Yeah, we talk every few weeks – I talk to the guys, or some of the guys," Shinoda said. "And there's no tours, there's no music, there's no albums in the pipeline. Okay, so let me just tell you that. So just keep in your minds that that is not happening."
"I'm just gonna say that much for now," he continued. "I say that because anytime the band says anything or does anything, everyone tries to start up the hype train, and we're, like, 'No, no, no, no. Don't start up the hype train.' You're gonna disappoint yourself. Don't do that."
Watch the clip below.
Latest Linkin Park news - the guys are talking every couple of weeks, but there's no plans for new music or tour, and Rob is "kinda out of his cave" and is doing fine❤️ pic.twitter.com/DeLikchf2H

— a.🍍 (@BroodingAnanas) April 22, 2022
This isn't the first time Shinoda's addressed the band's future since Chester Bennington's tragic passing in 2017. Last October, he shot down the idea of touring with a hologram, calling it "awful."
As for touring in general, he said: "For me, I'm like,​ 'Okay physically I could still tour.' That part's good. Hopefully that doesn't change anytime soon. But now is not the time [for the band's return]. We don't have the focus on it. We don't have the math worked out. And I don't mean that by financially math, I mean that like emotional and creative math."