Mötley Crüe Announces New Coffee Collaboration To 'Kickstart' Your Mornings
By Andrew Magnotta @AndrewMagnotta
April 25, 2022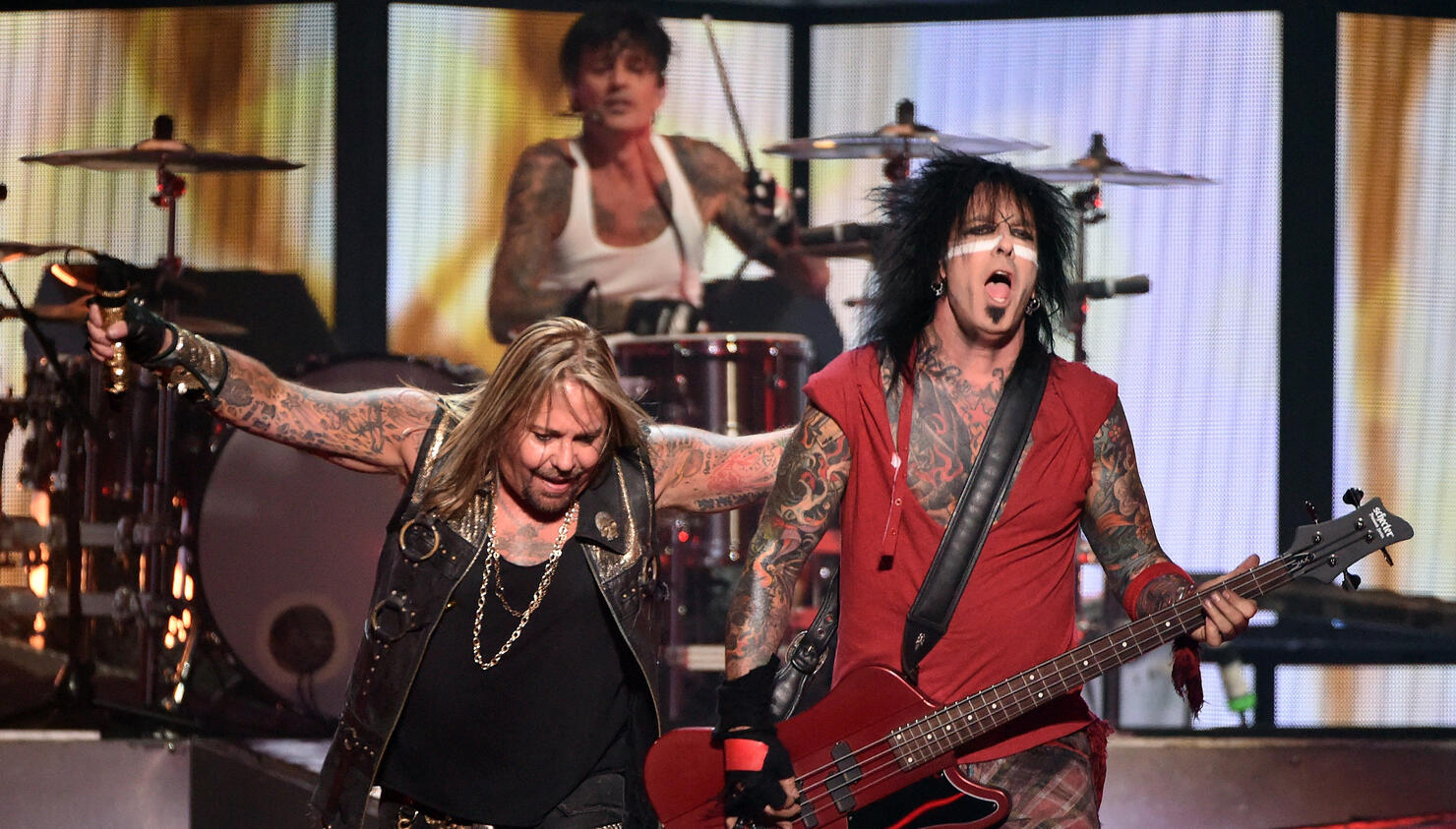 Photo: Getty Images North America
Mötley Crüe is putting its name on coffee now.
The iconic heavy metal band has teamed up with like-minded coffee brand Brewtality Coffee Co. to create two new Crüe-themed coffees.
The collaboration has produced the Kickstart My Heart dark roast and the Espresso Blend French Road.
Drummer Tommy Lee (and his Ferrari) starred in a short promotional video announcing the coffee that was released Friday.
"Join the Crüe," read a statement from the band. "We've teamed up with Brewtality Coffee Co. to help you kickstart your mornings with our rich flavored high caffeine, high octane blend dark roast & Mötley Crue Espresso Blend French Roast."
You can go here for more information.
Brewtality Coffee Co. donates a portion of all sales to the Save the Music Foundation, which helps support music programs in public schools around the U.S.
Crüe fans seemed pretty excited at the coffee announcement, though many wondered (understandably) why there wasn't a 'Mötley Brew' blend.
After two years of pandemic-related delays, Mötley Crüe's co-headlining 'Stadium Tour' with Def Leppard is scheduled to get started on June 16. Get all the tour dates here.