Joe Elliott Addresses Def Leppard's Role In Mötley Crüe's Reunion Decision
By Andrew Magnotta @AndrewMagnotta
May 3, 2022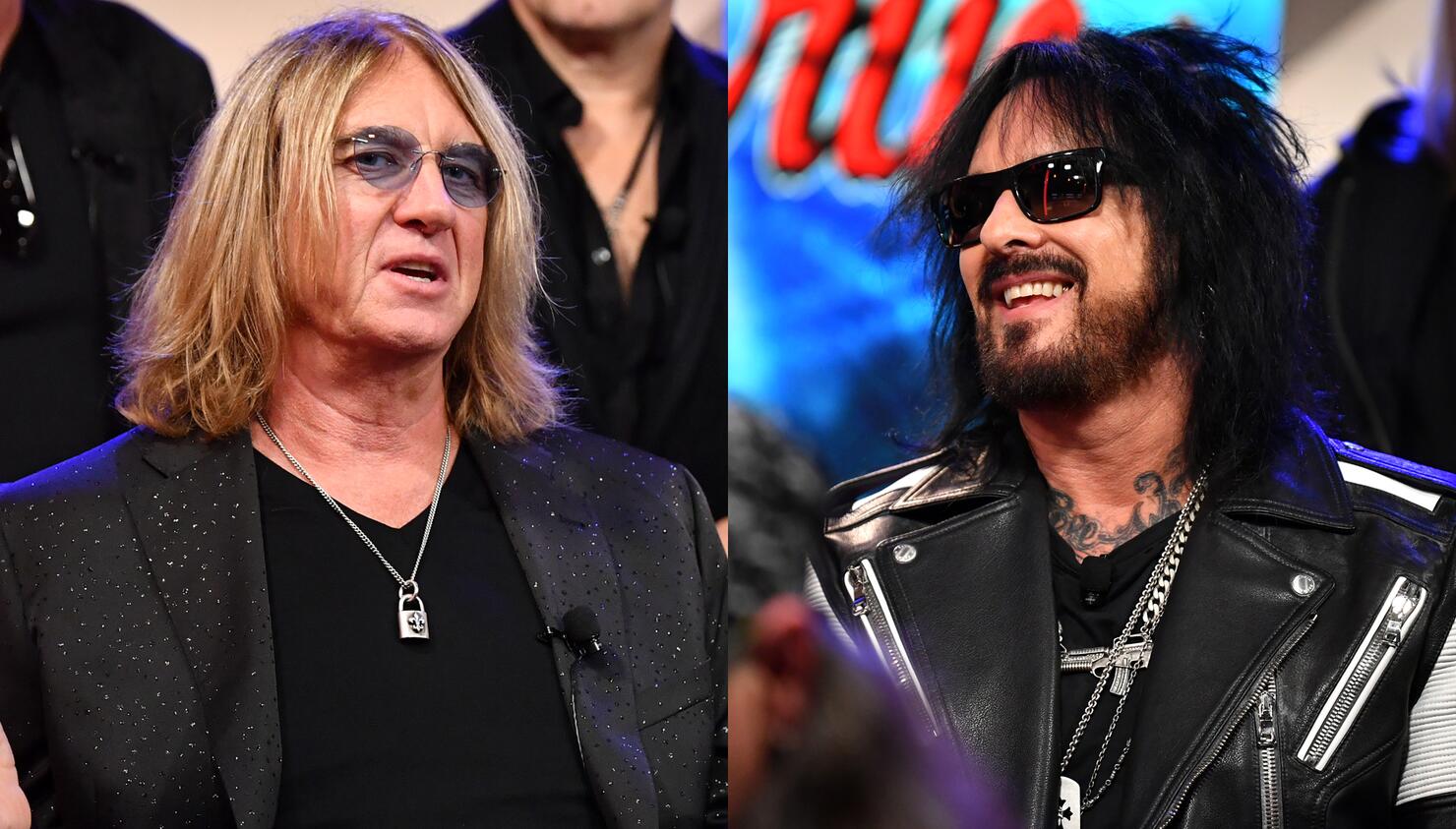 Def Leppard frontman Joe Elliott reflected on his band's long relationship with Mötley Crüe and what role his band had in facilitating Crüe's upcoming reunion tour.
Speaking with iHeart's 98.7 The Gater in West Palm Beach, Florida, Elliott refused to take credit for getting Mötley Crüe to blow up their "cessation of touring" contract in 2019.
The frontman conceded, however, the the two bands do go back a long ways. The fact that Def Leppard was available as a touring partner may have factored into Crüe's eventual decision to pull the trigger on the 'Stadium Tour.'
"They opened for us in 1983 at Jack Murphy stadium in San Diego; that was the first time I ever saw 'em," Elliott said. "We toured with them in the U.K. in 2011, and over the years we've bumped into 'em at festivals. And if we'd be in L.A., back in the '80s, all you had to do was go to the Rainbow and you would bump into all four of them every night [Laughs]."
He added that the reunion "was nothing to do with Def Leppard specifically, but it was an idea that was put to us, when they decided that if they went out with a band like us, they might [get back] together. So we had been encouraging of it, but we didn't actually suggest it."
After two years of delays, the 'Stadium Tour' will finally launch on June 16 with co-headliners Def Leppard and Mötley Crüe. Poison and Joan Jett & the Blackhearts will serve as openers.
In February, the tour added five additional dates for 36 total between June and September. Def Leppard and Mötley Crüe will take turns playing in the final spot of the evening.