The Pandemic Kept Scorpions Offstage Longer Than Their 'Retirement' Did
By Andrew Magnotta @AndrewMagnotta
May 5, 2022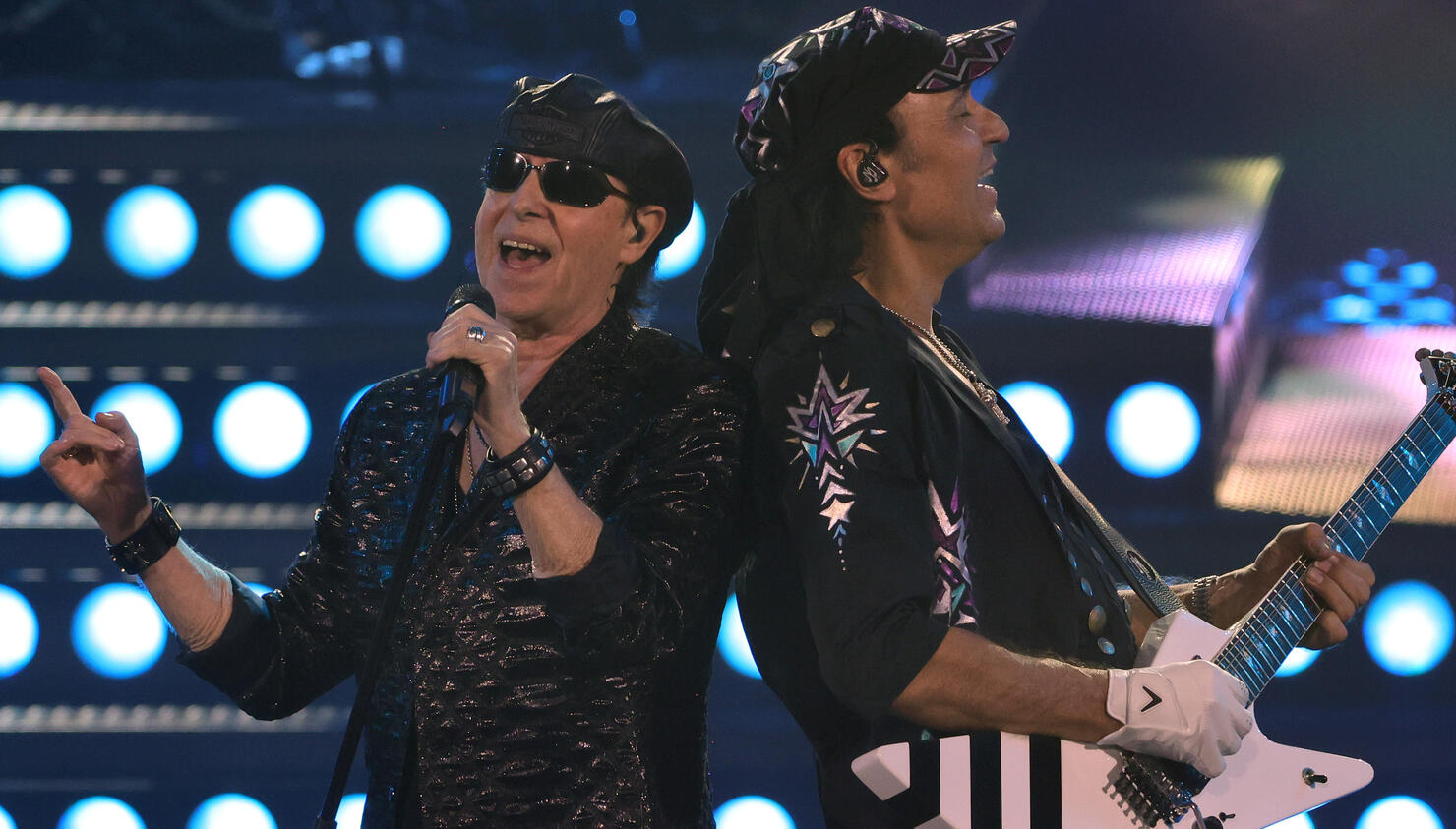 Photo: Getty Images North America
Scorpions frontman Klaus Meine doesn't expect his band to plan another retirement anytime soon, saying the band has "scratched" the word from its vocabulary.
Meine reflected on the band's 2010 Sting in the Tail farewell album and its ensuing tour in a recent conversation with Portugal's Metal Global show. He noted that even the purported retirement didn't keep Scorpions offstage as long as the pandemic did.
Scorpions' last show before the pandemic shutdowns was in Singapore on March 5, 2020. The band returned to the stage this past March in Las Vegas.
"So it's scary," Meine said. "We never had such a long break. And then all of a sudden you're back in front of an audience, in front of the fans. But then you know it feels so good, and it still feels so good after all these years."
More than 50 years since Scorpions formed, Meine says the band is simply out to appreciate all the joy and opportunity music has brought them. Someday Scorpions will end, but it won't be because the thrill is gone.
"We never take success for granted," he continued. "We work hard on what we do because we still love it and we still enjoy it. But it's what it is. And I think every artist knows what I'm talking about, because to go out there, play a great show for the fans and not let 'em down, it takes a lot of preparation, takes a lot of work. And being the singer, you try to make sure your pipes are in a good condition.
"...And we don't know what the future will bring. Take a look at the next corner, and you never know what's going on. But right now, life is good. We have a great new album out there [Rock Believer]. And we have a lot of fun. We enjoy it."
Scorpions play a one-off show tomorrow, Friday, May 6, at Madison Square Garden before heading across the Atlantic for a European tour with dates through mid-July. Get all the tour dates here.