Pat Benatar Believes Husband Neil Giraldo Was Sticking Point For Rock Hall
By Andrew Magnotta @AndrewMagnotta
May 6, 2022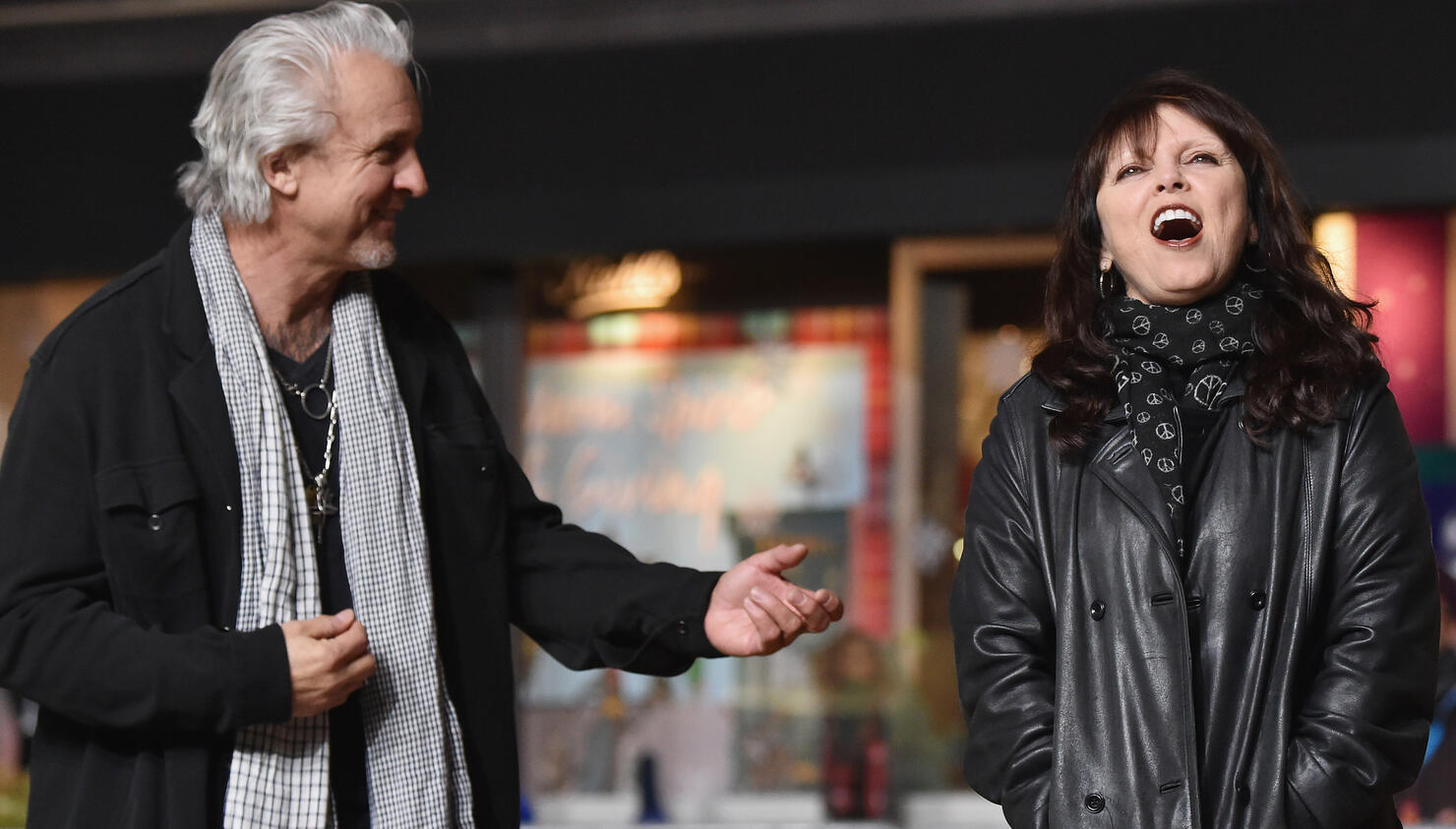 Photo: Getty Images North America
The Rock and Roll Hall of Fame righted one of its strangest and longest-lasting omissions this week by finally clearing Pat Benatar for induction.
With four Grammy Awards, five platinum or multi-platinum selling albums and 15 Billboard Top 40 singles, Benatar's Rock Hall credentials have never been in doubt. So why did it take over 20 years for her to finally be voted in?
Benatar herself believes it comes down to the Hall's perception of her husband and longtime songwriting partner Neil Giraldo. The singer made it known a long time ago that she would have refused induction as anything but a duo with Giraldo; it may have taken the Hall a while to recognize Giraldo's part in her success.
"I've lobbied for the past 25 years to get him the credit he's due," Benatar told Billboard. "I'm sure we wouldn't both had success separately, but together is what actually made it happen."
Benatar began working with Giraldo in 1979 when she was making her first album. The couple quickly became inseparable onstage and in studio; they got married in 1982.
"There were many, many years when it was tossed around about going in [to the Rock Hall] or not going in," she added. "I was just kind of adamant about going in together, and it was pretty much a 'No' and so, 'I guess I'm not going in, then,' and that was it.
"That's how it was for a very long time, so I'm very, very pleased it's going the way it is right now."
Giraldo added in a separate interview with Billboard that he was plenty happy to work "in the shadows" than see his name on the marquee. But he acknowledged that he and Benatar made every one of her records collaboratively "from day one."
"The greatness of Patricia is she was so extremely secure that when we met she just wanted to sing and she was looking for a partner to kind of do the rest, which I loved," he said. "I was happy just to do everything I could to write and produce great records. It was a match made in heaven."
Benatar and Giraldo are joined in the 2022 Rock and Roll Hall of Fame class by Duran Duran, Eurythmics, Eminem, Dolly Parton, Lionel Richie, Carly Simon and Judas Priest.