Kendrick Lamar Unveils Cover Art For 'Mr. Morale & The Big Steppers'
By Yashira C.
May 12, 2022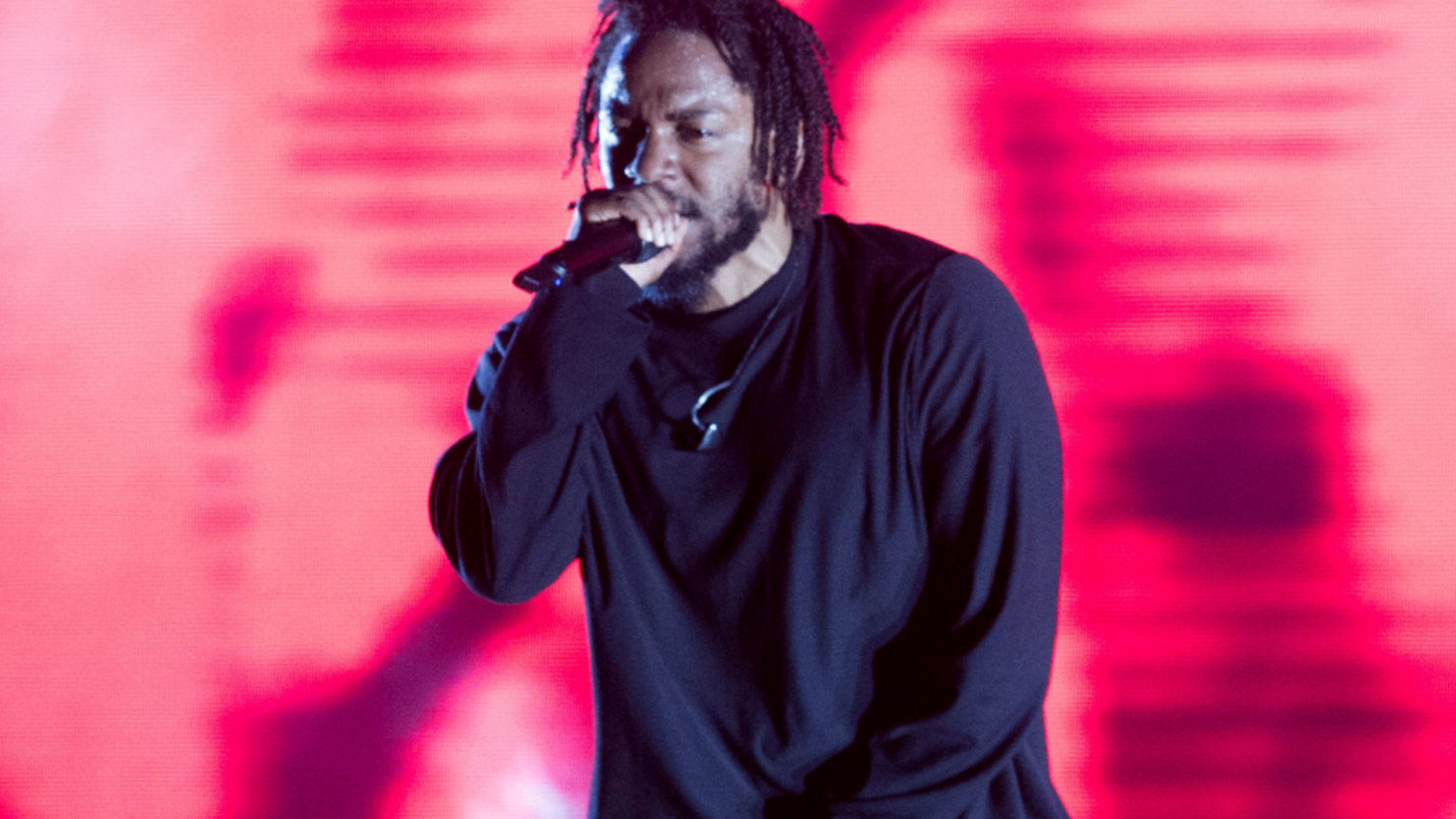 Kendrick Lamar unveiled the cover art for his highly anticipated upcoming album Mr. Morale & The Big Steppers today (May 11.)
The "HUMBLE." rapper took to Instagram to share the album artwork with fans. The cover shows a photograph of Lamar wearing a crown of thorns while holding a baby, and with a gun tucked behind his belt. Behind him is a woman sitting in bed while also holding a baby and seemingly breastfeeding them. The walls of the room are not yet painted fully and the rest of the background shows an unmade bed and a radiator. Fans have been theorizing that the babies in the photo are Lamar's children with fiancée Whitney Alford.
See the cover art for Mr. Morale & The Big Steppers below:
Lamar released his new song "The Heart Part 5" and its accompanying music video on Sunday (May 8.) The track samples Marvin Gaye's "I Want You" and the music video sees the rapper's face morphing into celebrities including OJ Simpson, Kanye West, Jussie Smollett, Will Smith, Kobe Bryant, and Nipsey Hussle. "I come from a generation of pain, where murder is minor/ Rebellious and Margielas'll chip you for designer/ Belt buckles and clout, overzealous if prone to violence/ Make the wrong turn, be it will or the wheel alignment/ Residue burned, mist of the inner-city/ Miscommunication to keep homi' detective busy/ No protection is risky," Lamar raps in the opening of the song.