New Music Is A Matter Of Life And Death For David Crosby
By Andrew Magnotta @AndrewMagnotta
May 16, 2022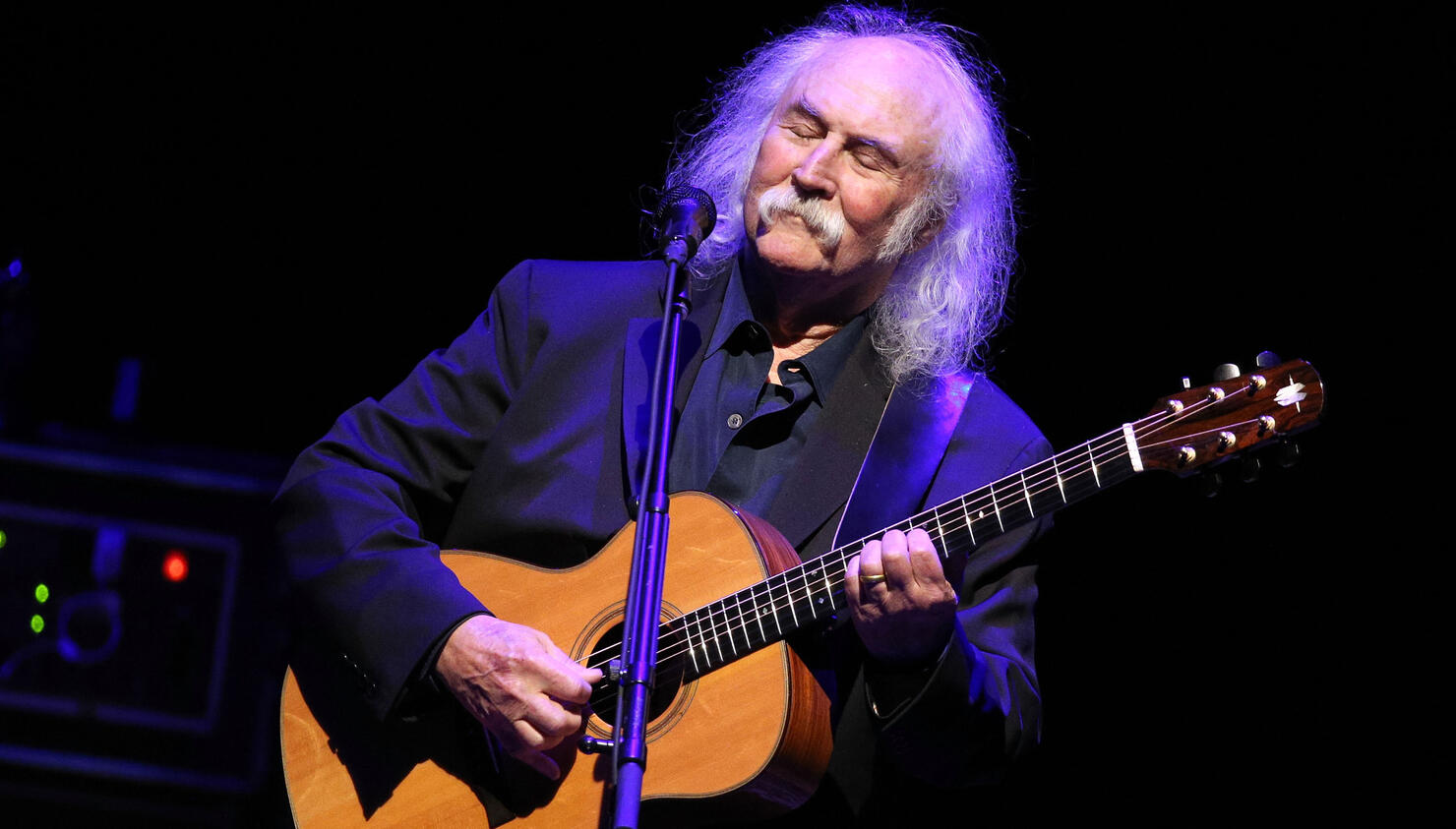 Photo: Getty Images North America
David Crosby took his life for granted for many years, but now that he's in his 80s, Croz has a new perspective on his mortality and a renewed imperative to make as much music as possible with however many years he has left.
And after so many hard-lived years, Croz can't imagine he has too much more time.
"I've been making records at a startling rate," Crosby said during an interview with a Golden High School journalism class via Best Classic Bands. "I've made five albums in six, seven years. It's an absurd rate to be cranking albums out. The reason being is that I'm gonna die."
Crosby broke a 21-year solo album drought in 2014 and has been working steadily ever since. While he didn't reveal any terminal diagnosis, he explained that between his age and his numerous health issues (including tendinitis that makes it painful to play the guitar), he's just being shrewd about how he spends his time; he's happiest when he's making music.
"Everybody dies. I'm sure someone told you. And I want to crank out all the music I possible can before I do," he continued. "Now I'm 80 years old so I'm gonna die fairly soon. That's how that works. And so I'm trying really hard to crank out as much music as I possible can, as long as it's really good. ... I have another [album] already in the can waiting."
Crosby's last album, For Free, a collaboration with his long-lost son, producer James Raymond, arrived last year.
Since the record arrived, Crosby has ruled out future touring, explaining that he's "too old" to live out of a tour bus. After selling his publishing rights last year to Irving Azoff's Iconic Artists Group last year, the singer-songwriter said his financial situation is more secure and he's free to do what it wants; for now that means writing and record music.