Soundgarden, Chris Cornell's Family Reflect On 5th Anniversary Of His Death
By Katrina Nattress
May 18, 2022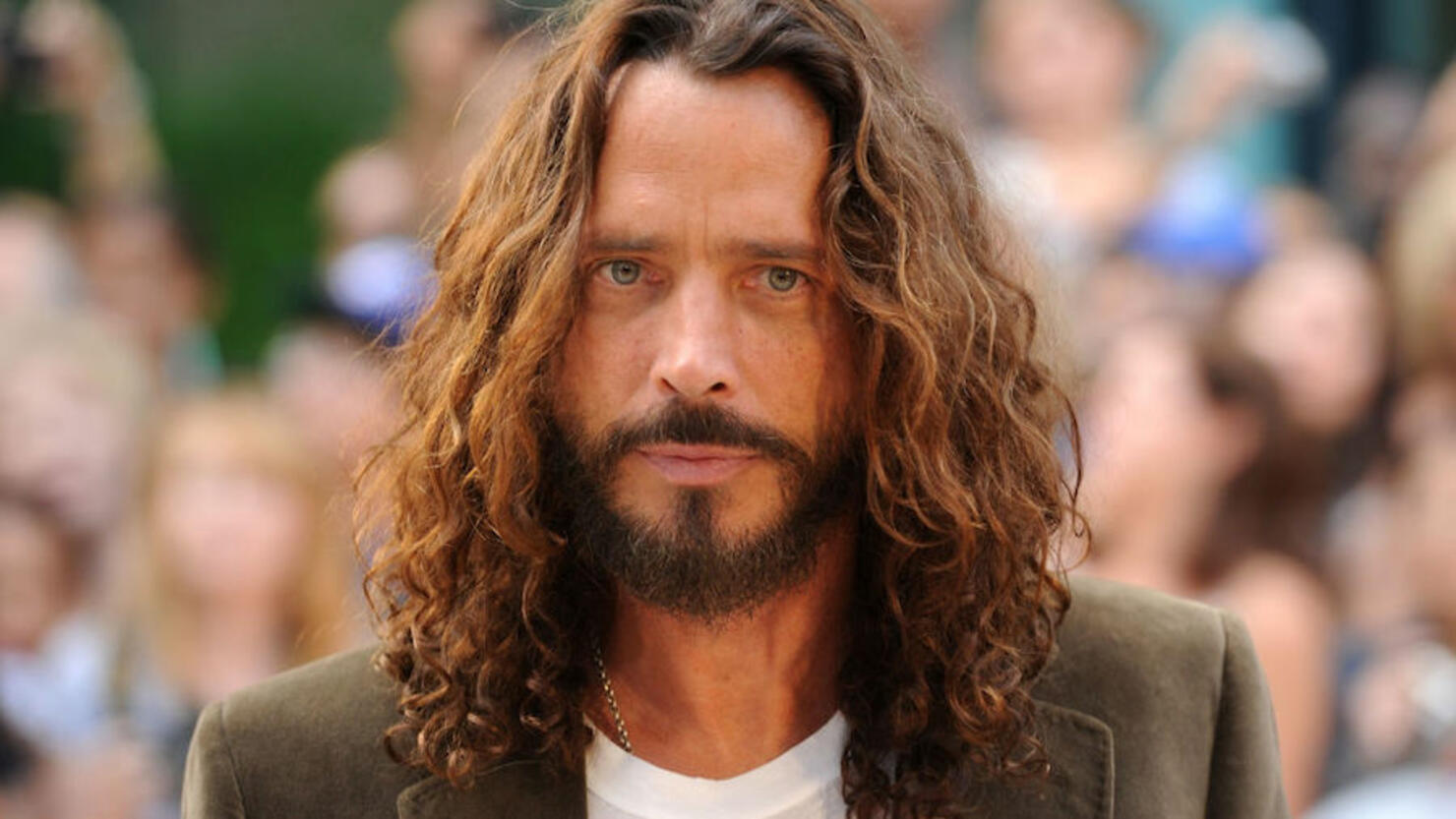 Photo: Getty Images North America
May 18 marks the five years since Chris Cornell's tragic passing, and his Soundgarden bandmates and family marked the anniversary with emotional messages.
"Chris, Five years we have missed you," Soundgarden wrote on Instagram alongside a photo of the singer. "You have love. You have peace. You have eternity. Love and peace for all of Soundgarden's brothers and sisters."
Chris' daughter Toni kept her message simple. "all the time," she captioned a photo of her dad teaching her to play guitar and a picture of her tiny hand in his. His son, Christopher, captioned his post with the same phrase, which is a lyric to his dad's solo song "When I'm Down."
Vicky Cornell shared two emotional, lengthy posts on Instagram.
"5 years ago today, would be the worst day of our lives. It would be the last time Chris would hug & kiss us, the last time he'd walk out our front door. The last time he'd wave goodbye to us from the car. The last time we'd ever see him," she wrote on Tuesday (May 17). "5 years ago tonight, Chris would take the stage for the last time. It was his final show, his final performance- but nobody knew it at the time. I've seen the quote 'you never know when the last time will be the last time' and that rings way too true. If you told me before he went on the stage that fateful night, the night would end this way-I would never have believed you. Nobody who knew Chris would. In our lifetime everything has a last time- but in the moment, you never know it will be the last time- till you are looking back. Chris lived in the moment and took nothing for granted. We forget how fragile life is, how fluid relationships are and how things can change in a minute. Never miss an opportunity to tell somebody you love them- Chris told us every single day."
"To all of his fans - please know he loved you as much as you love him. He was so grateful to be able to make music, perform all over the world, have his music & lyrics touch your heart & impact your lives. He loved receiving love from all of you," she continued. "There are not enough words to express our gratitude & appreciation -Chris always said he had the best fans & these past 5 years it's become more evident than ever. Thank you for loving him so much that through that love for Chris you have loved us too. You have helped us through the hardest of days & kept us going when we thought we couldn't. We are grateful for each & every one of you- it is true when he said 'it is the fans who make you who you are' and you are the support system he built who have been such a huge part of our healing. Thank you for stepping up in the darkest of times & thank you for helping keep Chris's memory and spirit alive- so keep playing it loud!"
She ended her message on a positive note: "And tonight in his honor, blast your favorite Cornell song and throw your love up in the air"
On Wednesday (May 18), Vicky shared another emotional post, this time a letter to Chris along with a fan-made video.
"Dear Chris, It's 4am and I'm wide awake thinking of the day I lost you, we lost you, the world lost you- its hard to believe it's been 5 years. I can't help but reflect back on the 14 years we spent together. It was truly magical and like a fairytale-almost too good to be true," she wrote. "I truly felt like the luckiest woman alive to be on the receiving end of your unconditional, eternal love. When you gave me your heart- you gave me your whole heart. Your soul was so deep and so full of passion. It didn't matter if we were just sitting at home in our sweats or galavanting the world- just being in your presence was the best gift of all. You were so passionate and effusive-your energy was contagious- one couldn't help but smile when in your presence. Your love for life was rare and you were larger than life. Everything about you was infectious- Your energy could command a room the minute you walked in it with your big smile, soulful wisdom and wit."
"You were and still are the love of my life, my partner, my better half, my soulmate, my best friend, my safe place, my home. You were my EVERYTHING…and you still are," she continued. "You'd be so proud of our babies- Toni is 17 and following in your footsteps. You taught her well and just like her daddy- she has a way with words and is wise beyond her years. I see you in her every single day.  Christopher just turned 16 and just like you were-he is the consummate gentleman. He walks like you, sits like you and has your humor and wit. He takes care of Toni and I the way you did. You led by example and boy does he emulate that. He is so protective of us, just like you were. He learned from the very best how to treat women."
"We will never be the same without you. Our hearts will never be complete. We miss you every second of every day and like Christopher so simply stated, 'all the time'- it's YOU all the time and missing you all the time," Vicky added. "You were our rock, our world- and no matter how many years pass for us- it was and will always be you. We love you more than anyones loved anyone in the history of loving…Forever and ever…all the time."