Brandi Carlile Says Wynonna Judd Is 'My Hero' As She Joins 'The Final Tour'
By Kelly Fisher
May 20, 2022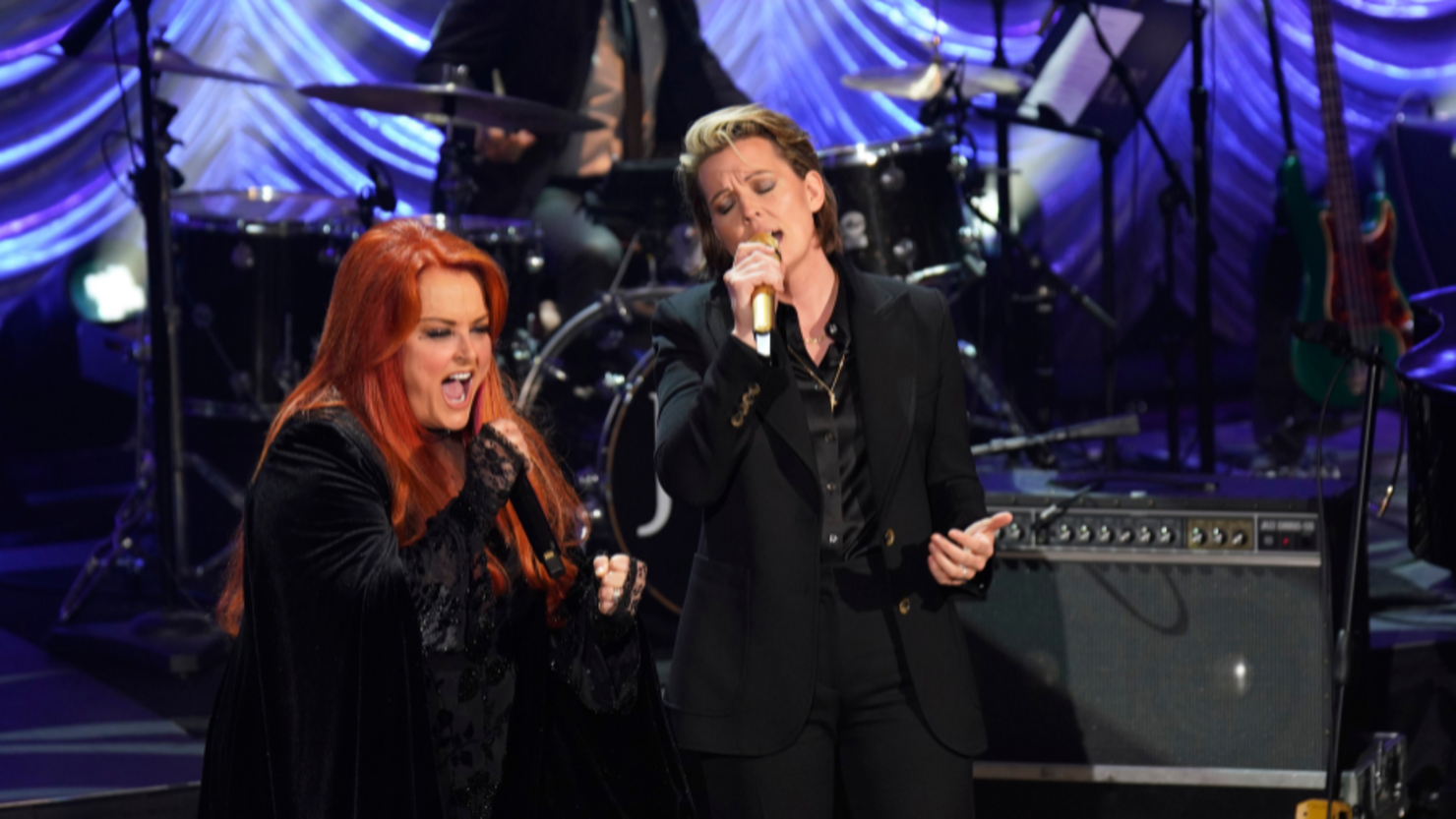 Brandi Carlile shared a heartfelt message about The Judds as she prepares to join Wynonna Judd on the road. Wynonna confirmed this week that "The Final Tour" will continue in honor of her mother and duo partner, Naomi. Naomi unexpectedly died on April 30. She was 76.
Carlile is one of several iconic artists to join Wynonna on "The Final Tour," which has transformed into "the ultimate girls night out" with appearances by Martina McBride, Ashley McBryde, Little Big Town, Trisha Yearwood and Faith Hill, among others who have yet to be announced.
It seems to mark full-circle moment for Carlile, who took to Instagram with a lengthy reflection of her longtime fandom of The Judds. The mother-daughter duo was Carlile's first concert (and second and third) at age 7. Naomi's death was heartbreaking for Carlile, who "always felt like I knew Naomi and Wynonna somehow, right along side the rest of the world." Carlile said she'll never find the words to express the honor she feels, joining Wynonna on "The Final Tour."
The "Right On Time" artist posted a throwback picture with her mom, along with a photo with Wynonna from Naomi's public memorial service at the historic Ryman Auditorium. See Carlile's post below. She wrote in her caption:
"When I was 7 years old, The Judds were my first concert…then they were my second and then my third as well. I wore a Judds Jean jacket in elementary school with an iron-on patch that my Grandmother stuck onto the back. I was heartbroken on April 30th when the world lost a brilliant and complicated matriarch in Naomi… I've always felt like I knew Naomi and Wynonna somehow, right along side the rest of the world. The Judds are in all of our families. The Judds gave me a language and a way to connect to my own mother, no matter how different we were and are.
"I have been asked to sing with my hero Wynonna Judd on the very last ever Judds tour to honor her ubiquitous contribution to country music and to honor her mother - it's an honor so surreal I'll never find the right words.
"I'm gonna do my best to show up to this thing as a 40 year old woman - but I can't promise that the girl in this picture won't be the one standing next to Wynonna…and you can be damn sure I'm gonna bring my mom.
"No matter how rock and roll my heart is, it'll always be Rockin' With The Rhythm Of The Rain…
"Thank you to everyone that made this possible for me. and thank you to Naomi and Wynonna for starting the dream."