At Least 19 Children, 2 Teachers Killed In Texas Elementary School Shooting
By Jason Hall
May 25, 2022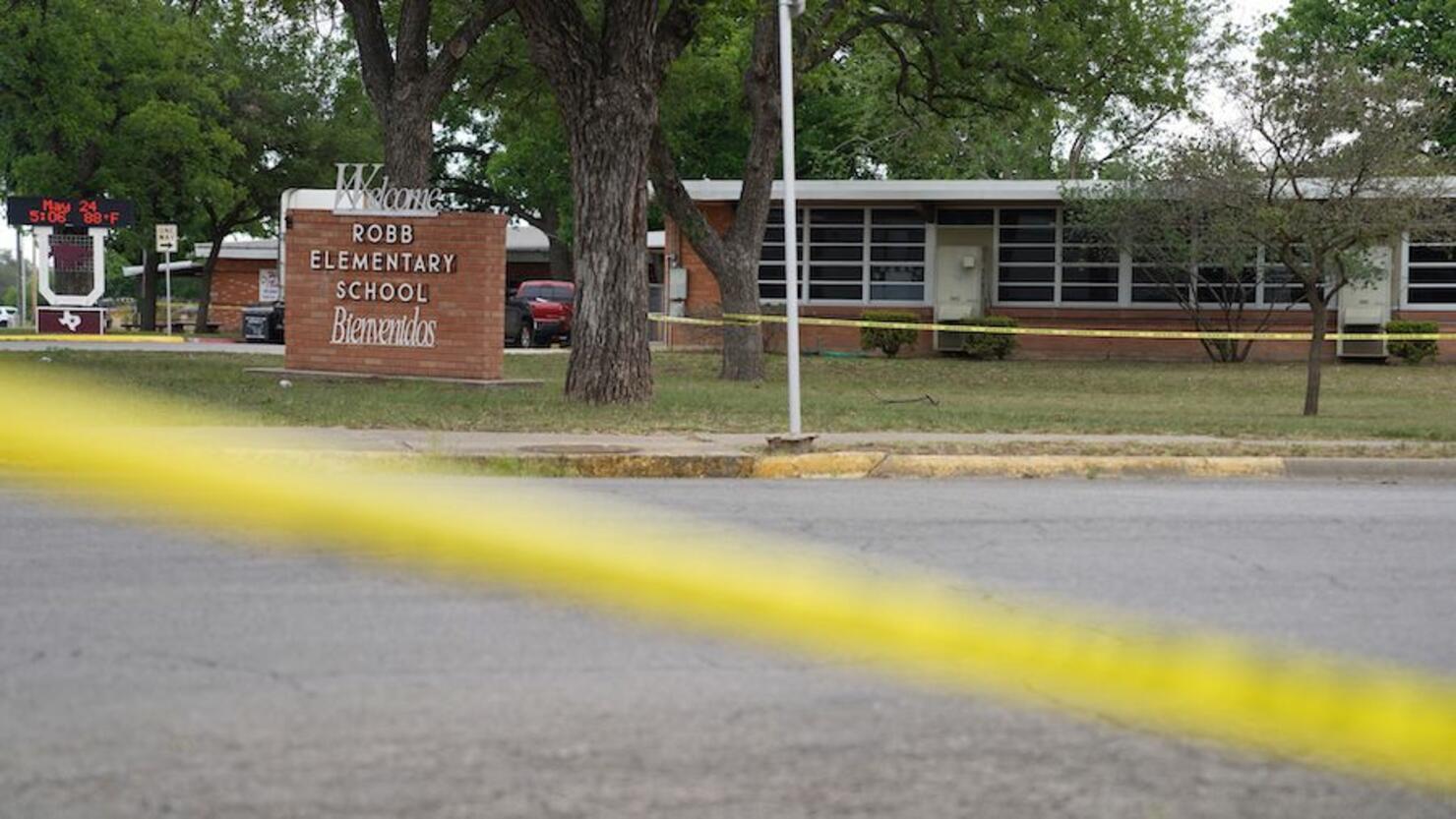 UPDATE:
At least 19 children and two teachers were killed in a shooting at Robb Elementary School in Uvalde, Texas on Tuesday (May 24), the Texas Department of Public Safety confirmed Tuesday (May 24) night via NBC News.
-----
A total of 18 children and three adults were killed in a shooting at Robb Elementary School in Uvalde, Texas on Tuesday (May 24), Texas Senator Roland Gutierrez announced via the Associated Press.
Gutierrez said he was briefed by Texas State Police prior to his announcement. The senator also confirmed three others were hospitalized in relation to the shooting and reported to be in serious condition.
Texas Governor Greg Abbott had previously announced at least 14 students and one teacher were killed in the shooting at Robb Elementary School.
Gov. Abbott identified the shooter as Salvador Ramos, 18, who was "believed" to be killed by responding officers.
"He shot and killed horrifically and incomprehensibly 14 students and killed a teacher," Abbott said during an unrelated press briefing via ABC News.
#BREAKING: Texas State Senator Roland Gutierrez (D) -- who represents Uvalde, Texas where the elementary school shooting took place -- says on CNN that the death toll is now *21* people, including 18 children. pic.twitter.com/0eF5PXhJMx

— Curtis Houck (@CurtisHouck) May 24, 2022
Ramos -- who had a handgun and possibly a rifle during the incident -- reportedly shot his grandmother before entering Robb Elementary School and once again opening fire, according to Gov. Abbott, who didn't provide additional details about the grandmother's status.
Local authorities confirmed "some people" died in the shooting, however, did not provide a confirmed total during a press conference held on Tuesday (May 24) afternoon.
The incident on Tuesday was the deadliest shooting at a U.S. elementary school since the 2012 incident at Sandy Hook Elementary in Newton, Connecticut, which resulted in the deaths of 20 children and six adults.
THIS IS A DEVELOPING STORY AND WILL BE UPDATED.