How Steven Tyler Was Prepared For A Potential Relapse
By Andrew Magnotta @AndrewMagnotta
May 25, 2022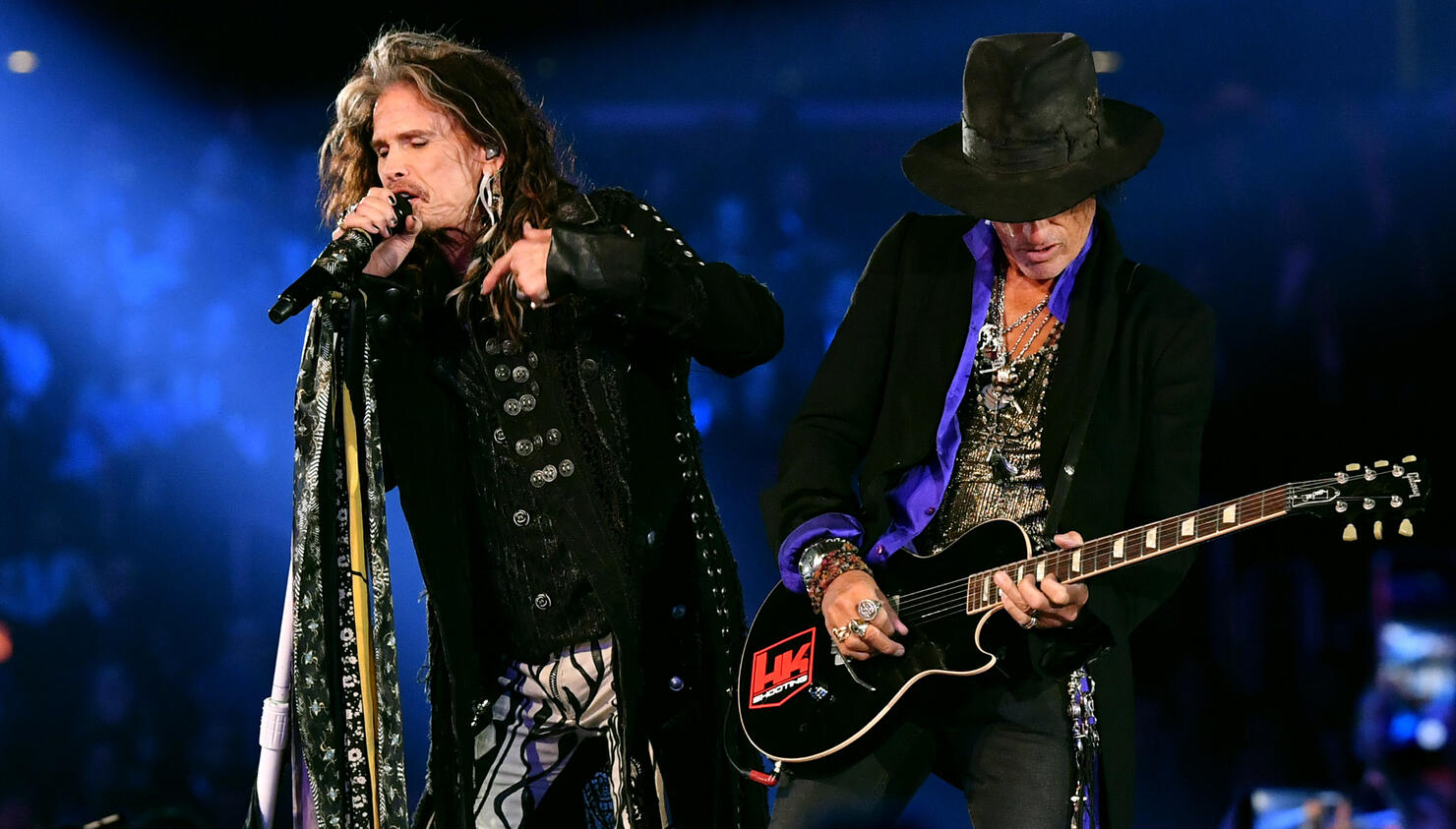 Photo: Getty Images North America
While Aerosmith's use of the term "voluntarily" in its statement yesterday about Steven Tyler's return to rehab raised some eyebrows, it seems the word was a reference to the singer's first trip to rehab more than 30 years ago.
By the Demon of Screamin's own admission, getting sober the first time around took a lot of convincing.
He told Haute Living in 2019 that "drugs took [Aerosmith] down" in the early-'80s. By '88, the band recognized that at least one of them had to clean up.
"There was a moment in '88 where management and the band pulled an intervention on me. They thought, 'Get the lead singer sober, and all our problems would be over.' So, I got sober, and you know it took me many years to get over the anger of them sending me to rehab while they went on vacation. But today because of that moment… I am grateful and owe a thanks to them for my sobriety," he said.
Once he got to the other side of treatment, Tyler says his life for the better in every respect; he got married, he had two more children, Aerosmith won its first Grammy and he launched Janie's Fund to support victims of abuse.
Aerosmith noted in its statement that Tyler relapsed due to pain medication he started taking after a recent foot operation. The singer has struggled with foot problems for years, and he has long been wary of managing pain with prescription drugs.
In a 2012 interview with Oprah Winfrey, Tyler recalled how pain meds and sleep aids during one recent tour made him feeling like he was being pulled back into addiction.
"This last run I was using a nighttime sleeping drugs and drugs for my feet because the operations I had ... it hurts to walk," he said. "So I was on those drugs. And just that little bit makes you like [tunnel vision], whereas you and I are peripheral visionaries, and damnit what was I doing this for?"
In 2016, Tyler told Howard Stern that he works with several drug treatment centers to help patients who are struggling with many of the same issues he's been working on since the '80s.
At the time, the Rock and Roll Hall of Famer told Stern that he was "out of the rabbit hole," but he wouldn't say with confidence that he would never go back to using.
"I keep myself honest with I'm just a hit record away..." he said. "That's what used to do it. Now I'm locked in, you go to 12-step once a week and you're golden. It reminds you of where you used to be and you're back."
He noted how major life events can send an addict spiraling back into old habits.
"They said in rehab — the first rebab — you know, 'You're sober now, but what if your mom and dad die? What if something happens to your kids? What are you going to do? First thing you're going to reach for... It's so hard to survive in this world. America, everywhere. People want a little release. I don't blame people for getting high? I took it to the wall. I got a talent, a God-given talent: I got so stoned, I lost it. I lost it all."
In 2018, Tyler admitted to Joe Rogan that he "sometimes" misses not being sober, but he knows the cost is too immense to tempt fate.
He continued: "And I don't want to push it again. Because when I get that way, my kids don't talk to me, I get a divorce, I'm thrown out of my own band. What else? I lose everything. I mean, it's happened enough times for me to finally realize, you know, it's not worth it. I've got a beautiful bunch of friends to keep me in line. I've got two sponsors — one on the West Coast, one on the East Coast — that I call up all the time and say, 'I wanna get so f---ed up right now.' ...They'll just say, 'What else is new?'"
Aerosmith canceled its first set of Las Vegas shows this coming June and July to allow Tyler the time to get back on track. The band said it plans to be back in business by September, adding a thanks to fans for their "understanding" and support of Tyler during this time.