Bret Michaels Shows Off How To Get His Signature Bandana Look
By Andrew Magnotta @AndrewMagnotta
May 27, 2022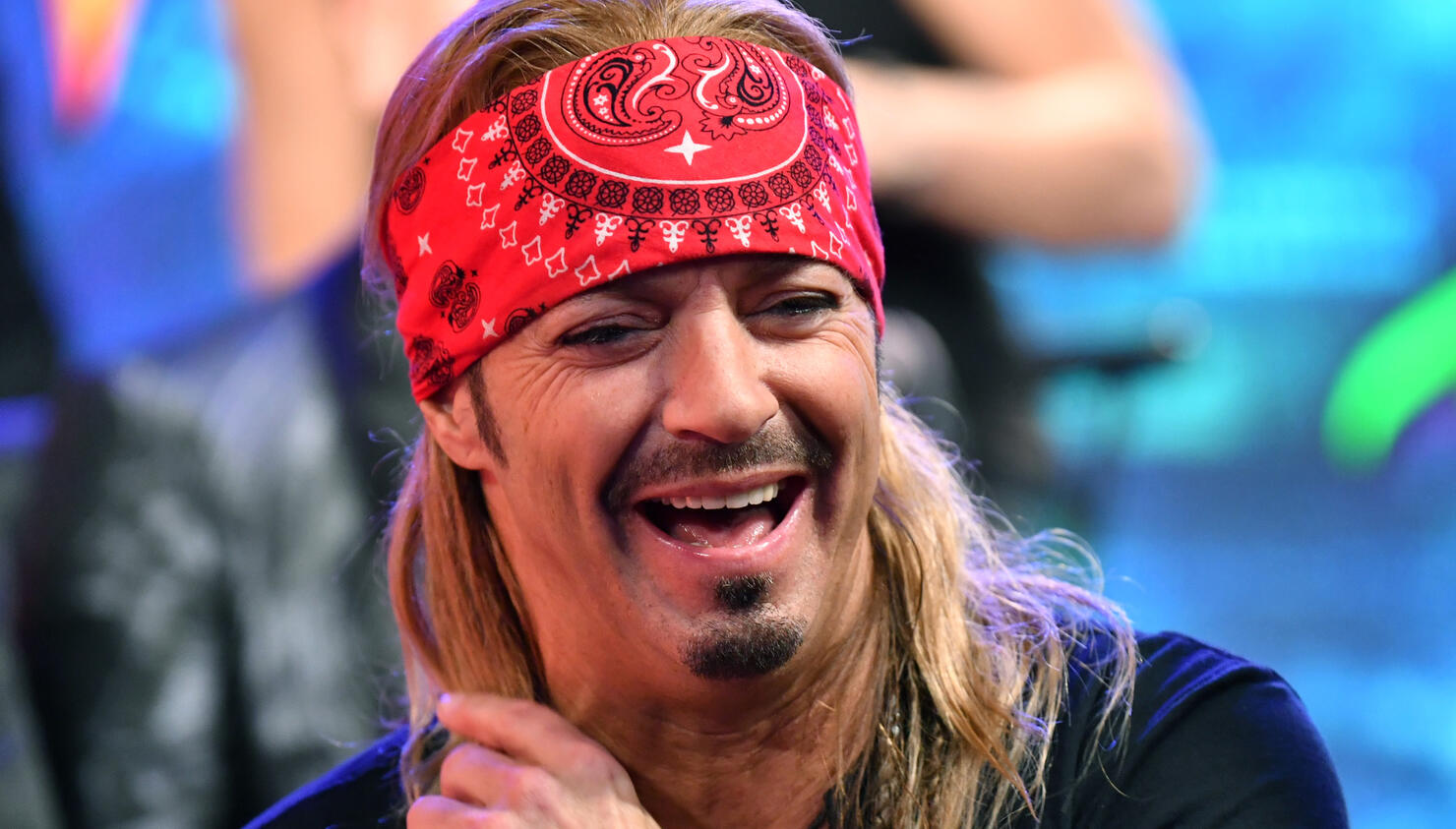 Photo: Getty Images North America
Decades after debuting his signature bandana look, Poison frontman Bret Michaels is revealing his trick to folding his famous kerchief.
Michaels took to Instagram last week to answer one of his most frequently-asked questions, regarding "the Bret Michaels patented headband diamond fold."
After boasting that his technique works for "any size head," he shows that you can get results just like his own in only about four folds, depending on how wide you want your Bret Michaels headband diamond fold bandana™ to be.
"That is on-the-house," he concludes. "Thank you for all the great years, and go rock the world."
Check out Michaels' video via the player below.
In just a few weeks, Michaels and Poison will head out on the long-awaited 'Stadium Tour' with Mötley Crüe, Def Leppard and Joan Jett & the Blackhearts.
The tour added a handful of dates to its itinerary this winter. The acts involved have expressed hope that they will be able to take the 'Stadium Tour' international by next year.