Brian May Says Eddie Van Halen Is Responsible For One Of His Only Blackouts
By Andrew Magnotta @AndrewMagnotta
June 1, 2022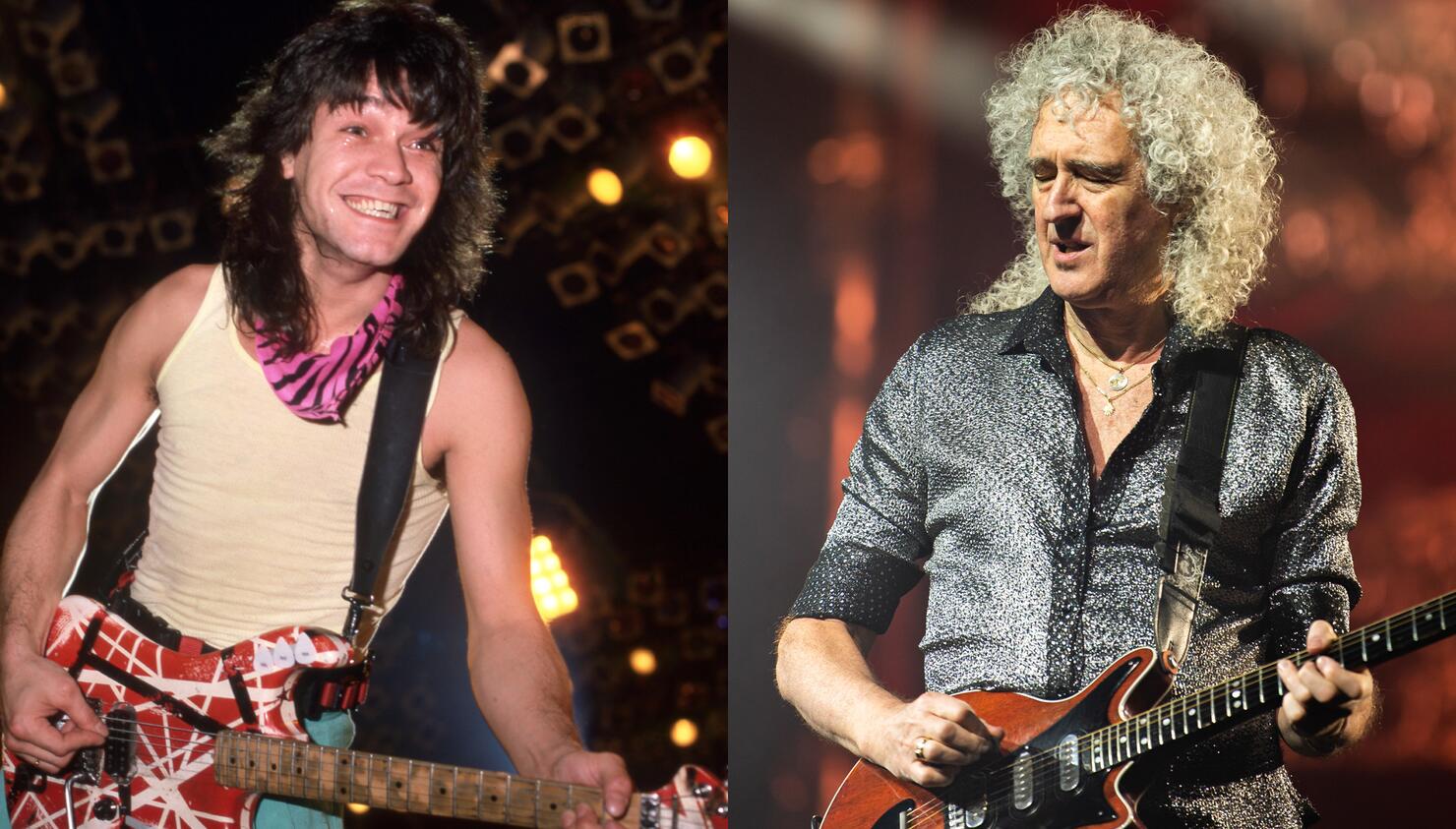 Brian May regrets not keeping in closer communication with Eddie Van Halen in recent years, but he pointed out in a new interview that he and Edward certainly had some good times when they were together.
Speaking with Classic Rock magazine, May looked back on a blurry night he spent together with Eddie some years ago.
"I have a lot of favorite memories, but I do remember one time him coming to see [Queen] play," May said. "We went back to the hotel afterwards. He'd brought a bottle of his favorite drink with him, which I think was Southern Comfort.
"Anyway, he's knocking it back, and so I started knocking it back, and I completely lost it. The next thing I remember I was on the floor in the bathroom, having fallen down and cracked my head on the washbasin. I don't even remember going into the bathroom. It's one of the few times in my life where I've gotten out of control."
Eddie and May first met in the late-'70s in Munich where their bands opened up for Black Sabbath. Both Eddie and May remained close friends with Tony Iommi, but the two apparently lost touch with one another in later years.
"I regret terribly that I didn't keep in touch more with Ed Van Halen," May admitted.
Queen + Adam Lambert is back on the road this spring. Go here for the tour dates.
A Van Halen tribute show, starring Alex Van Halen, Joe Satriani and Michael Anthony, is apparently still in the works (even if the secret has slipped), though it's unclear how close the show is to getting on the road.